The thing with gel bike seats is that you either love them or you hate them. There is no in-between. Are they any good? They most certainly are. So are they right for you? Well, that depends. Gel bike saddles are mostly used by beginners, to get used to sitting on a saddle while riding and also by casual and recreational riders for comfortable riding. If you are someone who matches those descriptions, then you should read the whole article. Scroll down below to know the usage of gel bike saddles, what are their benefits and drawbacks, and everything else you need to know.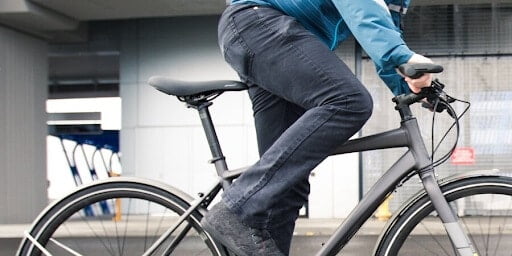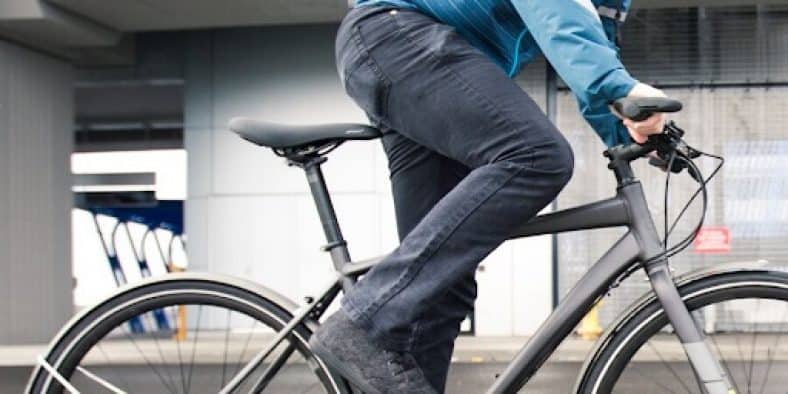 Image Source: rei.com
Usage of Gel Bike Saddles
If you are just starting with cycling, you will find that gel bike saddles are quite friendly. This is also the case with padded shorts. With that being said, after becoming more experienced your body will build up muscles while your sit bones will develop the capacity to endure it and the gel saddle will seem annoying.
Therefore, gel bike saddles are ideal for starting with cycling. However, after getting some good practice, riders prefer a more simple and narrow bike seat as they seem more comfortable after developing the sit bone area. Gel saddles are actually very comfortable when they are new. With time, the gel of the seat sort of gets displaced. Therefore, comfort reduces over time.
➥ Memory foam bike seats also provide good comfort to riders. Know the differences between gel and memory foam bike seats.
Pros

&

Cons

of Gel Saddles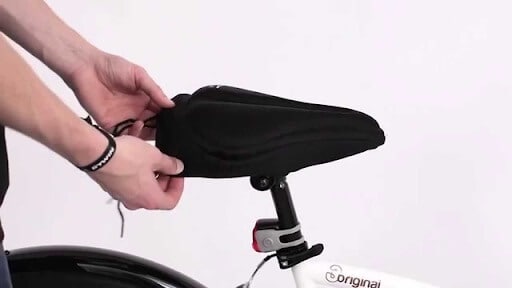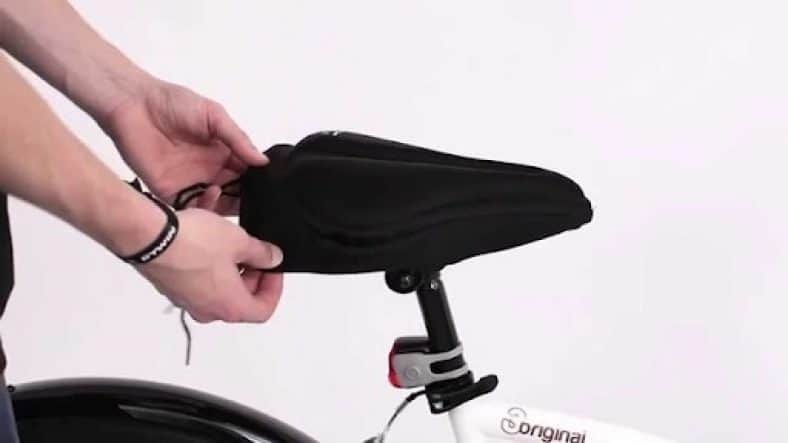 Gel saddles are quite popular among short distance and weekend riders. This also includes all the casual cruisers whose primary reason for riding a bike is either enjoyment or just to get some exercise. Such riders mostly ride while sitting in an upright position so that they can enjoy watching the scenery while riding. If you fit such a description then a comfortable gel bike saddle is ideal for you. The gel of the saddle will provide exceptional padding for your sit bones and it will also enable the seat to disperse your weight uniformly. Larger riders should get a wide gel saddle, possibly 12 inches wide or even more.
Now, for more serious riders and prefer long-distance rides then a gel saddle is not for you. If that is the case, then you will have no problem working a new saddle, and enduring the pain and time required to break it in. If you are a hardcore rider, then you should go for a sport saddle that consists of little or even no gel padding at all. A lot of recreational sport cyclists often go for a sport sized saddle that consists of gel padding.
Let's take a look at some of the pros and cons of gel bike seats.
Pros
1. Efficiency
If you pick the right gel saddle for your bike, your riding will improve significantly. With a gel saddle, you will definitely improve your overall riding experience. They work great for both men and women, and therefore you do not need to go through the trouble of getting a gender-specific cushion.
Riding over rough terrain can cause riders a lot of pain. This is especially the case with mountain bike riders. Regular bike seats consist of very little padding, and that means all the shocks from the terrain has an impact on the spine. Now with a gel saddle, your back and bottom will be cushioned throughout the whole ride. The gel saddle actually absorbs all the shocks from the road or terrain, thus making your ride much less rattling for your body.
➥ For better mountain bike riding, you can go through our article: Best Mountain Bike (MTB) Saddles for Men
If you are into indoor cycling, riding your stationary bike for hours on an unpadded seat can cause a lot of discomforts. This can make your whole riding session very inefficient. By purchasing a brand new gel saddle and replacing your current one, you can enhance your workout. It will allow you to improve your strength and overall ride quality.
Gel pad saddles are mostly covered with a material that is quite silky. This allows it to not stick or grab onto your skin unlike a lot of other types of saddles. Therefore, these saddles help to reduce friction. This lack of friction is a lot like regular bicycle shorts and it keeps your legs safe from getting saddle sores.
2. Comfort
Gel saddles molds according to your body to provide you with the most comfortable seat during your riding session. A lot of recreational riders like gel saddles due to their exceptional comfort and performance for casual rides. It also allows you to sit in a more upright position so that you can enjoy looking at the scenery while you ride.
This additional comfort allows you to go for longer rides without having to hesitate about facing any type of difficulty. Riding on a gel saddle will enable you to worry less about inadequate positioning and painful rides. You will be able to focus all your energy on enjoying the ride. Longer rides can help you to gain better health, aid in achieving your fitness targets, and enhance your riding skills.
3. Water-Resistant
Most gel saddles are completely waterproof. Therefore, unlike with leather saddles, you do not have to worry about riding in the rain with gel saddles or just in case it gets wet. This is a huge benefit as a lot of riders, especially mountain bike riders often have to ride in wet or muddy terrain where they can get their saddle wet. So if you are someone who likes to ride in all types of weather conditions, consider buying a gel bike saddle.
Cons
There are only two downsides of gel saddles. The first one is that gel padding often starts to get quite compacted with use over time. And they tend to do this much faster when compared to foam-padded saddles. The second drawback is that too much padding like that of gel saddles actually spreads your weight over the saddle which means it shifts the support from your sit bones to the tissue between them. This basically means the rider is sitting on blood vessels and nerves. Therefore, it can lead to reduced blood flow and numbness.
Frequently Asked Questions
Q1. Can I wash a gel bike seat?
Ans.: Yes you can definitely wash your gel bike saddle. First, you should get a bucket and fill it up with cold soapy water. You can add a laundry detergent as that is most likely the best option. Then, soak your saddle cover for about 10 minutes. After that, scrub it with a clean cloth. Once you are done, rinse it and pat it until dry with a clean towel. After that, you can let it dry by air.
Q2. What is the best gel bike seat cover?
Ans.: The best gel bike seat cover is the one that provides maximum comfort and support, its size matches your bike, and it is very easy to install. These are the main factors to consider when buying the best bike seat cover.
Q3. How good is a gel seat for a bike?
Ans.: Gel saddles are the most comfortable when they are brand new. Unfortunately, the gel of the saddle begins to displace over frequent use and of course time. Once that begins to happen, the comfort it used to provide starts to fade away slowly. They are the best option for people who are just starting and exploring the world of cycling.
Conclusion
Gel bike saddles are definitely worth it. They will provide the comfort you need to enjoy your riding sessions. We hope we were able to offer you all the information you needed regarding gel bike seats. If you are someone who rides for enjoyment or you want to give cycling a shot, we suggest you start with a gel bike saddle. Good luck with your future rides. Have fun and ride safely!