As you ponder over what pair of shoes are best suited for enduro mountain biking – certainly there will not be a shortage of opinions and options presented by many. However, they will agree on one aspect, that is – for the best experience offered by any cycling activity – you are definitely not doing it right until you have a pair of shoes that have been specially designed for your biking type.
Whether you are riding clip pedals or flat pedals, the best Enduro mountain bike shoes will allow you to show more confidence on the pedal with improved control. They should be able to deliver a comfortable experience while serving the riders for a long time. Now if you want to select the best pair  – you will need a little more. This is where we have come to help you, with this article.
Buying guide for bike shoes that are best for enduro type cycling
1. Type of shoes for mountain bike styles
Cross-Country(XC)
Cross Country is the most-popular MTB discipline, with an array of designs for fast circuit racing to all-day endurance and multi-day adventure. Typically they are lightweight with a stiff nylon or carbon sole with minimal tread pattern – grippy enough for walking. The only flex that we find is around the heel and front toe( as "armored" toe-caps) which again allows off-bike walking. Both XC and cyclocross shoes have soft, supple but robust upper bodies that easily shrug off mud and abrasions.
Enduro
These shoes have a heavy-duty upper body that holds out against more rugged conditions. Comfortable on climbs with good protection for descents. More flexible than XC shoes but stiff enough for good pedal power. Also offers more foot protection, with the underfoot being more shock absorber. We have versatile designs for both flat and clipless pedals.
Downhill
We find more protection features here. Extra layers of protection around the toe box and collar, with thick mid and outsole designs to absorb hard hits, and some even offer an over-the-ankle height for maximum defense. Between clipless and flat pedal, the latter is more common for downhill mountain biking. . With these on, you can get on and off the bike as many times as you want.
2. Compatibility with pedals
Clipless shoes- Allow riders to connect or "clip" directly into the pedal with a metal cleat (sold separately). For long durations of mountain biking and XC where it is necessary to power down and pedal efficiently, the clipless is the best choice. While riders will need some time to adjust to kicking the heel out to disconnect from being clipped in – jumping or riding effortlessly over technical terrains is worth the trouble. However, clipping off will not be as fast as flat pedals. This is why beginner riders choose to settle on flat pedals, especially on very rough downhill trails.
Nowadays clipless SPD pedals are now popular with mountain bikers. Due to the much easier to clip in and out systems.
Flat – Bottomed Shoes ("Flats")-flat shoes have a smooth bottom and work with standard flat/platform pedals. What makes them popular for anyone from beginners to expert free-riders is that they offer a quick escape if you're stretching your abilities and need to bail. Plus, the use of a very sticky rubber does not compromise much in terms of connections to the pedals. Riders may miss clipless features like a ratchet system to get a snug fit
3. Pedal Design
Shimano's popular SPD collection offers a range of designs. Since common mountain bike clipless pedals offer a two-bolt cleat design, all of the clipless shoes listed above in our article are compatible with clipless pedals. This is also the case for flat pedals and flat shoes.
4. Outsole
A grippy quality outsole will make riders feel more connected to the pedals and should boost your confidence for moments riders have to connect with the pedal during riding due to momentarily being unclipped. The traction of the outsole has a recessed slot for the cleat, which makes it seem like you are wearing any other shoe while you are off the bike. Perfect for walking in rocks and sloppy trails. If you are a clipless rider, the design of the outsole of your MTB shoe will not be as important as it is for flat shoe riders.
5. Sole stiffness
A stiff built underfoot is a defining feature of shoes intended for Enduro mountain biking as this is the feature that allows riders to put the power down to the pedals. Individual brands provide a "stiffness index" to compare their models. It is advisable not to go for extreme rigidity for trail biking as the "extra" grip synonym for can be surplus, uncomfortable with heel lift that is not favorable for walking. A wide shoe for a given size usually means more grip and traction with a stable connection when on the platforms.
6. Midsole
Essentially the insole. This should be supportive and stable, and any extra features like D3O impact zones or Body Geometry ergonomic shaping are a bonus. ¾-length or entire sole length shaped midsoles are made from materials such as carbon fiber that can be inserted into the midsole to provide strength and adds comfort when used off-the-bike. while retaining enough flexibility to walk around. This further boosts stiffness and compromises walkability and comfort. The most flexible designs have a thick midsole.
7. Foot and Toe Protection
When moving quickly over technical trails – riders are depending on the features of the shoes they have on to help them. Most MTB shoes have a toe cap to protect against rock strikes. XC shoes are usually the thinnest along the sides and top of the foot. All-mountain shoes have more cushioning for taking falls, where the heaviest designs are for downhill/freeride. Underfoot protection also becomes important for painful lengthy sections of rocky and rooty trail. Mid-height designs protect the inside and outside of the ankle from hitting the crank arm or when falling. However, XC, all-mountain, and even downhill riders stick to a low-top shoe because even though the taller build does not allow optimum moisture management in the heat and is heavy.
8. Retention system
To make sure that the shoes are always in contact with the pedal and no unnecessary pressure points are created, Velcro wraps and the Boa system for tensioning can be used alongside the traditional laces. Your steering control is likely to be compromised if the fit is wriggly. A wriggly fit would compromise steering control. The retention system should be easy and simple enough to be used in all conditions. You will find that laces are being used on a majority of flat shoes, and they should not be susceptible to wear. Additional straps are provided on some shoes to protect the laces and enhance stability.
Laces –

Commonly used with flat pedal shoes. Easy and simple to use, but should be tucked away to prevent them from getting entangled with moving parts.

BOA Dial System – Allows quick and easy micro-adjustments even when wearing gloves. These lightweight systems are common in clipless XC and Enduro models.
Velcro- To compliment a dial and ratchet system, Velcro often is used as a secondary closure. It does not allow a snug or precise tightening but saves time during lacing up.
9. Resistance to water
The upper body is responsible for these MTB shoes exhibiting water resistance properties. Most XC, all-mountain, and downhill shoes protect against moisture owing to their solid synthetic or leather uppers and a DWR coating. They dry out faster too. Shoes more focused on performance have taller ankle heights or extended cuffs for extra protection. However, water can also enter the shoes via mesh panels or holes.
Our Top Pick(s)
However, we see how these bike shoes bring about tweaks in their designs for features that affect the toe and overall foot security – in all weather conditions, along with shoe stiffness. After extensive research on a significant number of MTB shoes, we probed into every aspect of their comfort, design, and performances.  Finally, we can conclude that the Shimano ME7 Shoes is the best mountain bike shoe for XC and trail riding, with clipless pedals. That is why we have entitled this shoe as our "Overall Best Choice".
Shimano ME7 shoes
Grippy rubber soles, good foot protection, comfortable, great power transfer | Overall Best Choice
Shimano ME7 shoes offer enduro riders to settle for this lightweight cycling shoe that does not only offers abundant shielding and grip but also improves their responsiveness with pedals. The ME7 is made from a Carbon Fiber Composite Midsole that ensures excellent power transfer. The outsole is made of rubber, in collaboration with Michelin, so you'll have a fantastic grip in all conditions. The upper is made of synthetic leather that's durable and pretty cozy. The fastening is done with a low-profile reverse ratcheting buckle that you can adjust on the go if need be. It is mounted on the flap closer to the top of your foot. This is intended to further reduce the chance of ripping it off.
Extra coverage of the ME7's asymmetric neoprene cuff will keep trial debris out from your shoes. Shimano collaborated with Michelin to develop rubber compounds and a tire tread-inspired pattern that would provide grip and durability, while also interfacing perfectly with their pedals. One of Shimano's more aggressive clipless shoes, it has been designed with enduro-style riding in mind. A combination of the 8 out of 12 scores on Shimano's stiffness index for the outsole and other features incorporated by Shimano makes it our overall best choice.
Type: Downhill, Enduro / All-Mountain, Freeride / Bike Park, Trail
Gender: Men & Women
Weight: 425 g (Size 44EU)
Upper Body Material: Synthetic Leather/Mesh
Midsole: Carbon fiber composite midsole
Outsole: Nylon Fiberglass
Footbed: Extra-cushion
Closure: 3 Velcro Strap
Compatibility: 2-bolt (SPD)
OutSole Stiffness: 8 out of 12
Here is a quick view of our selected best shoes for enduro mountain biking:
| Shoe | Weight (gm)/Shoe | Our Rating |
| --- | --- | --- |
| Shimano ME7 shoes | 425 | 96 |
| Shimano SH-GR9 - Cycling shoes | 390 | 93 |
| Shimano SH-AM7 | 445 | 94 |
| Mavic Deemax Elite | 445 | 85 |
| Fizik M6 Donna Mountain Bike Shoes | 385 | 84 |
| Giro Chamber II Downhill - Cycling shoes | 510 | 95 |
| Giro Terraduro Mid | 435 | 90 |
| Mavic Crossmax Elite | 445 | 90 |
| Five Ten Hellcat | 565 | 89 |
| Ion Rascal - Cycling shoes | 469 | 88 |
10 best bike shoes for enduro biking that you can buy now
| Shoe | Preview | Riding Type | Gender | Weight(single shoe) /Size | Upper Body Material | Midsole | Outsole | Closure |
| --- | --- | --- | --- | --- | --- | --- | --- | --- |
| Shimano ME7 shoes | | downhill, enduro / all-mountain, freeride, rail | Unisex | 425g/EU 44 | Synthetic | Carbon fiber composite | Michelin rubber | Speed lace system |
| Shimano SH-GR9 - Cycling shoes | | downhill, enduro, trail | Men | 390g/Men EU 42 | synthetic leather | textile (mesh) | MICHELIN® rubber | Speed lace, Hook and loop lace shield |
| Shimano SH-AM7 | No products found. | downhill/enduro | Unisex | 445g/EU45 | Synthetic leather | Vibram | Vibram | Laces. Power strap |
| Mavic Deemax Elite | No products found. | MTB | Unisex | 445g/EU 42 | synthetic | EVA | Energy Grip AM | Quick Lace, Contagrip |
| Fizik M6 Donna Mountain Bike Shoes | | MTB, CX or even commuting to work. | Women | 385g/EU 42.5 | canvas | carbon-reinforced | Rubber | Boa, Microtex strap |
| Giro Chamber II Downhill - Cycling shoes | | Downhill | Men | 510g/EU 43 | Water-resistant, breathable microfiber upper with Rock Print | optimized EVA midsole | Full Vibram Megagrip | Laces with a Velcro top strap |
| Giro Terraduro Mid | | Cycling | UNISEX | 435g/EU42.5 | Evofiber microfiber | Aegis antibacterial fabric EVA | Vibram rubber | Slip-on |
| Mavic Crossmax Elite | No products found. | MTB, XC | Men | 445g/EU44 | thin upper construction (synthetic) | "Energy Grip Trail" EVA by Mavic | Energy Grip Terra combined with Contagrip® | Ergo Dial QR, Ergo Straps |
| Five Ten Hellcat | | MTB | Men | 565g/EU444 | Synthetic, DWR | Dual-density TPU shank/Compression-molded EVA | Full dotty C4 rubber | Lace |
| Ion Rascal - Cycling | | MTB | Unisex | 469g/EU42 | Perforated synthetic leather | EVA + TPU | SupTraction Rubber Soul CL | Lace, velcro strap |
1. Shimano ME7 Shoes
– Grippy rubber soles, good foot protection, comfortable, great power transfer | Overall Best Choice
Shimano ME7 shoes
Weight(Single)/Size :

425 g (Size EU 44)
Upper Body Material:

Synthetic
Midsole:

Carbon fiber composite sole/
Outsole:

Michelin rubber outsole rubber
Footbed:

Extra-cushion insole
Closure:

Speed lace system and upper ratchet strap

Acceptable Cleat Mount:

2-bolt (SPD)

Size:

EU

38-EU50

Color:

Blue/Black
Features & Considerations
Stiffness:

Shimano gives the ME7's outsole an 8 out of 12 on their stiffness index.

Lightweight pedaling efficiency:

The semi-stiff construction transfers power effectively without compromising performance on hike-a-bike sections. A carbon fiber composite sole/midsole provides pedaling effectiveness similar to that of an XC shoe. 
Comfort:

Decent cushioning in the underfoot provides solid shock absorption for long and technical descents. High cuff and neoprene protect the ankle area from rock strikes. It also seems extremely well ventilated – the mesh panel over the front of the foot allows for a generous amount of airflow. It also carries a wide toe-box. 
Neoprene ankle collar:

The tall collar protects against small rocks and dirt, which can be a frequent problem on enduro and mountain terrains. Adds to the mud-shedding capabilities of this shoe. 
Closure System:

Shimano has opted for a single-pull lacing system underneath a Velcro-secured nylon flap with an added buckle closure – offering sufficient options for adjustment and customization 
Low-profile upper buckle:

The design of the low-profile upper buckle ensures that any excess slack in the strap is hidden beneath the rest of the flap and faces inwards. Riders can simply pull the laces until their feet are snugly followed by securing the nylon flap. 
Torsional midsole:

Allows more sideways flexibility in the back of the sole while the forefoot when forefoot has been placed on the pedal – allowing improved balance and boosts bike control during descents that require technical skill. 

On-Bike Support:

The cleat is attached farther back in the ME7, allowing riders to put more weight over the foot center. The larger contact area between the shoe and pedal  – which in turn adds more confidence to the riders.

MICHELIN High-Traction Rubber Treads:

The sticky rubber sole from Michelin is a key feature of the ME7. The pattern of the sole is more widely spaced with more aggressive tread patterns towards the toe and heel of the shoe. This helps with traction while walking and in hike-a-bike sections. Even in loose conditions, this provides sufficient traction. 

Power to the Pedal:

Shimano's footwear and pedal are designed and engineered together as a whole system. From SPD-SL to SPD – each combination offers boosted biomechanics, selection of material, high-quality engineering, and craftsmanship – to enhance the confidence of the rider while increasing efficiency.
Some Weaknesses
During the initial break-in period, there will be a slight discomfort on the inside of the ankle.

Unwanted space in the shoe due to the high-volume fit

The polarizing outlook may not be liked by everyone.

Use the Cleat Tool by Ergon for the correct ergonomic position of the feet on the pedal by adjusting the length, the Q-Factor and foot angle can be perfectly adjusted.
The Shimano ME7  is the top enduro and trail line-up series with a reputation for being versatile and a do-it-all shoe.  Can be used with both platform and clipless pedals. It has found the perfect balance between XC lightness and enduro durability.  These shoes do not compromise on speed while there is a game-changing amount of grip and traction to allow for an aggressive stance on riding. They give all-mountain and enduro riders a lightweight option with ample protection and traction, without sacrificing responsiveness on the pedals. The SH-ME7 achieves its streamlined fit and consistent power transfer through a synthetic upper and stiff outsole, which earns a rating of 8/12 on Shimano's stiffness index. Torsional midsole "TORBAL" allows for a better, more natural flow when riding downhill.
The MICHELIN high-performance, the dual-density rubber outsole offers superior traction with unmatched durability, stability, and slip resistance  Strategic Lug Placement Pattern for better grip without sacrificing pedaling efficiency.  Pedal contact areas, toe, and heel all exhibit a SHIMANO-standard blend of grip and durability. Boosting comfort, the super low-profile reverse mount buckle secures your foot with the perfect fitting and it works in coherence with the lacing system to get you into the saddle faster. Adapting to all shapes and sizes, riders also benefit from a stretch Neoprene ankle collar to protect general trail debris. We tried out EU size 44, which weighs 425 g.  In our experience, Shimano shoes tend to be sized small. Consider choosing one size larger than you're used to. To help you with the size, we have included Shimano's size chart below: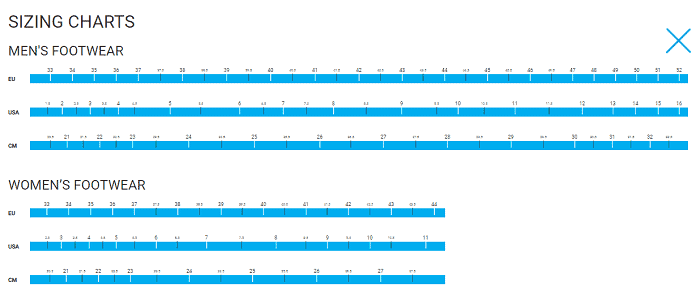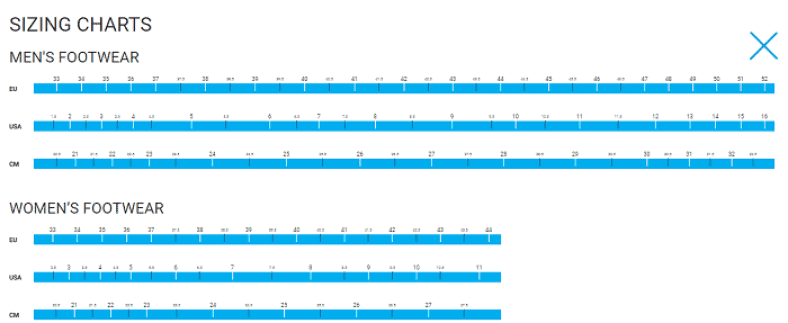 Shimano ME7 shoes
2. Shimano SH-GR9 Cycling Shoes
– Super grippy soles w/ sturdy construction
Shimano SH-GR9 - Cycling shoes
Riding Type: D

ownhill, Enduro, Trail
Weight(Single)/Size :

390 g (EU 42)
Upper Body Material:

synthetic leather
Closure:

speed lace, hook and loop lace shield

Acceptable Cleat Mount: N/A
Size:

36EU-48EU

Color:

Grey/ Green
Features & Considerations
GR Series:

GR series offers shoes specifically designed for the demands of gravity-assisted riding.
Expanded cleat adjustments range:

Provides extra room for riders who prefer to mount their cleats further back, behind the ball of the foot. The outsole cleat-adjustment range of 11 mm from the outsole and 11 mm from the cleat allows each rider the opportunity to find their best cleat position.

Michelin Rubber Outsole:

 For the extreme demands of gravity-assisted riding. Specifically designed outsole, the result of the cooperation of Shimano and Michelin: this sole is characterized by two zones of different densities and a strategically placed knob pattern for better grip without compromising pedaling efficiency.  The blocks are widely spaced so that the pins for the pedal can fit. This also allows them to firmly hug the pins, for the fact that the shallow side is featuring tread depth.   

Good drying properties:

For the upper body, care was given to pick a material that absorbs less water and dries up quickly, and thus Shimano went with synthetic leather.

Asymmetrical upper: Asymmetrically raised padded ankle collar and sidewall sole protect your foot.
AM/MT Insole:

This insole has groove features on the back and front that are specially designed to adapt to various foot shapes and riding conditions. 
Armored Lace Shield:

The upper portion of the shoe features an armored lace shield that provides added protection from flying debris
Speed Lacing:

"Speed" system for lacing is hidden under the pad that is using velcro lace. This will help to make adjustments and fit the shoe quickly. 

Molded Toe Cap:

Provides additional protection for the toes during aggressive downhill riding.

Size Guide:

Shimano shoes (except the GORE-TEX models) run narrow and may be smaller than expected. The best solution is to order one size larger than usual.

OutSole Stiffness:

3 (on a scale of 1 to 12)
Some Weaknesses
Perforations in the upper body will let water in

The grip  may not be to the liking of many riders

Unorthodox shoe design may not appeal to riders
In the search for the ultimate rubber sole, Shimano enlisted the help of Michelin for their flagship flat pedal shoe; the GR9. They feature a custom tread pattern focused on optimal traction with pedal pins Nice and light, weighing about 365g.  The Shimano SH-GR9 – Cycling shoes provide good performance on Alpine downhills to local mountain bike enduro. The High-grip Michelin rubber outsole offers a superb level of grip on flat pedals. The tread pattern has been optimized for grip for use after getting down from the bike. It will push back up to the trailhead or re-riding a feature to get it right.
On the inner ankle the cut is asymmetrical, which features a padded ankle collar and sidewall protection to protect you from the odd stray crank, or frame in the event of a crash during aggressive trail riding. This protection is also found on the toe, where the mold toe cap fends off strikes from rocks and roots.  The textured pattern on the sole does well to lock into traction pins on the pedal body, giving a secure and stable feel when descending. Also, the Shimano SH-GR9 has better underfoot padding making that foot feel a little less fatigued at the end of a longer ride. Getting on the trail quicker is made easy via the speed lacing system and this is also covered for added protection. With a synthetic upper GR9s absorb less water, perfect for muddy mountain bike trails, and they dry quicker too – less drying time between rides means no more soggy feet when you're riding back-to-back trail days. Laser-cut perforations hit the uppers both laterally along the side of the foot, and toe box – keeping the shoe breathable.  We know that the shoe features expanded cleat adjustment range technology, where riders can adjust their cleats for optimum cleat position. We have provided a chart suggesting adjustments for Shimano designs and sizes: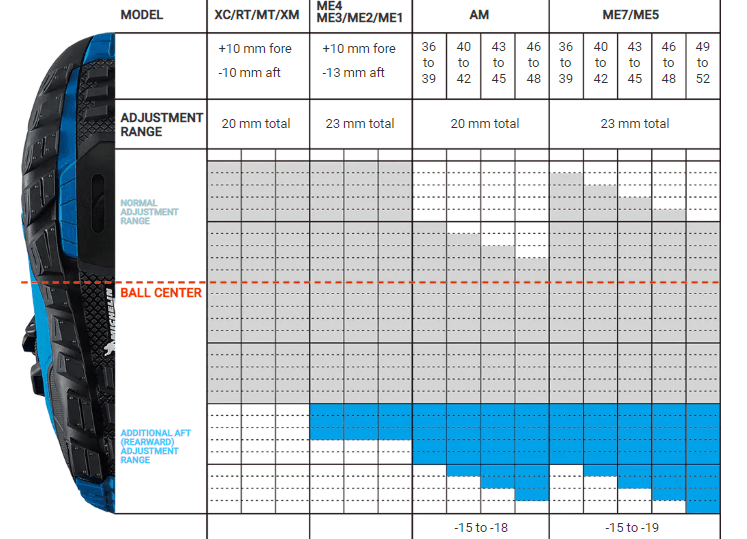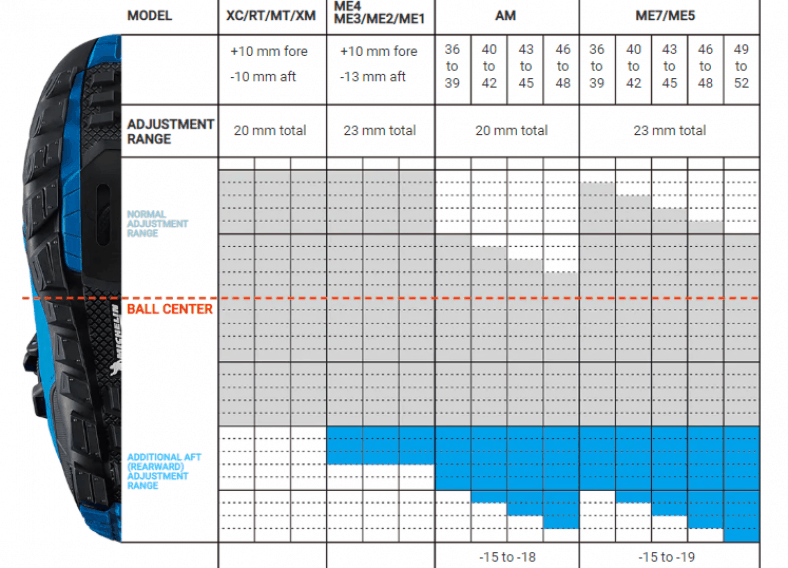 Shimano SH-GR9 – Cycling shoes
3. Shimano SH-AM7 Cycling Shoes
– Laces allow for high adjustability, Great traction while hiking
No products found.
The Shimano SH-AM7 shoes are versatile downhill and enduro shoes that offer exceptional pedal performance and a pedal channel to improve contact when clicked out.  the AM series (clip-in pedals) has been updated with improved protection, new uppers, and grippier rubber soles. This shoe pairs perfectly with large platform clipless pedals but also works well with small platform pedals.
AM series features the 'Volume Tour Last', which basically means they're wider at the ball of the foot to provide more freedom to spread out feet. They deliver a middle-of-the-road fit. The lace-up design offers a better fit than any plastic ratchets or dials could ever achieve and they are more durable too. Elastic 'lace guard' with a Velcro retention strap at the top increases security while the molded heel cap better locks your foot in place. We also find the addition of a sturdy loop at the back for pulling the shoes on. A softer rubber compound with built-in proper tread lugs allows superior traction, with far more grip on scrabbly dust and loose rocks. The neoprene ankle gaiter is a  stretchy little skirt that is surprisingly effective at keeping out seeds and tiny pebbles. Even when blasting through muddy puddles, shoes did not fill up with dehydrated mud. For the EU 45 size, they weigh 445 g which means that the shoes are certainly not light.
No products found.
Shimano SH-AM7
4. Mavic Deemax Elite Shoes
– Exceptional traction & control, Asymmetrical design
No products found.
A blend of durable grip, secured retention, and comfort – Mavic's Deemax Elite Shoe is the ideal companion for all-mountain adventures. Tightening down the fit is an effortless and simple affair with Mavic's Quick Lace single-pull system, with a large protective hook-and-loop strap across the top of the foot for extra security and fit adjustment. 
Mavic has put in a band of perforated neoprene around the ankle for added protection from errant branches, rocks, and other trail obstacles, while the Energy Grip AM outsole is very efficient to transfer power. Features Contagrip rubber allows confident pedal contact and exceptional grip when scrambling over rocky surfaces. The Ortholite insole ensures great comfort – thanks to superior cushioning when pedaling and on foot. Mavic gives the Deemax Elite a design that is asymmetrical on the trail while performing best in tough operating conditions. Also, heel and toe caps provide even more protection and durability.  Check out the size and fit chart for Mavic below:


No products found.
Mavic Deemax Elite
5. Fizik M6 Donna Mountain Bike Shoes
– High-performance cycling shoes w/ maximum pedal power
Fizik M6 Donna Mountain Bike Shoes
Riding Type:

MTB, CX or even commuting to work.
Weight(Single)/Size :

385 g (Size EU 42.5)
Upper Body Material:

Laser-perforated Microtex and Nylon mesh
Midsole: C

arbon-reinforced
Footbed: S

culpted Fizik's Superlight
Closure:

Boa and welded Microtex strap

Acceptable Cleat Mount:

2-hole mountain

Size:

EU36-EU43

Color:

Black/Anthracite/Emerald
Features & Considerations
Carbon-reinforced nylon midsole:

a carbon-reinforced nylon outsole is stiff enough for efficient power transfer while remaining on the lower end of the carbon cost spectrum.
Rubber Outsole:

the outsole is engineered to drive power to the pedals while remaining flexible enough for comfort on long rides. Fitted with high friction rubber treads for extra grip
Microtex with Nylon Mesh: 

M6B is made from strong but breathable Microtex and nylon mesh. Microtex fabric with nylon mesh windows is highly breathable and ensures proper ventilation within these shoes. Microtex is lighter than leather, very durable, good in wet conditions, and is very easy to clean up. 
Insole:

Fizik's Superlight Insole supports arches and absorbs road vibration by providing a bit of cushion. They are clearly shaped to provide arch support
Boa IP1 closure system:

This lightweight closure system features a precise micro-adjustment that allows either tightening or loosening 1mm at a time. can be quickly undone by pulling out the dial for simple and effortless release with one-hand and is used on many products such as helmets, body armor, and shoes.

BOA reels and laces:

Made from aircraft-grade stainless steel, BOA laces are very strong.

Welded Microtex Straps:

In conjunction with the Boa closure system, these light but strong, durable Velcro Microtrex straps are tough enough for any riding conditions.

Pedal Compatibility:

Compatible with all MTB pedals with a 2-bolt SPD cleat mounting system.
Some Weaknesses
The insole does not come in differing degrees of shape or with personalization available.

The upper is a little roomy and won't suit all foot shapes

Mesh at the toes means these are best for warmer weather
M6B Donna Mountain Bike Shoes are from the mountain biking shoe range from Fizik. They have been developed by collaborating with cyclists and using top-quality material, features, and manufacturing processes. The results are top-of-the-line products for racing and mountain biking. Fizik produces these shoes especially for their female customers and offers specialized cuts, sizes, and styles for them.
Perfect fit, long-lasting comfort, maximum transfer of power, and resilience on the toughest of tracks. These are the traits being offered by M6B Donna. The outsole is made from rubber and combines with a midsole of nylon that has been reinforced with carbon. The shoe now has enough rigidity to live up to its traits. Fizik also uses their own cycling insoles here, which are basically footbeds sculpted inside the shoe. There is also additional support for your heel to ensure that all of your energy can be channeled to the pedals. The BOA lace and reel tend to stay in a locked position while allowing you to fine-tune the fit. For your convenience, we have included the size chart for you below: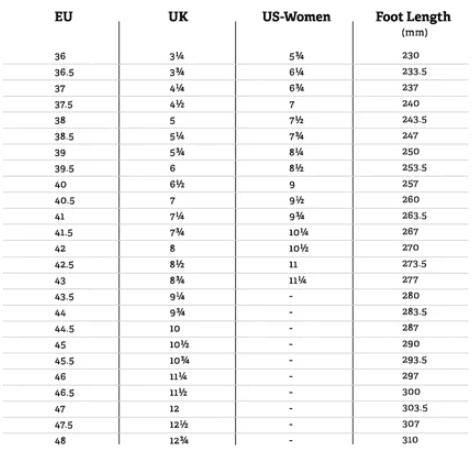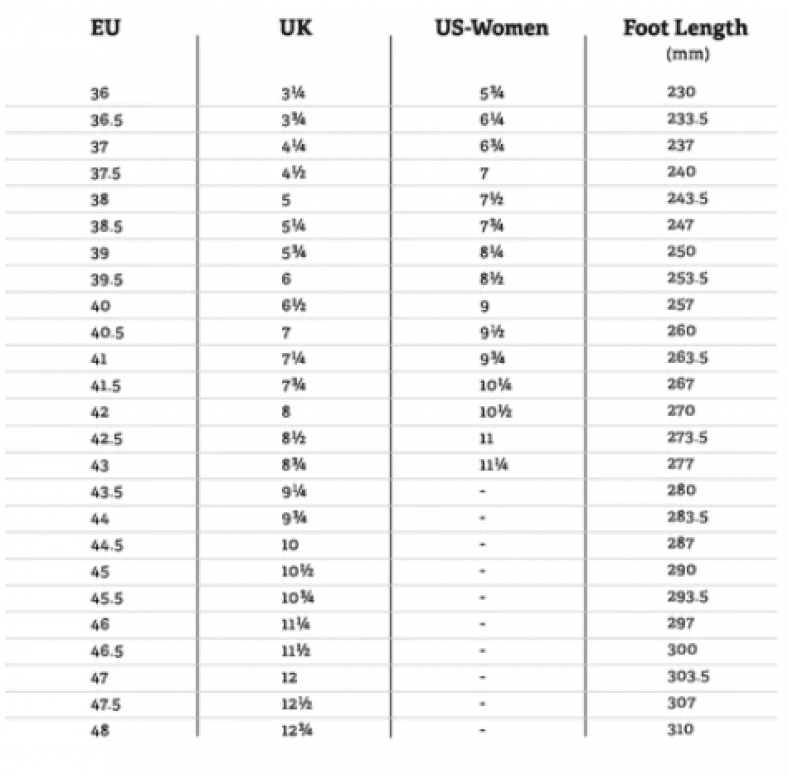 Fizik M6 Donna Mountain Bike Shoes
6. Giro Chamber II Downhill Cycling Shoes
– Updated internal shank, Water-resistant microfiber upper
Giro Chamber II Downhill - Cycling shoes
Weight(Single)/Size :

510 g (Size EU 43) 
Upper Body Material:

Water-resistant, breathable microfiber upper with Rock Print
Midsole: O

ptimized EVA midsole
Outsole:

Full Vibram Megagrip
Footbed:

Molded DH EVA footbed with arch support
Closure:

Laces with a Velcro top strap 

Acceptable Cleat Mount:

2-bolt 

Size:

39EU-50EU

Color:

Blue, Dark Shadow, Black/White
Features & Considerations
Perfect for downhill and trail biking: 

These shoes are ideal for powerful trail pedaling and rowdy descending.  
10mm cleat setback:

More setback delays fatigue build-up of the foot and on more technical terrains- enhanced positioning.
Powerful pedaling & confident footing:

The nylon plate uses tri-mold, and offers a coat setback of 10mm. This allows the rider to transfer power more efficiently. Riders will enjoy a good forefoot flex while maintaining a mid-foot position on the pedals. To ensure that the shoe has enough grip and balance, the outsole uses Vibram MegaGrip rubber that is molded completely on it, along with hardware made from stainless steel.
Aegis Shield:

This Microbe Shield is anti-microbial protection that is bonded with the fabric permanently. Uses a tiny positive electrical charge to hold back the presence of odor-causing microbes that are also responsible for discoloring or fading, to sustain the fresh and "odor-free" feeling of your shoes. 
EVA Midsole:

 A light, flexible material is being used in the midsole so that pressure is better dispersed with improved shock-absorbing capabilities. This also enhances the comfortable feeling and provides more stability even in the toughest terrains.  This midsole also allows you to have a better connection to the pedals. 
Rockprint:

The upper body of this shoe has a microfiber upper body that is also water-resistant. Additionally, Rockprint reinforcement present along the heel and toe of this shoe makes it resistant to chafing. 
Durability:

The rubber reinforcement in the toe cap and heel in addition to the Rockprint in the upper body improves the durability of these shoes. 

Vibram:

Vibram soles are produced to meet 3 essential objectives: best-guaranteed performance, maximum quality, and comfort level over time. They essentially contain advanced compounds like IdroGrip and MegaGrip  – which affect performance, grip, and durability. 

Footwear Sizing:

 Offers 3 types of fits –  Performance, High-Volume, and Women's Performance. 

Compatibility:

Works with all 2-bolt pedal/cleat systems including Shimano SPD, Time ATAC, Crank Brothers, etc
Some Weaknesses
Design is on the heavier side

The strap could do with being a couple of inches longer
Many top gravity riders prefer Giro's Chamber, and the updated Giro Chamber II Downhill – Cycling shoes have a design that is more focused on downhill and enduro racing. The shoe has a casual, flat-pedal-shoe-like structure.
 An almost seamless upper, updated shank balances stiffness under the middle of the foot with enough flex for comfortable hiking, and adjustable cleat position. The cleat setback is 10 millimeters here –  to combine the positioning of a flat-pedal shoe and the power of a clipless connection. This will cause less foot fatigue and allow better control on technical terrain.
Chamber II is on the heavier side in terms of weight. However, the robust design can withstand miles of gnarly trail abuse. The Chamber II offers the best performance, it cannot be a choice for all-day XC rides. Also, while laces can be great for getting that perfect fit with impressive durability and protection – the stiff sole is offering exceptional power transfer. We have provided the size chart for Giro cycling footwear so that you can have a better idea about the size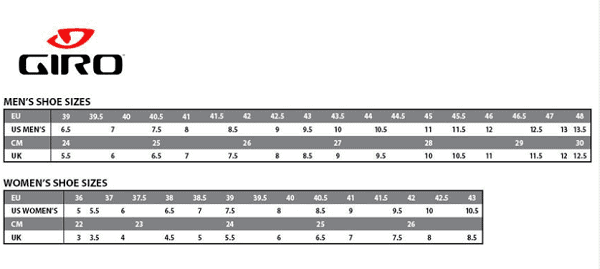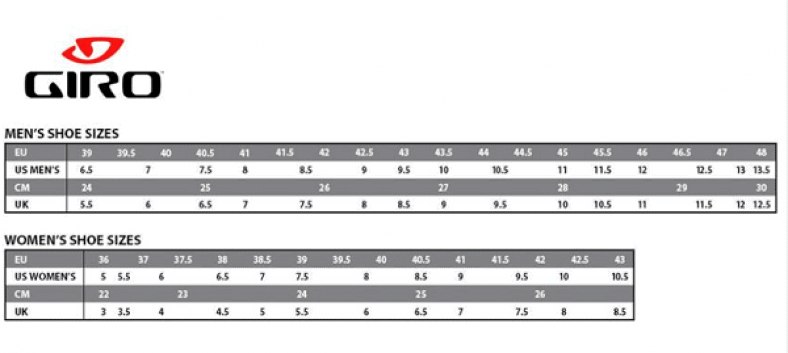 Giro Chamber II Downhill – Cycling shoes
7. Giro Terraduro Mid Cycling Shoes
– Low-profile design, Flexible & supportive fit
Giro Terraduro Mid
Weight(Single)/Size :

435 g (Size EU 42.5)
Upper Body Material:

 Evofiber microfiber
Midsole:

Aegis antibacterial fabric EVA
Footbed:

medium arch support 
Closure: S

lip-on

Acceptable Cleat Mount:

2-Bolt (SPD)

Size:

EU39-EU40

Color:

Blue Jewel/Black
Features & Considerations
Evofiber Upper Body:

Mesh and microfiber merge to form a single fabric that is water repellent and allows your foot to breathe through the shoe. Mesh panels are inserted to boost the comfort level and durable life. Evofiber dries very quickly and is very easy to clean while holding the shape of the shoe very well.
 Vibram Outsole:

A high-performance rubber sole that contains compounds to suit flat pedal riding in wet and dry conditions. Additionally, the sole becomes more durable.  
Ariaprene ankle screen cover:

It allows the rider to move about with optimum comfort while protecting against dirt and debris. 
Mid-top Design:

The mid-top is constructed around a stout nylon shank. Furthermore, this provides extra support for the ankle and also better coverage. This feature will boost the confidence of riders to glide through rock gardens or hiking on rough trails.
Sole: 

 The sole is built around a stout nylon shank that is very stiff but grips dirt, roots, and rocks. It also features a flexible forefoot zone, which makes walking a much easier task when wearing them.   
Water-resistant:

The cleat has a water-sealed opening and is equipped with a water gasket, which makes it extremely resistant to water. 
Molded EVA footbed:

EVA stands for ethyl vinyl acetate which is a man-made material that is considered foam. EVA footbed is very light with a low density while providing an extra level of cushioning, support, and protection. 

AEGIS technology:

 A durable treatment to the fabric or foam of the midsole that physically defends against microorganisms. This means even after long hours of usage or exposure to water/mud –  these shoes will still feel fresh.

Lacing:

The laces help to provide a more exact fit to the shoe. They are kept clean by the large lace cover. 

Reinforced toe box:

We find a Direct-injected rubber "armor" toe box that saves from impacts with rocks. It adds to the comfortable feeling while wearing them
Some Weaknesses
As these are all-mountain shoes, they are supposed to work seamlessly with the clipless pedals with trial platforms. However, clicking in is a struggle while clicking out, much strain is exerted on the ankle and calf muscles. Will cause the rider to fall while being connected to the pedals.
Giro has wanted to deliver an efficient, stiff shoe that has good off-bike traction and comfortable walking performance – thus coming up with the Giro Terraduro Mid shoes. Compatible with SPD-based 2-cleat pedals, they are comfortable on the pedals while riding. A stout nylon shank boosts the stiffness of the shoe while the grippy Vibram outsole permits jumping on and off large rocks.
The upper sole is made from high-quality, breathable Evofiber microfiber that holds off the water and improves breathability. We see a water-sealed cleat opening with a water gasket, which further makes the shoe resistant to water. The outsole also features a flexible forefoot zone to allow comfortable walking. Medium arch support in the footbed coupled with Aegis antimicrobial treatment to inhibit the growth of bacteria and uses an antimicrobial barrier to prevent odors, discoloration, and fading. Direct-injected rubber "armor" toe cap offers reinforced protection from impacts.  Ariaprene ankle screen cover provides incredible comfort, and the laced closure of the empire lace system allows perfect fit with seven points of adjustment. Empire lace system, rubber toe, and heel reinforcement, and asymmetric ankle coverage.
Giro Terraduro Mid
8. Mavic Crossmax Elite Cycling Shoes
– Better seal, Greater comfort, Well-ventilated
No products found.
A perfect blend of performance and comfort, the Mavic Crossmax Elite has an upper-body that is is thin and aerodynamic for greater foot comfort. We have a micro-adjustable dial here, which allows micro-adjustable precision with the quick turn of a dial.  It guarantees simple, precise adjustment and security while effectively changing the fit of the shoe. Mavic pairs them with lower Ergo straps to allow improved stability over the forefoot area which tends to move unnecessarily under power.
With every pedal stroke, you will find a supportive Ortholite footbed caressing your foot so that no undesirable pressure points are causing any discomfort. This footbed lies over the Energy Grip sole by Mavic, which grants the best efficiency from pedal power and superior grip when getting off the bike. This efficiency is enough to lure many cross-country riders and racers to opt for these shoes. If you are forced to dismount suddenly, the Contagrip rubber lugs that are present will offer you sufficient grip, even if you have to walk or carry your bike on your shoulder over sections of slabby rock.    
'Mavic' – is a French brand that is certainly renowned and popular in the cycling industry today, with an amazing background and impressive high-quality innovations for shoe, wheel, or rims. 
You can check out the size chart for Mavic Crossmax Elite below: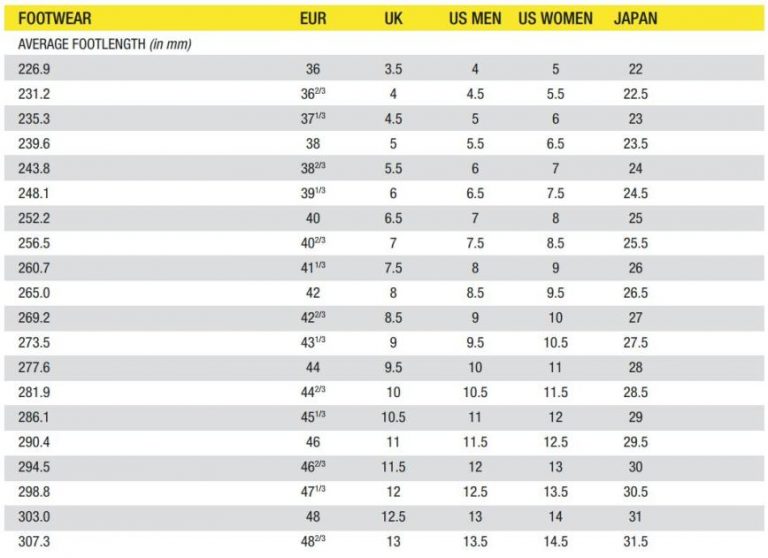 No products found.
Mavic Crossmax Elite
9. Five Ten Hellcat Shoes
– Stealth rubber soles are responsive while hiking
Five Ten Hellcat
Weight(Single)/Size:

565 g (Size EU44)
Upper Body Material:

Synthetic, DWR
Midsole:

Dual-density TPU shank/Compression-molded EVA
Outsole:

Full dotty C4 rubber
Footbed:

Molded plastic heel cup/arch support with soft foam on top.
Closure:

Laces plus wide velcro strap at the top
Acceptable Cleat Mount:

2-hole
Size:

36EU-50EU

Color:

Black/White/Red
Features & Considerations
Stealth C4 Dotty compound:

Sticky Stealth C4 Dotty compound grips in wet or dry conditions. Stealth C4 was selected for its ability to dampen the vibration introduced by the stiffer sole, and it also promises to wear longer than other compounds. The tread pattern, called "Dotty", which is big circles, and while the tread isn't deep, the rubber more than makes up for it with a good grip on solid surfaces.
Stiff insole:

 These shoes have a comparatively stiff sole, which is great for power transfer – keeping in mind the fact that these shoes also have to be compatible with clipless pedals. On the bike, the Hellcats are a laterally rigid and plenty stiff while off the bike, they have enough flex to really be able to feel the ground and navigate the steep and rocky terrain  
Velcro strap:

The closure system is lace-up with a Velcro Strap, where the strap eliminates any unwanted heel rise. The strap is strong and wide – which helps to keep the heel of riders in the shoe through upstrokes. The strap also keeps the end of the laces tucked down and out of the way.
Reduced weight: The absence

 of ankle protection has brought down the weight of these shoes(still they weigh 570 g each), and also means they are not uncomfortable in hot conditions. 

Shoe Construction:

Most of the shoe is real and synthetic leather, with the rubber sole being thick and meaty. It has also been DWR-treated to repel water

Recessed cleat:

These shoes make little or no noise at all when walking across concrete because the cleats are almost at the same level or lower than the level of the sole. This area has been strengthened with hard plastic material and has a more central location – towards the middle of the foot of the rider. This allows a wide range of adjustment and means that even with cleats, Hellcats work very well with flat pedals.

Dual Density TPU Shaft:

This runs through almost 75% of the shoe and allows better stiffness and stability while coming down. Power transfer from the pedals also becomes more reliable.
Some Weaknesses
Does not feature ankle protection

The toe box could have  been bigger

The perforated tongue in the upper body is a little on the shorter side and will occasionally slip under the strap. 

Reinforced eyelets on the bottom two lace loops and the outside, but not on the inside

Tips the weighing scale on the heavier side, at 570 g per shoe.
Five Ten Hellcat MTB shoes are a design from Five Ten that focuses on maintaining the sleek and minimal looks from the older version of the Hellcat shoe profile. We find an upper body that combines DWR-treated leather and synthetic materials that boost the durability of the shoe and allows proper ventilation. While pedaling, the dual-density dampening shank remains rigid but can provide sufficient flex – making hike-a-bike sections more comfortable.
Additionally, the fact that they are clipless compatible means that you can also use these shoes on clipless pedals. To bring down the weight of the shoes without compromising comfort, the compression-molded midsole has been added. An outsole that has a stealth C4 dotty rubber tread allows better traction and cushioning, keeping the rider more connected to the pedals and reduces vibration. To provide a sufficient thickness for hiking, the Hellcat features a dual-density TPU shaft. This bestows flex during hiking while conserving rigidity when pedaling As the absence of reinforced eyelets on the inside of the shoes means that they stretch considerably when the laces are pulled. Take a look at the size chart for Five Ten Hellcat shoes below: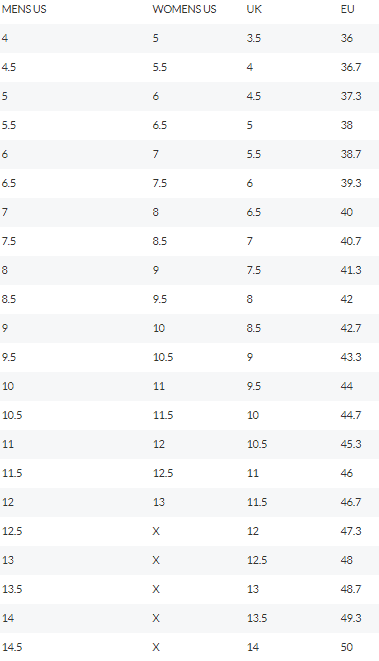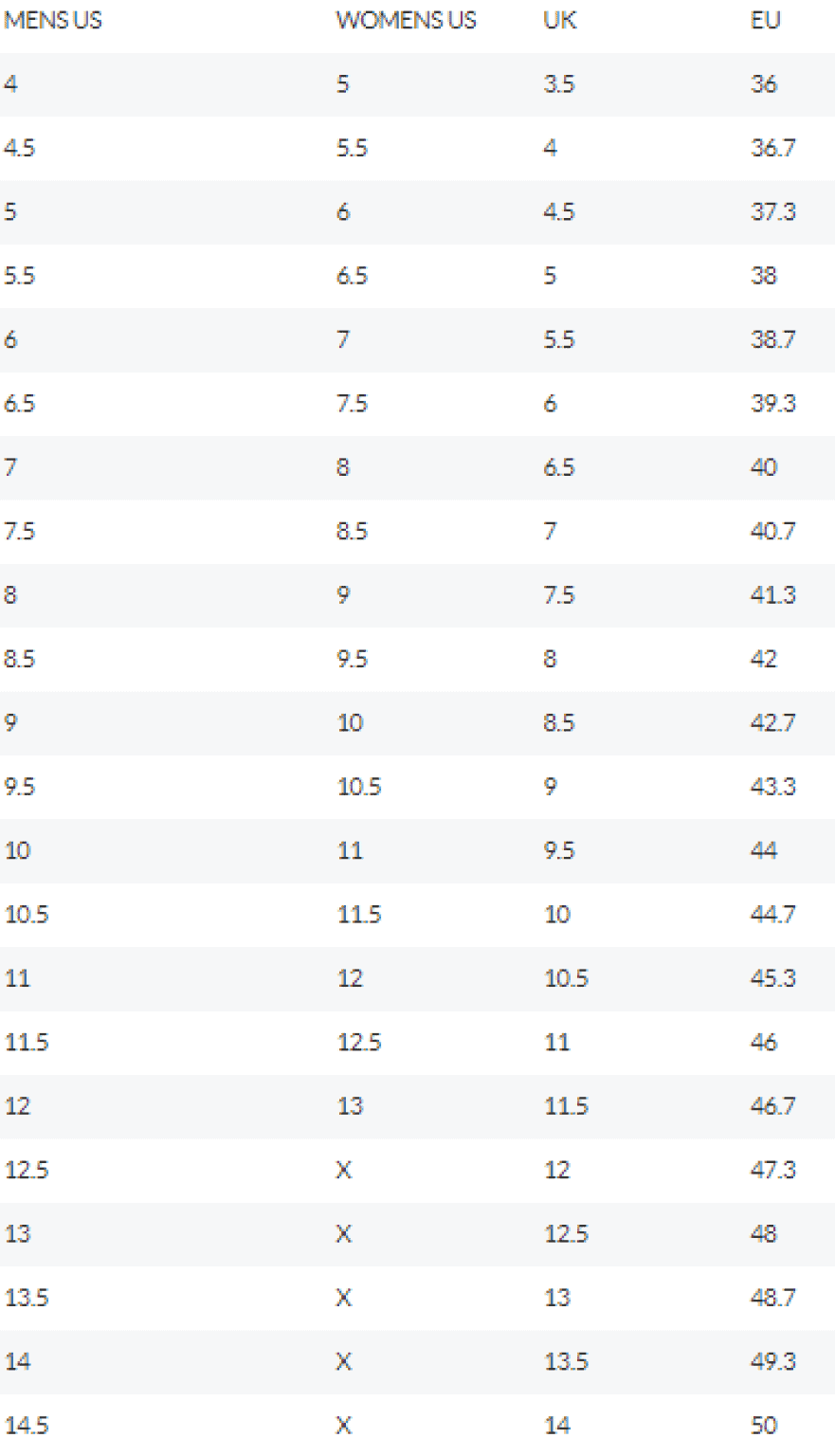 Five Ten Hellcat
10. Ion Rascal Cycling Shoes
– Grippy outsole & Asymmetric shape
Ion Rascal - Cycling shoes
Weight(Single)/Size:

459 g (Size EU42)
Upper Body Material:

Perforated synthetic leather
Outsole:

SupTraction Rubber Soul CL
Closure: V

elcro strap + Lace

Acceptable Cleat Mount:  C

ompatible with all common MTB pedal systems

Size:

37EU-47EU

Color:

Black
Features & Considerations
SupTraction Rubber Soul CL (CL for clipless):

A newly developed clipless sole that has designated areas for enhanced traction on and off the pedal. The grip is good enough to allow better walking abilities even on the most slippery grounds.
Pre-Shaped Heel:

ION provides a pre-shaped heel cup that ensures a comfortable experience with the perfect fit so that superior heel hold is guaranteed.
Serpen_tie:

The lacing, especially the Serpen_Tie  which is a feature for Rascal only-  makes sure the upper is perfectly closed, so that individual needs and different shapes of the foot can be catered to.
2K Insole: 

The ION Balance has two components that form the insole, they act as damping for the footpads and also provide support for the arch.
Stiff Midsole:

A stiff midsole offers maximum power transfer from the pedals when stomping hard on them and does not allow the build-up of foot fatigue that may have otherwise resulted from a softer shoe.
Shoe construction:

Combination of stiffness in the longitudinal axis with flexibility in the lateral axis – allows both the movement of the shoe with the feet and  helps to prevent the feet from tilting on the pedals

Protection:

Injected toe caps and no-sew reinforcements allow absorption and dissipation of forces when the foot hits a rock or roots, protecting both of them. Additionally, asymmetric uppers and ankle pads shield your legs on the crank side while still offering free movement.

Jet_Stream:

A combination of laser-cut ventilation holes and fabric helps to achieve a balanced fort climate.
Some Weaknesses
Very hard to get dry once it gets wet

The sole is very thick, which reduces feedback from the pedals

The cleat slots need to be pushed further back

Velcro on the strap is a little short

Design is a little 'clunky'
ION Rascal  – Cycling shoes is a clip-in design from ION that meets the demand of every clipless pedal user. A stiffened midsole amounts to the perfect stiffness for efficient pedaling along foot length. The sole has a solid platform to push against with little flex. The rigidity and flexibility capabilities of the shoe due to its construction allow better pedaling through the corners and gives the feeling of a flat shoe.
Double layer toe protection with an injection-molded toe cap with an asymmetric design means that the shoe is well armored and allows unconstrained pedaling. Dedicated climbing and pedal zones in the tread ensure traction both off and on the bike. To lock the feet of the rider in place, the laces and 'Serpen Tie' V- the strap is provided. The fitting will be ideal for long-duration rides. The grippy 'SupTraction Rubber Soul CL' outsole is helpful when you may be riding without being clipped to the pedal. This is an advantage for those 'riding unclipped on top of the pedal' moments. To provide the very best comfort, the midsoles have cushioned. A footbed is also present with padding for your heels. The soles provide admirable grip on wet roots, while the toe and heel tread allow movement in forest areas effortlessly while two-component insoles make sure that you do not feel the feet fatigue on the long rides. Take a look at the size chart of ION Rascal shoes below:


Ion Rascal – Cycling shoes
---
Frequently Asked Questions
Q1. Do I need shoes for mountain biking?
Ans.: When riders are comparatively new to the discipline of cycling, or mountain biking to be more exact – experts suggest flat pedals during this getting-used-to period. With these flat pedals, riders can use cross-trainers, running trail shoes, and even Vans skate shoes. As they become more accustomed to their mountain bike and learn the trails. As the comfortable feeling sets in – riders should opt for specific shoes for MTB. They are known for their superior power transfer from the pedals and are resistant to water, mud, and dirt with quick-drying properties. Reinforced protection and superior grip of flat MTB shoes really allow riders to gain more confidence. Eventually, riders may decide to venture for clipless MTB shoes- especially during racing – the riders will need to utilize their new-found confidence from flat MTB shoes here to get the best performance.
Q2. What are the defining features of a shoe intended for enduro biking?
Ans.: We have two reasonable options when selecting shoes for biking or cycling. MTB shoes are used for mountain biking on terrains that are rough and require using shoes that provide a stronger grip and better control. They come with a beefier design usually, with a more flexible and robust sole. This allows riders to make quick adjustments to the feet position. MTB shoes are typically comfortable enough for off-pedal movements like running and walking along with mountain bicycles. Furthermore, the expanded cleat adjustment range permits these shoes to adjust in different positions on pedals.  
These shoes intended for MTB are split into two types; shoes for flat pedals that have low-profile sticky rubber soles and stiffer clipless shoes with recessed bolt holes for attaching pedal cleats. 
Q3. What are the benefits of Enduro MTB shoes?
Ans.: In the dilemma between flat-pedals or spd-style shoes running clipless, it is important to note that the selected shoe has certain key features. Adequate grip in all weather conditions and traction in the shoes will keep the foot more connected to the pedals to avoid slipping. This will also not compromise on rider speed along with momentum. They should also be able to provide a comfortable riding experience while providing the necessary safety for your heels and toes. For effective and efficient power transfer from your mountain bike, your MTB shoe should have a stiff sole that also helps to preserve energy.
Q4.  What to look for in the best shoes for Enduro riding?
Ans.:  A form of mountain bike racing –  "enduro" is also a certain trail which in most cases is a timed event for a particular individual rather than the traditional race. The bike shoes should be able to navigate through various lengths of steep downhill. but can vary in steepness, length, and difficulty depending on location. Additionally, riders will also come across a few more sections uphill, hike-a-bike, a chair lift, and/or good old-fashioned pedaling. Enduro MTB shoes will require a distinguishable set of features to be able to provide the optimal experience. Enduro footwear, therefore, should highlight features such as grip, impact protection, burly exterior, and excellent power transfer – almost every component needed in an MTB shoe.
Conclusion
The discipline of enduro mountain biking can be very challenging and certainly requires specific additional kits/features. Certainly, the choice of shoes is a determining factor, but along with it, what type of cycle we are riding, choice of pedals –  all these come into play. Other than the right bike and tire combination, shoe selection is the most key influencer that directly affects ride satisfaction and efficiency.  You should keep in mind the riding you intend on doing most often, your riding trail, and also when you ride. Since all shoes are not created equal, and one model is unlikely to be the ideal choice in every situation for every rider.
Casual riding with flat pedals does not necessarily need biking-specific shoes. You can start with a pair of cross-trainers, skate shoes, or running footwear – which will serve the purpose for a while. However, as you progress, you will see why the shoes mentioned in this article have been suggested. They offer far better power transfer, foot protection, and, most importantly grip, for flat pedals. for flat pedal use, grip. For a bike with clipless pedals, you will want a compatible pair of shoes right from the word go. Our article is planned to help you make the best possible pick for enduro bike shoes by providing accurate knowledge of the features of the many options available.