We've tested the Castelli Estremo Winter Cycling Glove in extreme cold weather and here is our review.
Our Verdict: Not waterproof. But water-resistant and windproof. With its fantastic build quality, Castelli Estremo provides adequate warmth, comfort, and protection in extremely cold weather conditions. They are costly but they worth the price.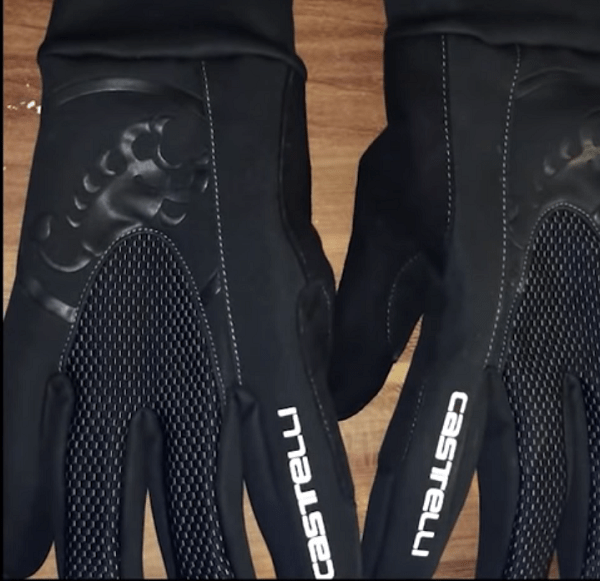 Castelli Estremo Winter Cycling Gloves
Extreme Cold Weather Cycling Gloves
General features at a glance:
Height & Width: 2 inches & 6 inches
Materials used for Body: GORE Windstopper X-Fast, for Lining: Fleece, for Cuff: Neoprene, for Thumb panels: Micro-suede
Closure: Hook and loop cuff
Recommended for: Extreme Winter Cycling
Warranty: 1 Year
'ESTREMO' for 'Extreme Weather'.
The Italian Company "Castelli" is a familiar name in the cycling world. They are one of the oldest manufacturers of cycling clothing and accessories. 'Estremo' or 'Castelli Estremo' is one of the best and warmest cold-weather pairs of gloves they have ever produced. It is a magnificent combination of art and engineering. This scorpion branded glove is designed for the coldest conditions.
Features that make it one of the best gloves for extreme cold weather
1) Windproof, Showerproof, and Water-resistant
The company claims this glove is rated down to 23F. Based on our experience, the glove is comfy and functional in cold weather. Temperature like 25-40 Fahrenheit won't bother you after you put it on. Because Gore Wind-stopper fabric is covering the front. This has made the glove windproof and water-resistant. It's breathable, so, in a bit warmer condition your hand won't get sweaty. The cold weather liner in the gloves is made of fleece. All that makes this a perfect glove for sub-zero temperature.
2) Better Grip, Nerve Protection, and Micro-suede thumb panels
You will have better control of the handlebar wearing the gloves. Because the silicone print on the glove palms provides a firm grip. There is also gel padding for ulnar nerve protection. This is a well-padded glove and has an adjustable Velcro cuff. Thumb panels on the glove have micro-suede fabrics. You can use it to clean your nose and eyes.
3) Pretty Good Build Quality and Machine Washable
The glove is pre-shaped. Overall build quality is pretty good. Inside of the gloves has a snug feeling. Gore® Windstopper® X-Fast fabric is used on the front.
Build materials are:
85% Polyester
11% Polyamide (Nylon)
2% Elastolefin (Olefin)
And 2% Polyurethane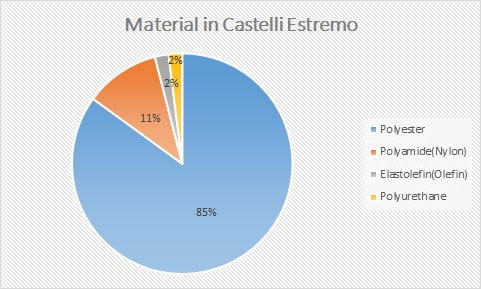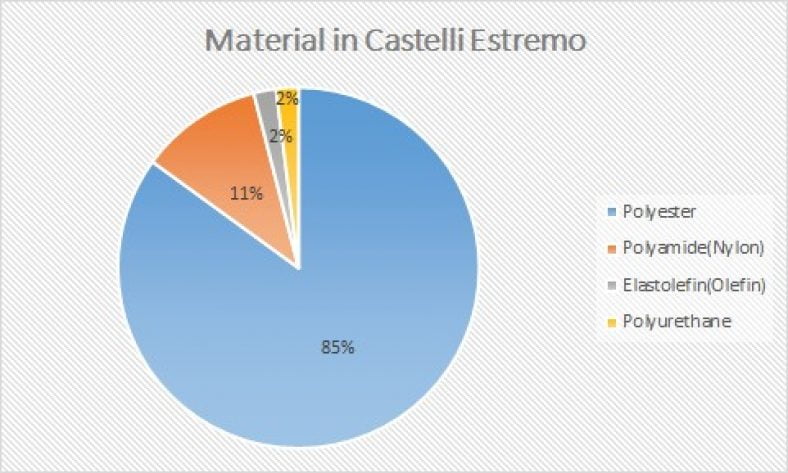 Also, these gloves are machine washable.
4) No Compromise on Quality
'Castelli' didn't compromise on quality in this product. It is windproof, reliable in extreme conditions, and does perfectly what it is built for. Which explains why this glove is expensive.
Measurement is accurate for this glove, the company is true to size. Yes, you have to pay a high price but you will really get what you pay for.
Are these the best glove for winter?
No, it is not. Some minor flaws will always exist.
This glove is showerproof but not completely waterproof. But it remains warm even when it is wet.
Thumb panels are not touchscreen compatible. So, opening the glove to use the phone screen may seem troublesome in some conditions.
One of the cons is: it is not aerodynamic.
For some cyclists, it may seem bulky as it weighs  165 g but not too bulky. 'Castelli' didn't want this to be lightweight as an extreme-cold condition glove.
It's non-reflective and only available in black
Conclusion: An Overall Fantastic Glove
This glove fulfills all the requirements for a hardcore winter glove. It is well protected and has good insulation. It can provide adequate warmth. For a high-quality product, this is expensive but worth it. This is an essential winter kit for cycling in extreme conditions.