Helmets are an essential piece of protective hardware to equip yourself with, whether you are skiing or on a bike. For professional and casual riders alike, wearing a helmet is a practice that should not be overlooked. Primarily designed to protect your head, helmets come in various forms. A good helmet should offer an appropriate combination of comfort, ventilation, and protection. Previously, people have not used helmets for skiing, even though bike helmets were always in use. However, most people now wear helmets for both sports as they should. In this article, we will talk about bike helmets and ski helmets and how they differ from one another.
Bike helmets vs. Ski helmets
| Bike Helmets | Ski Helmets |
| --- | --- |
| Can withstand impacts at a lower speed | Can withstand impacts at higher speeds |
| Designed for a single impact | Rated for multiple impacts |
| Coverage extends to the sides and back of the head in some helmets | All helmets have coverage for the back and sides of the head |
| Has a lot of ventilation to keep the head cool | Well insulated to keep warm, small adjustable vents sometimes included |
| Lightweight | Heavier |
Helmets for biking and skiing are designed to have different properties that make them suitable for the intended sport. A skier/snowboarder typically travels at greater speeds than a cyclist. Also, while skiing, a person might experience multiple impacts in a single crash. This is why ski helmets are sturdier than bike helmets and can be used for a few impacts. Whereas, a bike helmet loses its ability to protect effectively after just one crash.
The environment for the two sports is also very different. On a snowy mountain, you want as much protection from the cold as possible. Ski helmets have insulating pads that extend down to the ears. Some have small vents that can be closed off according to weather conditions. Conversely, a bike helmet has a lot of large vents to ensure optimum airflow through the head and keep you cool. There are some winter bike helmets, but the level of warmth is not the same as with a ski helmet.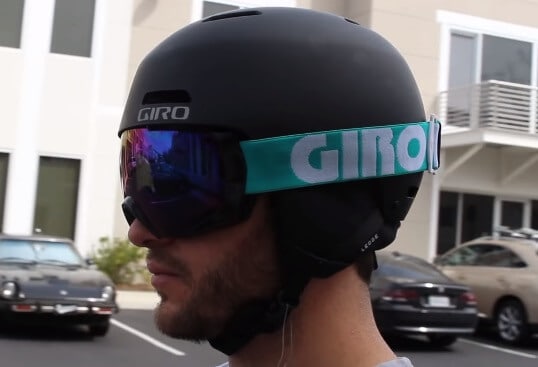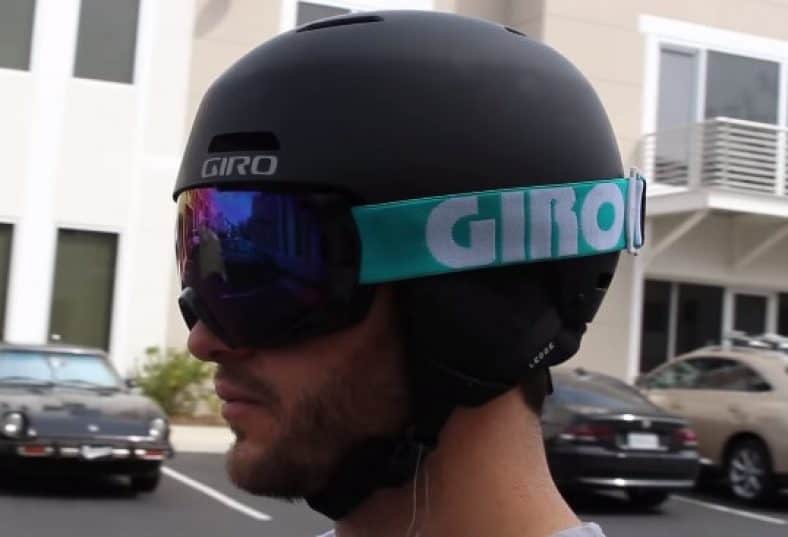 Ski helmet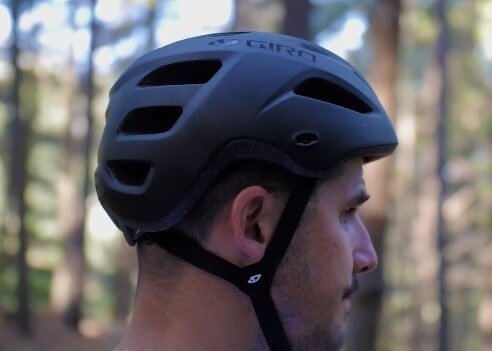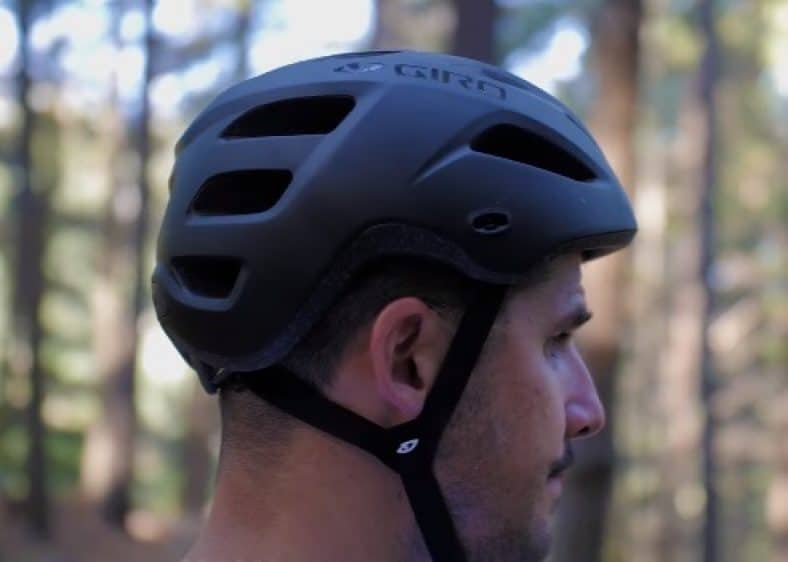 Bike helmet
How to shop for a helmet
While shopping for a helmet, be it for cycling or skiing/snowboarding, the most important thing to look for is a proper fit. Getting a helmet with the right size is just as important as wearing one. If it is too loose, the helmet won't protect you, rather it will come off the head just before impact. A helmet that is too tight will feel very uncomfortable and shift your focus from the activity. Be sure to go through the following steps to achieve the perfect fit.
Step 1: All helmet sizes are given in terms of head circumference. So, you have to measure the circumference of your head first. Take a tape measure and wrap it around your head just above the ears. Alternatively, you can wrap a string around your head and then measure the length of the string used.
Step 2: Look for helmets of the same size as your head. Manufacturers have size charts for their products that mention the head circumference range of each size.
Step 3: If possible, you should try on the desired helmets before buying them. Tighten the retention system accordingly and give your head a shake. If it moves around it is too loose. The lid should fit comfortably and snugly with no gaps between your head and the helmet.
Step 4: Check to see if the helmet is compatible with any goggles that you use, especially for ski helmets. There shouldn't be any gap between the goggles and the front of the helmet. However, it should not be so tight that the goggles are being pushed down.
Main components of biking and skiing helmets
Outer shell: The outer shell of a helmet is a rigid structure provided so that the helmet can slide over a surface during a crash and not snag. It also protects against sharp objects and abrasions. On-bike helmets, this shell is made of a PC (polycarbonate) sheet. Ski helmets make use of a harder plastic called ABS (acrylonitrile butadiene styrene).
Inner liner: On both skiing and biking helmets, just below the outer shell is the shock-absorbing liner. This layer is an EPS (expanded polystyrene) foam that gets compressed during an impact and dissipates nearly all of the energy before it reaches your head. Unfortunately, the EPS liner does not go back to shape and a helmet should be replaced after a serious crash.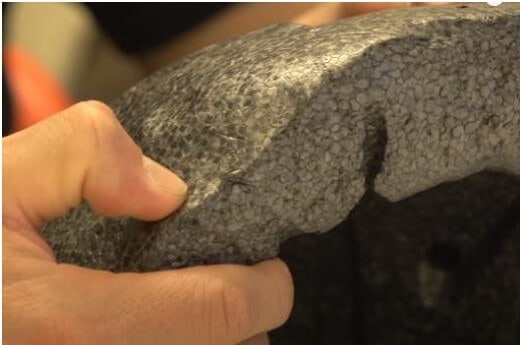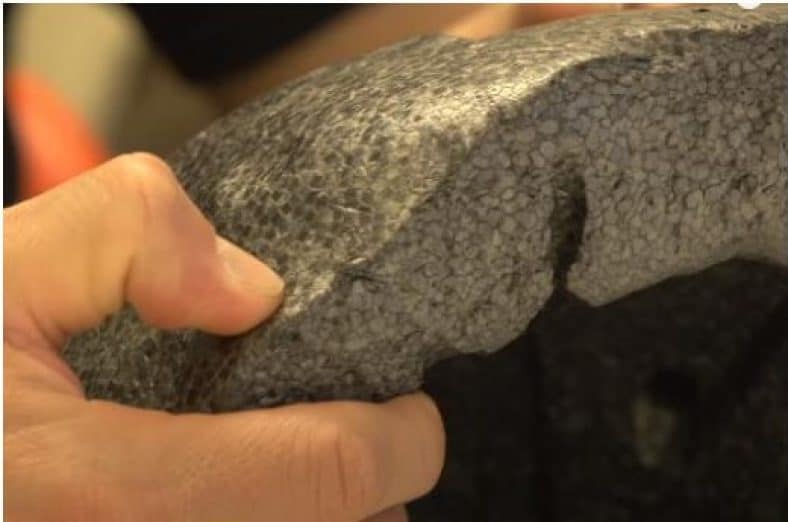 EPS liner
Retention system: Helmets have a retention system that allows you to tighten or loosen the helmet to get a fine-tuned fit on your head. This system can be in the form of removable pads, but most modern helmets use a ratchet dial at the rear. Along with this, there are chin straps and buckles that further secure the helmet to your head.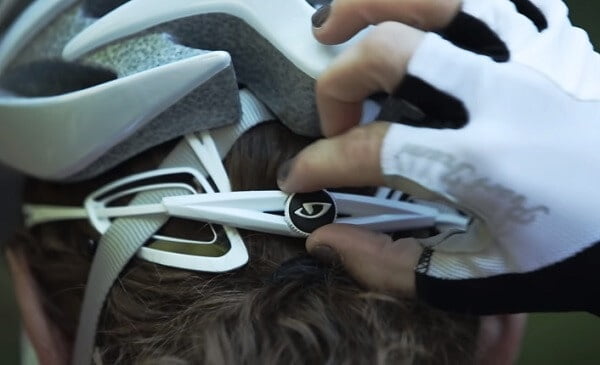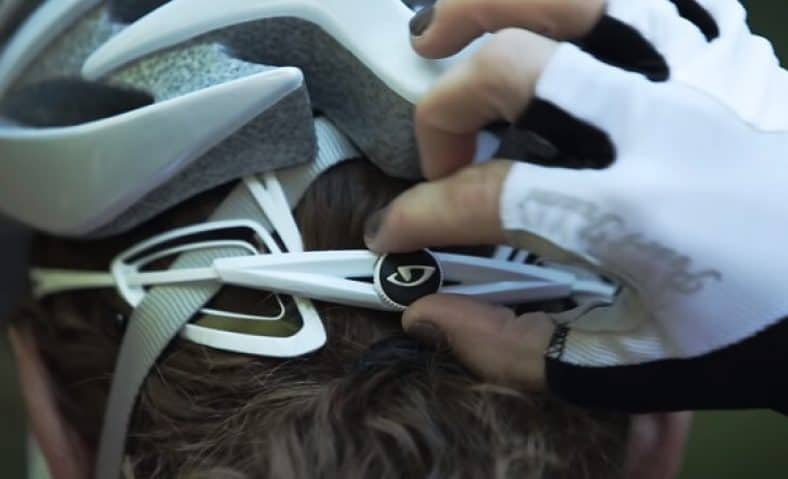 Retention system
MIPS liner: MIPS stands for Multi-directional Impact Protection System. This is a low friction layer that allows the head to slide independently of the helmet. Consequently, the effects of rotational impacts are greatly reduced. Most modern-day helmets have this technology. However, some brands use slightly different but similar technologies such as WaveCel or SPIN.
Safety standards
As mentioned before, bike helmets and ski helmets are designed differently. Therefore, they have to comply with different safety standards before they can be sold. In the United States, consumer products like helmets must be certified by the Consumer Product Safety Commission (CPSC). In Europe, all products have to have a CE sticker as per the regulations of the European Committee for Standardization. Helmets can also be certified by other organizations such as ASTM International or the Snell Memorial Foundation. The appropriate safety standards for each type of helmet are given below:-
| Helmet Type | Applicable Standards |
| --- | --- |
| Bike helmet | CPSC; CE EN 1078; ASTM F1447; ASTM F2032; ASTM F1952; Snell B-90A, B-95, N-942 |
| Ski/snowboarding helmet | CE EN 1077; ASTM F2040; Snell RS-98, S-98 |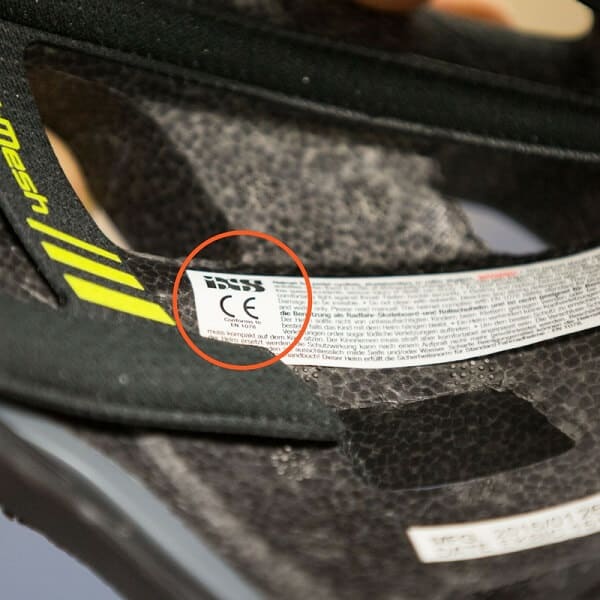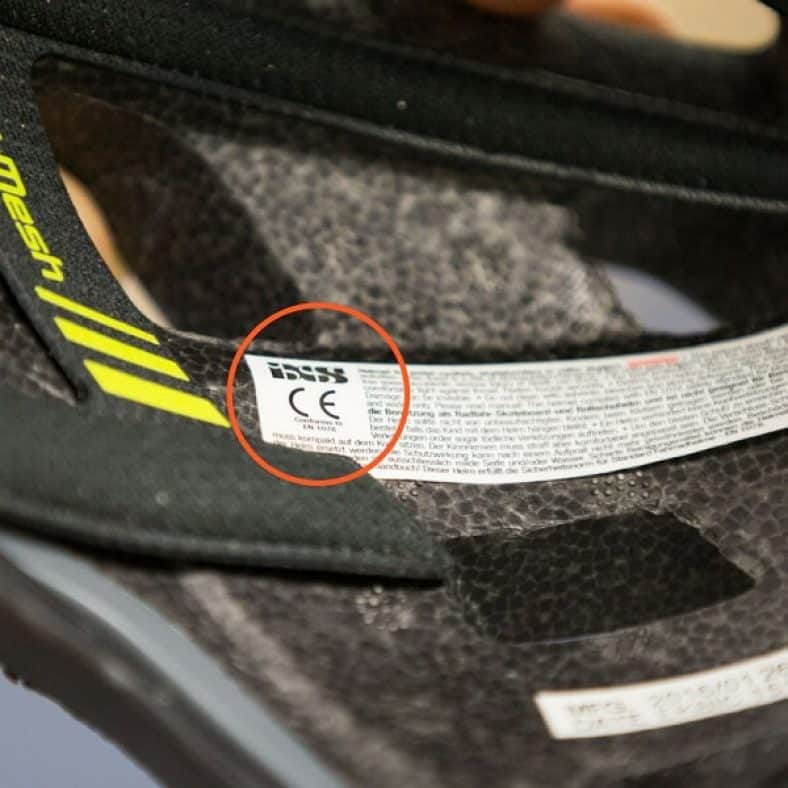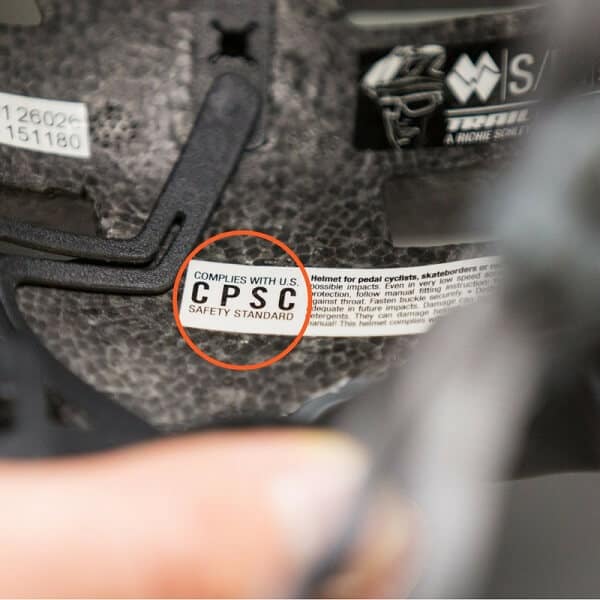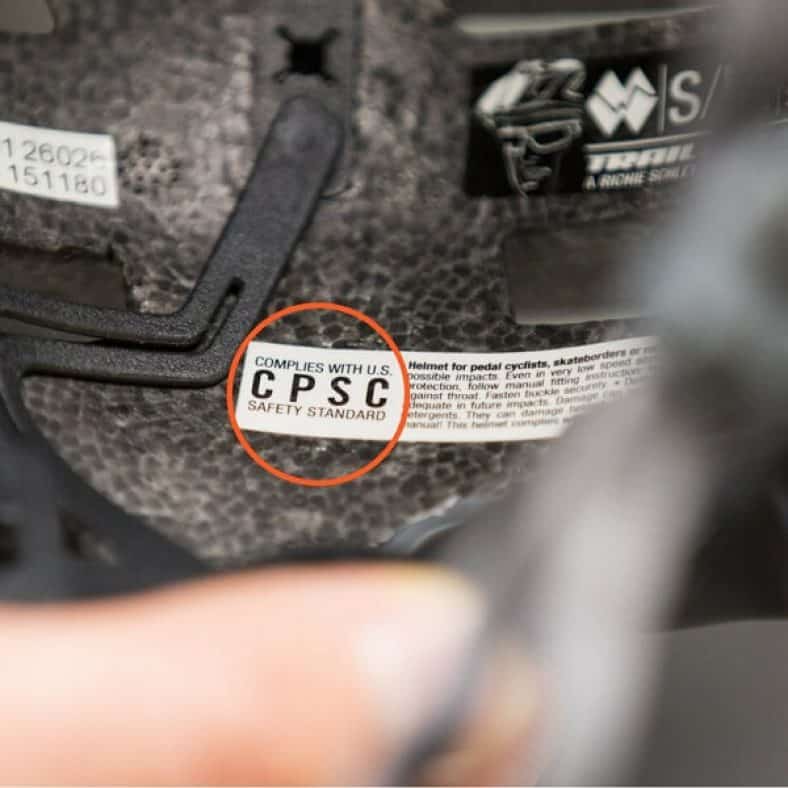 Certification stickers
Image Source: livetoplaysports.com
Skiing & bike helmets for kids, adults, male, female
Helmet designs can vary depending on the age and gender of users. Particularly, the size and looks, which can determine which demographic they appeal to. As discussed before, getting the fit right is extremely important. Many brands have size charts according to age and gender. One common mistake made by parents while buying helmets for their children is to get larger than the required helmet, thinking that their child will grow into it. This is a very bad idea. Always get the correct size as a helmet that's too big won't keep the head safe.
Dual sport helmets
If you are someone who enjoys both cycling and skiing and you don't want to spend money on two helmets, a dual sport helmet could be a great option for you. This type of helmet is certified to be used both as a ski helmet and a bike helmet. Such helmets have moderate ventilation that can be closed off if needed. They also have removable earmuffs. However, you won't get top-level performance in either sport with a dual-sport helmet. For advanced or professional skiers/cyclists, it would be better to get a dedicated helmet for each activity.
Frequently Asked Questions
Q1. Will it be safe for me to wear a hat underneath my helmet?
Ans.: It is not recommended to wear a hat under a helmet, simply because if you can fit a hat under the helmet, then the helmet is too large. This will not be an effective safeguard for your brain. Besides, helmets are not tested to see how they would perform in combination with a hat. What you can do is get a thin helmet liner. This fits snugly on the skull and does not affect safety in any way.
Q2. Why is there an ASTM sticker on my ski helmet?
Ans.: Formerly known as the American Society for Testing and Materials, ASTM International is an international organization that publishes technical standards for a wide range of products, materials, systems, etc. The most common certification for ski helmets is ASTM F2040. This ensures that manufacturers follow a guideline to make the helmet safe and usable by consumers. Hence, most ski helmets will have an ASTM sticker.
Q3. How do I mount a GoPro on my ski helmet?
Ans.: For this, you have to get a mount for helmets. Almost all mounts use a strong adhesive to stick to helmets, and they are pretty much the same for biking and skiing helmets. To mount a GoPro camera to the helmet, first, clean the surface of your helmet with rubbing alcohol so that the mount can properly stick to it. Peel off the backing of the adhesive mount, and stick it to your helmet. Then attach the camera to the case and buckle provided and slide it into the mount and you are good to go.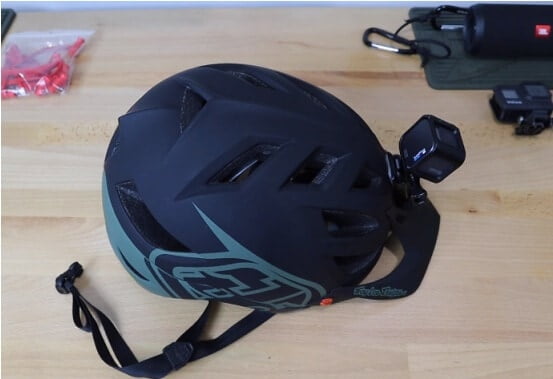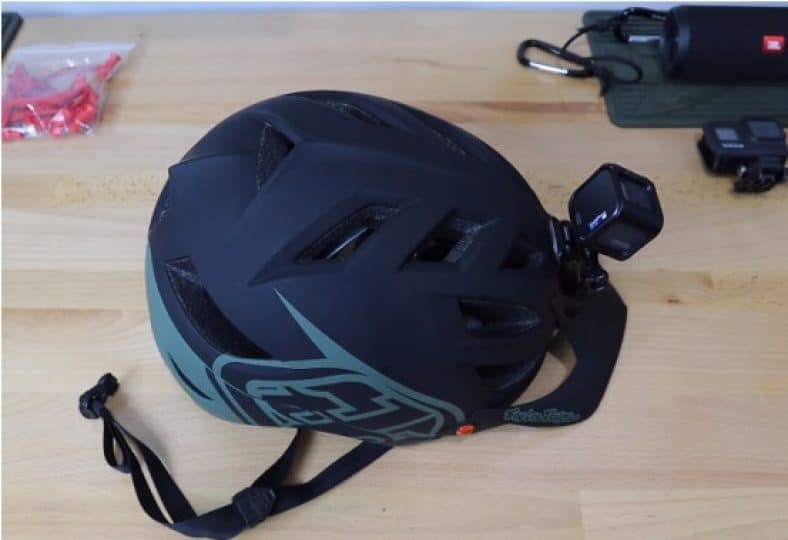 Camera mount
Q4. Would it be legal if I wear a bike helmet while skiing?
Ans.: In the United States, some states have laws regarding the wearing of helmets and these can vary from one state to the next. In New Jersey, for example, you must wear a helmet during skiing if you are less than 18 years old, and it must specifically be a ski helmet. Therefore, for people under 18 years of age, wearing a bicycle helmet is illegal while skiing in New Jersey. However, you are free to wear whatever if you are above 18. Many resorts might also have their own rules, although these are typically for minors. Just be sure to check your local laws and the resort rules, if any. If you ask us, we would recommend wearing a ski helmet and not a bike helmet.
Conclusion
Although the most important thing to ensure safety as a skier, snowboarder, or biker is to maintain discipline and carefulness on the tracks, the need for a helmet can never be over-emphasized. They are a key piece of equipment in keeping your head secure when you experience an impact or a fall. We realize how important this is and hope you do too. Hopefully, you now understand the difference between a ski helmet and a bike helmet. Remember, wear the right helmet for the right job and you'll be ready for your next adventure.