Folding bikes have been on the market since the 1980s. They were designed for the purpose of comfort and short distance commuting but have since evolved into impressive. Folding bikes are ideal for short and long rides. It is easy for one to overlook the benefits that come with these bikes because they have small wheels. They are hybrids that can travel long miles while offering the qualities of a standard road bike. Controversies surrounding the speed of this bike as compared to regular bikes are common. Some people argue that these bikes are not allowed to in the racing arena because they are faster than bikes with bigger wheels while others claim that their wheels are too small to compete. It is a given fact that they have better acceleration and will easily outdo any standard bike on a short race. Long rides are all about endurance and the ability of the bike. Folding bikes can perform as well as any other bike when it comes to long distance rides. People have testified riding for over 125 miles per day on folding bikes. Some have ridden for about 100 miles in a day which only goes a long way to show that these bikes can do long distance.
What makes them good for long rides?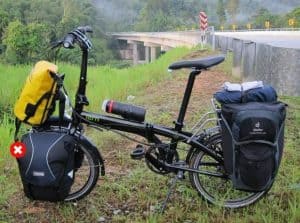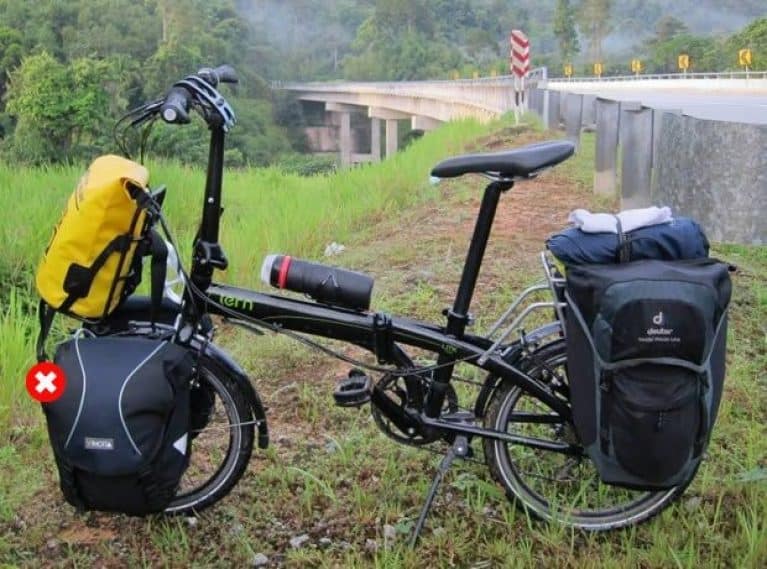 Folding bikes come with some advantages. Some of these are over the standard road bikes with bigger wheels. Folding bikes provide the convenience of moving them from one place to another. This has made them ideal for people commuting to the workplace using trains at some point as well as campers. It is now common to see hitchhikers and extreme riders use folding bikes and ride them for miles on end. The reason for this is that they can be folded and carried as a backpack over impassable terrain and reused on a convenient ground.
Bigger bikes will be cumbersome to pass over on tough terrain. The folding bikes allow an individual to carry out some tasks during the tour which includes walking as well as climbing. Regular bikes will not enable you to walk for a long while carrying them. You will also be able to pack more when traveling for the pours of hitting trails.
It is easy to assume that the folding bikes are not ideal for long tours because most have been customized to work for short distances. It is wise to understand that different bikes within a category are designed for different purposes. There are quite some folding bike options some with carbon fiber frames and other with much cheaper frames. Your ability to ride long distances will be heavily dependent on the kind of folding bike you settle on.
One of the best aspects of the bikes is that they are stable. The rides are comfy with wide wheelbases that are great for traction. You are likely to find some with suspensions which make them ideal harsh terrain. The bikes also come with light frames for the purpose of carrying. Some will fold to the extent that they will easily fit into ma suitcase. The extent of folding is up to the owner where some fold further than others. You can use one made of carbon fiber which creates very light frames allowing you to carry your bike for as long as possible.
Types of long distance folding bikes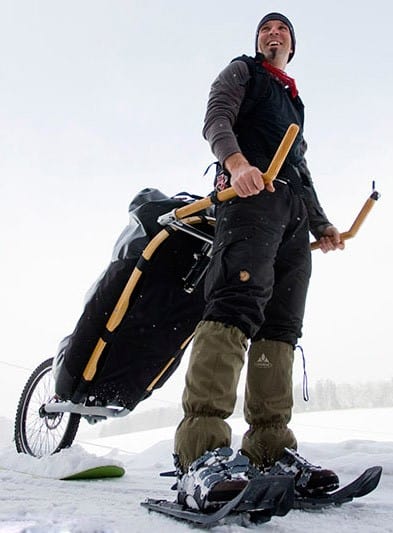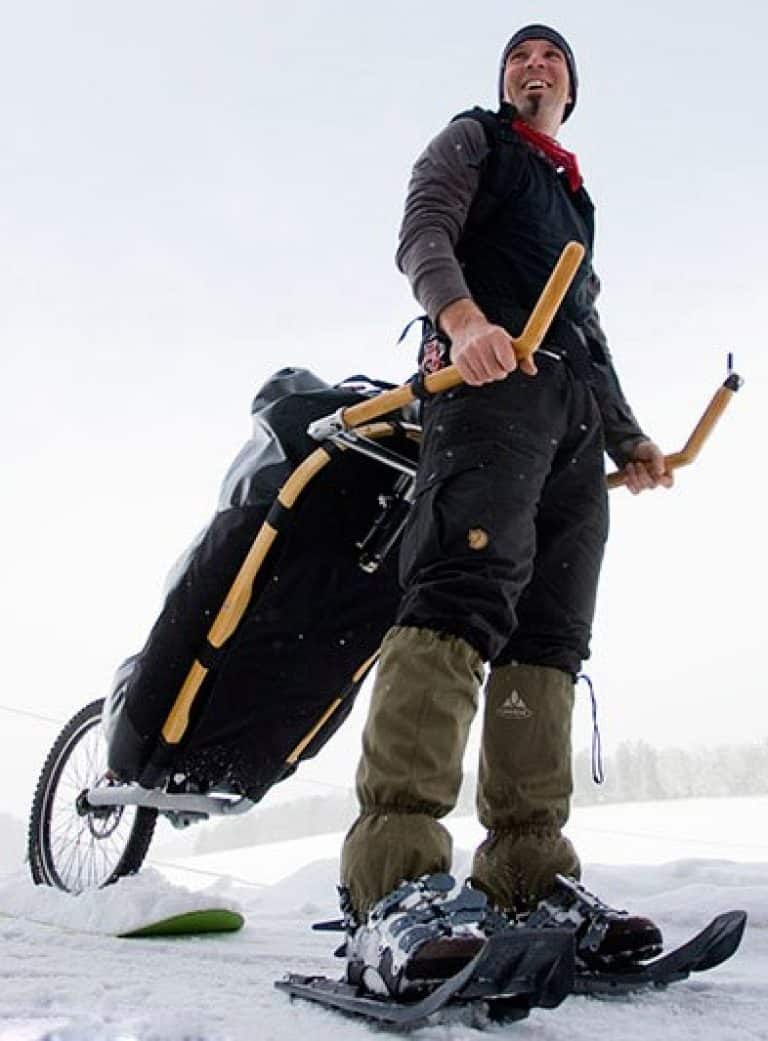 Some like the Bromptons will even come with gears and bigger wheels that will bring the very close to high-performance bikes. The Reach closely matches the high-performance bikes making it as good as any other. These bikes are fast on the track and can manage some terrains. Bikes by Dahon will also work for long distance rides but not as much as the Friday and the Reach R20.
Problems with folding bikes for long rides
One of the biggest challenges when it comes to folding bikes of long distances is the tires. Most have tires that are not very well customized to rough terrain if any is going to be encountered. You can, however, upgrade your tires to the off-road options. The bikes are also a nightmare when it comes to riding down a hill. The small wheels are hard to control but will do just fine on a level terrain. The fact that they have joints on the frame makes them a weaker option. This means that you cannot ride them as hard as the BMX and Mountain bikes. These frames are likely to break or disintegrate at high-pressure riding. It also makes riding them at high-speed ion a level terrain a little unsettling.  Bigger tires will take on rocky terrain much better at the end of the day.
Are they worth buying for long distance rides?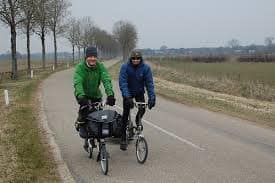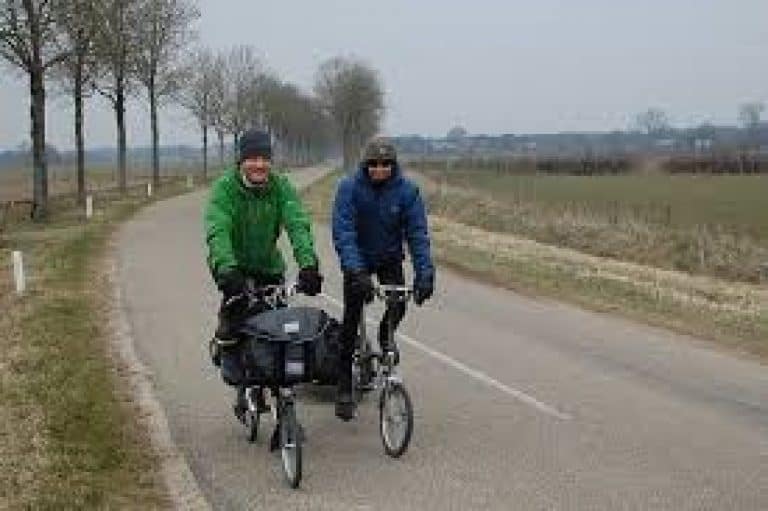 Buying a folding bike for long distance tours needs to be a calculated decision. The reason for this is that the regular bikes will have more advantages when it comes to these outdoor activities. The place you are going to is a big determinant. People hitting trains that have some impassable terrain at some point be it climbs or drops will find these bikes useful. These can be easily carried for miles without tiring the rider. They are also ideal for simple tracks if all you want is to enjoy long rides that have nothing to do with speed. This doesn't mean that the bikes aren't fast. They are just designed for comfort, and that is it.
You will also have to arm yourself with simple repair tools after ensuring that your tires are upgraded. These tools will come in handy especially when the joints come loose. These can be tightened with spanners as well as repaired if broken. These bikes are worth every penny thanks to the versatility that they bring. They are convenient for most types of rides allowing the user to use them in more places than one.