It is hard to see someone with a folding bike and not stare for a moment. Some of us will stare for longer while thinking about all sorts of things about the bike and the owner. One of the questions that may cross you mind is; just how useful are these bikes? Folding bikes have for a long time been in use thanks to the likes of Andrew Ritchie and Dr. David Hon. Andrew created the first folding bike in 1980 followed by Dr. David who masses produced the same in 1981 under Dahon. Folding bikes came as more of a necessity as compared to the thrill of riding. Bikes were thought to take a lot of space, and there was no alternative to carrying one wherever you drove to. Folding bikes are now more available than ever with very little change over time. There are pros and cons when it comes to using a folding bike. Weighing the two will give you a good idea on whether to purchase one or not. All bikes with have their moments as well as issues. The choice depends on what the buyer is willing to settle for.
The pros of folding bikes
They look cool
Let's face it; these bikes are something. It is nearly impossible for you to ignore a folded bike. They are a great conversation starter for the socials as well as cool. These bikes are created to not only ride well but attract the eye. The peculiar design is one of the most attractive aspects of the folding bike. The folding and unfolding action is a delight to watch for most. The bikes
Little space? No problem!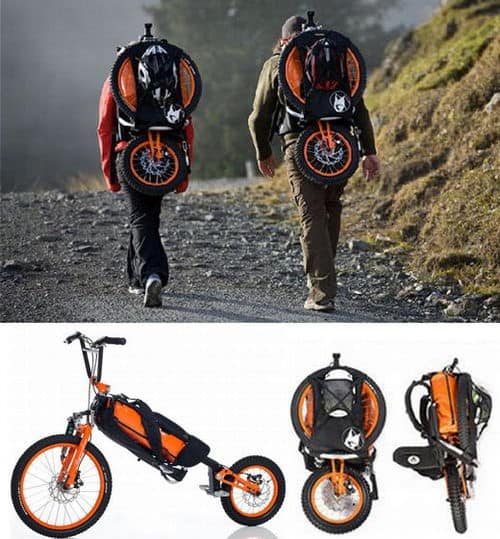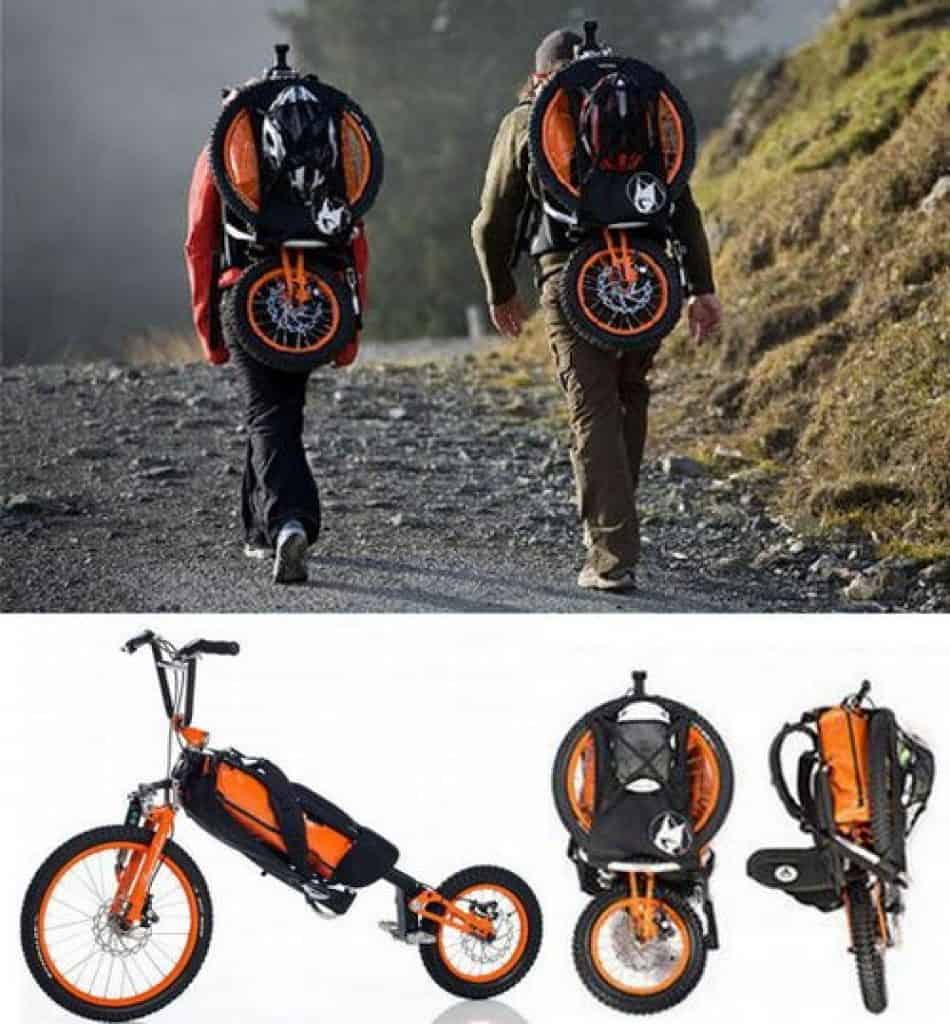 These bikes will take very little when it comes to storage and transport. A normal bike will need a lot of space for them to be stored comfortably which is one of the reasons why most people will hang them from the garage roof. The folding bike can be easily tucked away anywhere in the home without taking too much space. It is this very reason that makes them ideal to carry when going for drives. You can tuck them in the boot of the car and ride wherever you go conveniently. They take such little space that they are an accepted accessory at the office or restaurant. The tires are much smaller than the normal bike, and the frame is foldable. The handle bars also bend to overlap the frame. Do not be fooled though since they are a strong option when it comes to bikes. The folding joints are reinforced and do not in any way demean the integrity of the whole bike.
Affordable
They are also some of the most affordable options in the market. You can easily get a bike for about $120 to $200. This is cheap when compared to regular bikes that will go up to $8000 depending on what you are looking for. Cheaper regular bikes will cost about $500 to $1000. This makes it very easy to acquire the bikes.
Healthy
It is impossible for you to move around with your bike especially when driving. These bikes allow you to ride some distances even when you are driving. You can also use them entirely to get to work. Riding increase the heart rate which is good for the heart. They are also helpful when it comes at increasing fitness levels without having to strain your body at the gym!
Folding bikes vs. Road bike speed

The fact of the matter is that these bikes will not be able to beat a normal bike on the rack. They will hoover have some prices. They are faster to accelerate with due to the small tires. It is easy to leave a pro rider with the mouth open at the starting line with a folding bike. They will still pack some good speed if you want some wind in your hair. These are not for the purpose of racing but fun and convenience. The bikes will beat some normal bikes including cruisers depending on how good a rider is. They are better than some lower forms of bikes including the Dutch bikes.
The cons of folding bikes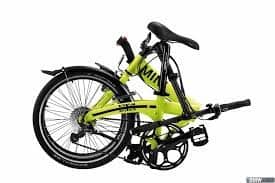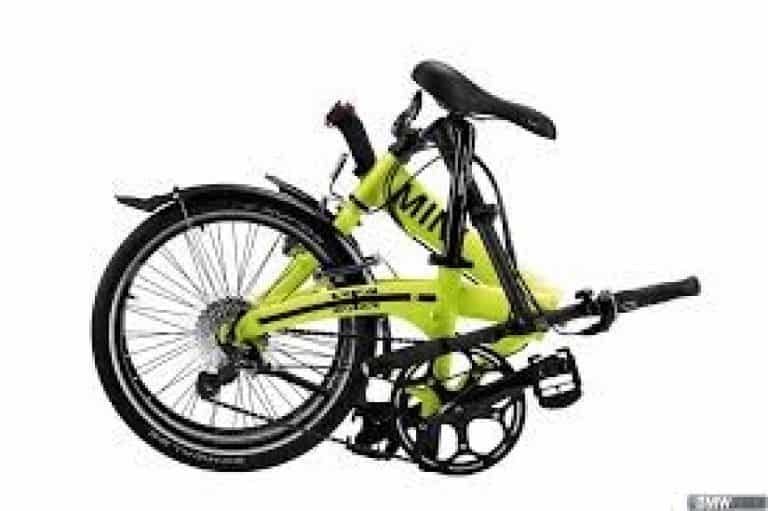 Folding bikes come with few challenges including lesser speeds. The fact that they have small tires makes much lower than bikes with bigger tires. They will need an extra effort for you to catch up with any standard bike. The fact that that are foldable means that they have more moving parts. These parts need to be well maintained for the bike to keep its agility. This makes them slightly more demanding regarding care. They may not be as complicated as the regular bikes when it comes to accessories but will need to be checked now and then just to be safe.
Are they ideal for long rides?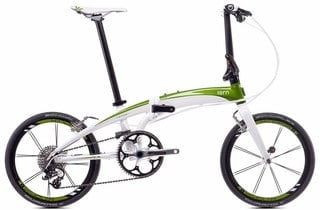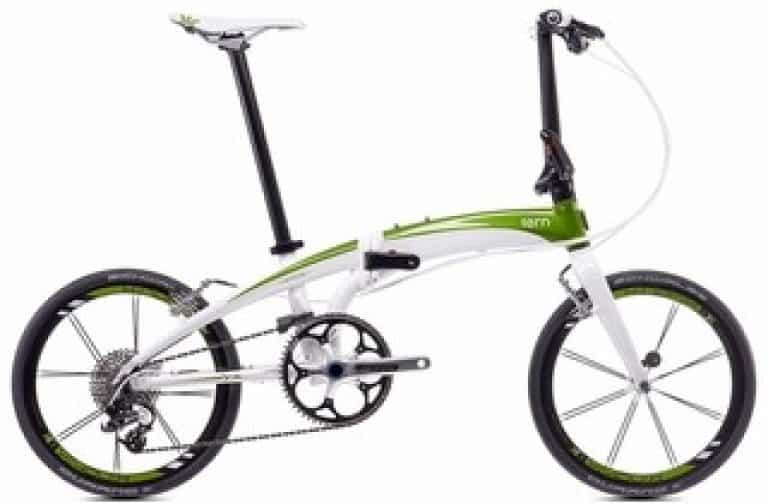 Folding bikes will work for long rides as long as they are not all about speed. You can ride for as long as you want comfortably. They are however not ideal for tours. Tours will entail riding for a long time while keeping certain speed levels. These bikes are more often than not sued for commuting as well as leisure trips. They are also more ideal for short rides within the neighborhood.
Should I get a folding bike?
Definitely! This bike is not only fun to ride but convenient. It is an ideal bike for camping as well as commuting. The fact that it looks awesome is an added advantage. The bike is also affordable making it perfect for users of all age and earnings. The bikes are easy to fold and unfold as well as maintain. They are one of the best options for training athletes that want to travel but not lose grip of their routines. They are an excellent way to build cardio and live a healthy life without having to strain yourself or even when training schedules are impossible to work with.