Giro is a very well-renowned brand that manufactures various kinds of accessories. It is also one of the pioneer brands for bicycle accessories. Some of Giro's well-known cycling accessories include footwear for cycling, helmets, goggles, etc. This is one of the most preferred brands of various avid and professional cyclists. Giro sets the benchmark when it comes to manufacturing state-of-the-art cycling helmets. Irrespective of the type of riding you do such as mountain biking, road biking, cyclocross, etc; Giro should be your go-to brand.
The founding father of Giro is Jim Gentes and this brand was founded more than 30 years ago. Mr. Genstes had a knack for designing and the designs must have met various needs. This fixation led him to design his own products. So, this is how it gave rise to this renowned brand.
Two of Giro's most popular models of cycling helmets include the Giro Foray and Giro Synthe. This article is specifically written for you if you happen to be at a crossroads, as to which helmet will be better suited to your needs. The confusion is understandable as these two helmets have a lot in common.
Giro Foray Helmets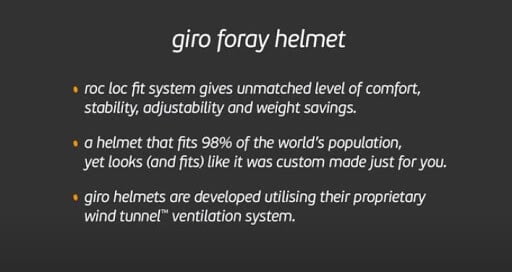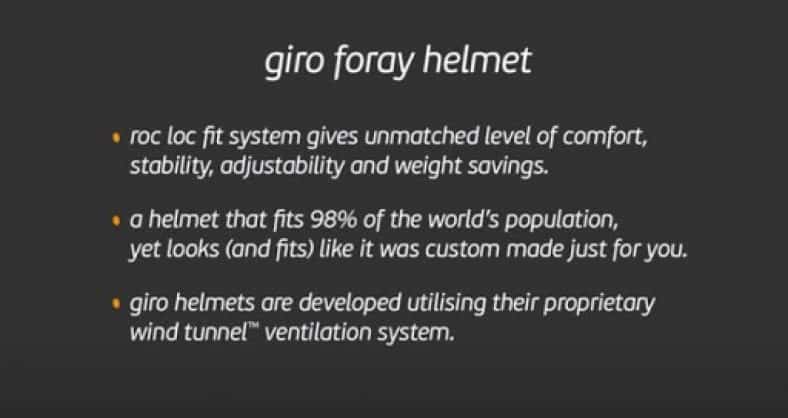 Giro's Foray offers you a premium, swashbuckling, aerodynamic design, and an overall top-of-the-line road bike compatible helmet. The Foray has an amazing value for money. It also happens to be a very versatile cycling helmet. Wearing this helmet will make you perform equally well on your road biking sessions or along challenging gravel terrains. A few of Foray's standout features include its extremely durable construction, thanks to its poly-carbonate outer shell and its RocLoc helmet-adjusting system. When it comes to breath-ability, Forey has no competitors. A total of 21 vents are strategically situated throughout this helmet that will offer you maximum air-flow. It is guaranteed to keep your head and scalp aerated during your rides. The Forey uses Giro's extensive tunneling ventilated technology. There are efficiently shaped vents within the shell of the helmet that correspond with the exhaust channels. So, it will let in cool air around your neck and scalp. While at the same time, let warm air out. You will not find a more efficient cooling-system than this one. Lastly, you can easily remove & wash the wadding on this helmet.
Giro Synthe Helmets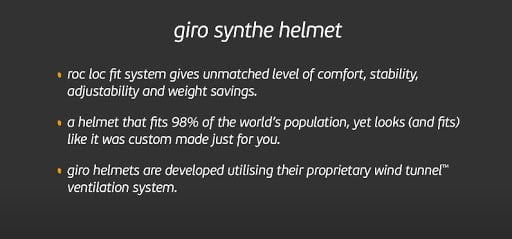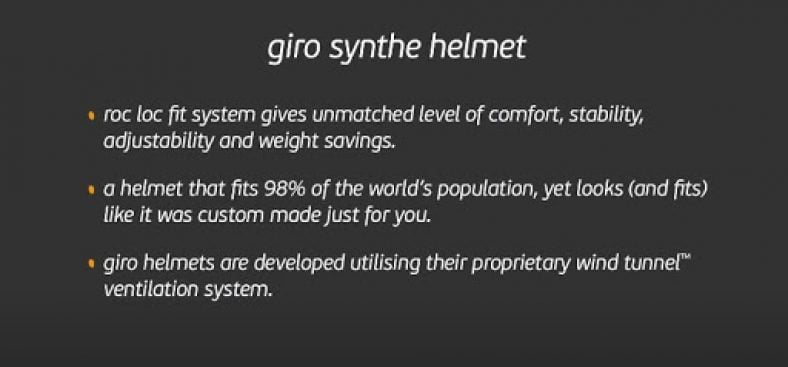 When it comes to the optimal design of a road cycling helmet, Giro's Synthe sits at the apex of this food chain. Giro has designed the Synthe that excels in performance. And for its aerodynamic design, you will be able to perform more efficiently while wearing it. Adding to all that, this helmet undoubtedly has the highest number of vents in a bicycle helmet with a count of 26. So, this ensures the absolute best airflow that you can possibly ask for in a bicycle helmet. Similar to the Foray, Synthe also uses the MIPS technology. The outer shell is similarly made from polycarbonate material, the roll-cage further fortifies the durable construction. Like the Foray, Synthe also uses a RocLoc Fit-system. It also has efficiently shaped vents around the shell of the helmet that correspond with exhaust-channels for letting in cool air and warm air out.
Comparison between Giro's Foray and Synthe
Preview
Type of Biking
Mountain biking, Road biking, Commuting & Urban
Available sizes
Extra Small (47 to 51 cm), Small (51 to 55 cm), Medium (55 to 59 cm), Large (59 to 63 cm), Extra Large (61 to 65 cm)
Extra Small (47 to 51 cm), Small (51 to 55 cm), Medium (55 to 59 cm), Large (59 to 63 cm), Extra Large (61 to 65 cm)
Outer Shell Type
Polycarbonate & EPS liner
Impact Protection Technology
Tunneling Ventilation technology
Preview
Type of Biking
Mountain biking, Road biking, Commuting & Urban
Available sizes
Extra Small (47 to 51 cm), Small (51 to 55 cm), Medium (55 to 59 cm), Large (59 to 63 cm), Extra Large (61 to 65 cm)
Impact Protection Technology
Tunneling Ventilation technology
Preview
Available sizes
Extra Small (47 to 51 cm), Small (51 to 55 cm), Medium (55 to 59 cm), Large (59 to 63 cm), Extra Large (61 to 65 cm)
Outer Shell Type
Polycarbonate & EPS liner
Impact Protection Technology
Tunneling Ventilation technology
Universal fit Size Chart for Giro Helmets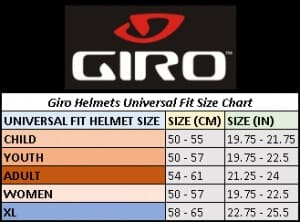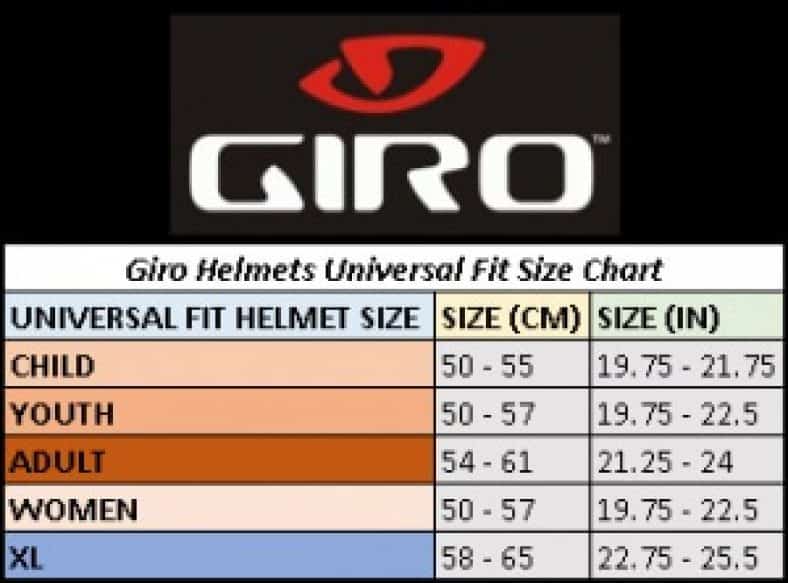 Buying Guide
Know the difference between MIPS and Non-MIPS
The full form of the MIPS is: multi-directional impact protection system. Helmets that are equipped with technology are capable of serving you with supreme protection of your head for any impacts. The fundamental of this technology is the spherical exterior shell will glide but not stick. Hence, this would perfectly cushion your head and keep your neck protected during any collisions. To summarize it, this buffer within the helmets helps in creating a low-friction, slip-plane. On the other hand, helmets that do not have a MIPS technology would not serve you with any such cushioning. If you happen to be on a restricted budget, then you may have to settle for helmets that do not have MIPS technology.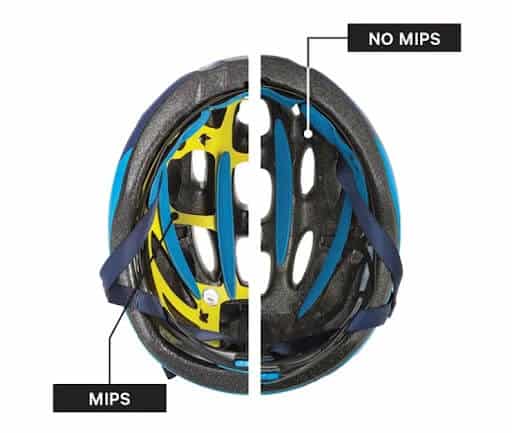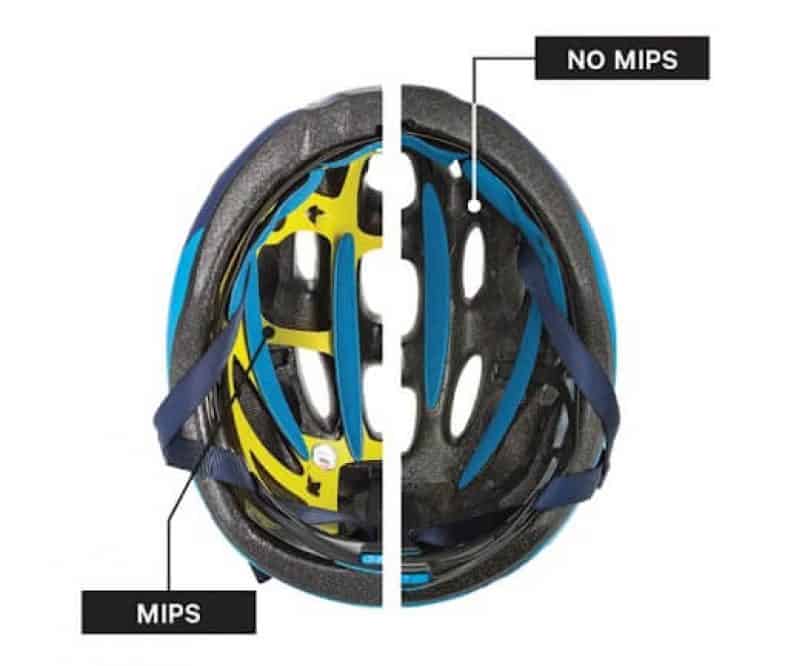 Source: consumerreports.org
The video shared below will demonstrate how MIPS technology works.
Certification and Safety
As you contemplate buying a helmet for cycling, you need to ensure that it has the necessary CPSC certification. These certifications will guarantee whether the helmet is built with the necessary standards for the protection of your head and skull. A vast majority of the helmets that are sold by manufacturers in the United States consists of a CPSC certification. You should take these factors into consideration when buying a helmet. These specific features will immensely enhance your safety. Some of these features include the fit-quality and the segment of the rear coverage. All these helmets are put through a grueling testing process and researched upon their performances and the durability is also tested through this procedure.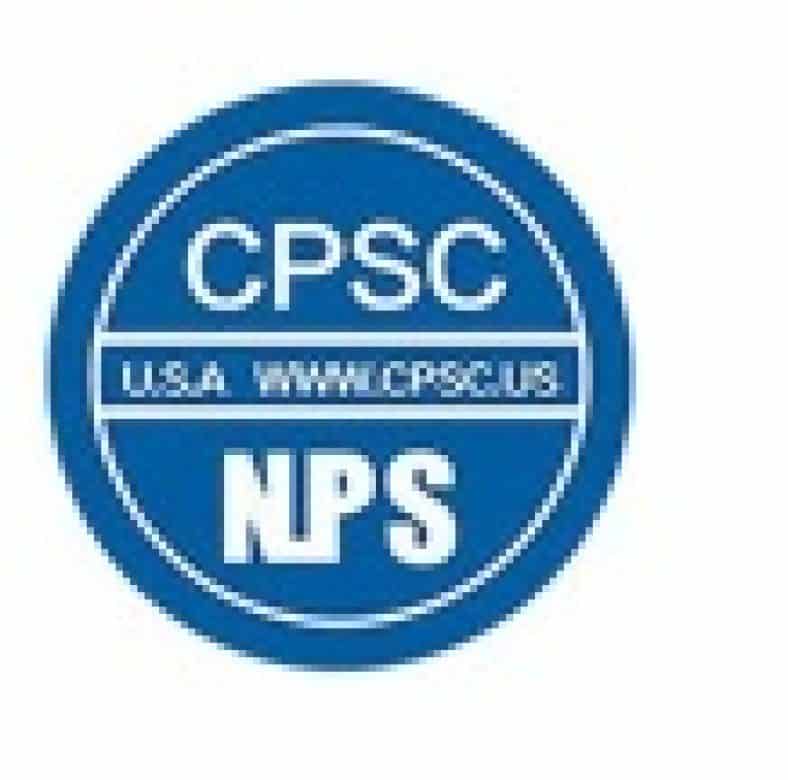 Frequently Asked Questions
Q1: Can you explain how the MIPS technology works?
Ans.: Full form of MIPS is multi-directional impact protection technology. So, this is a patented impact-protection technology. It also defines the "slip-plane". Research carried out by a Swedish company that – helmets that have a slippery exterior are more secure. Hence, they are able to provide you with superior protection for your head, during impacts. Cycling helmets consist of a spherical outermost shell, which glides rather than sticking. So, it helps in cushioning your head and neck during collisions. It ensures that there isn't any jerking on your neck as you're wearing your helmet. The inventors of his technology figured – by reducing the amount of rotation of your head during a crash can result in lessening the chances of any injuries or concussions.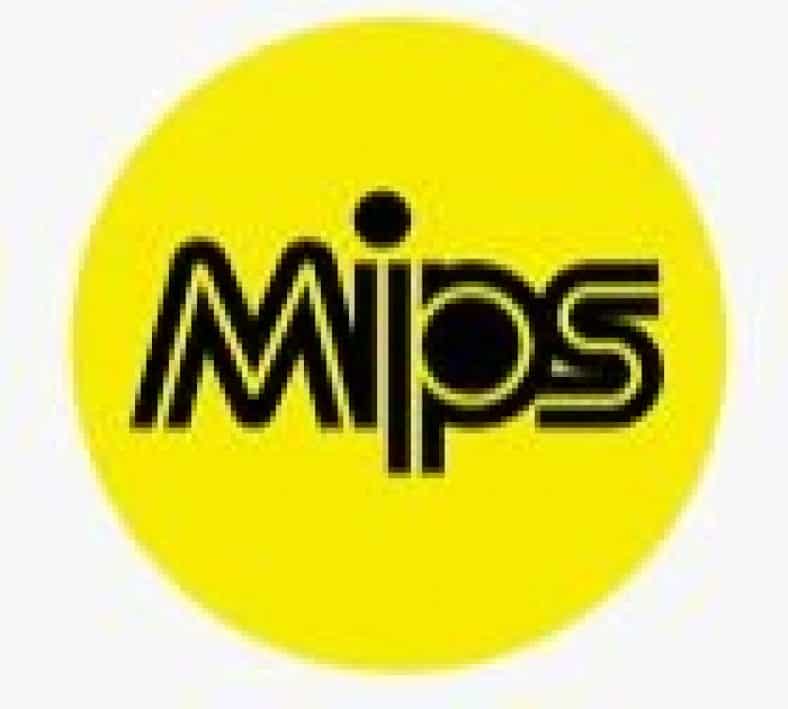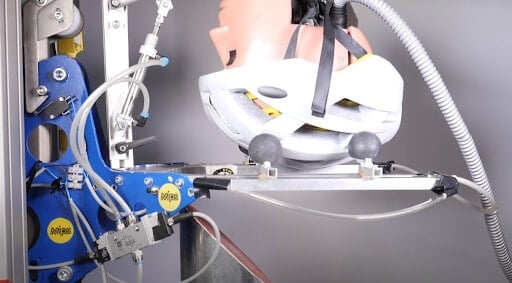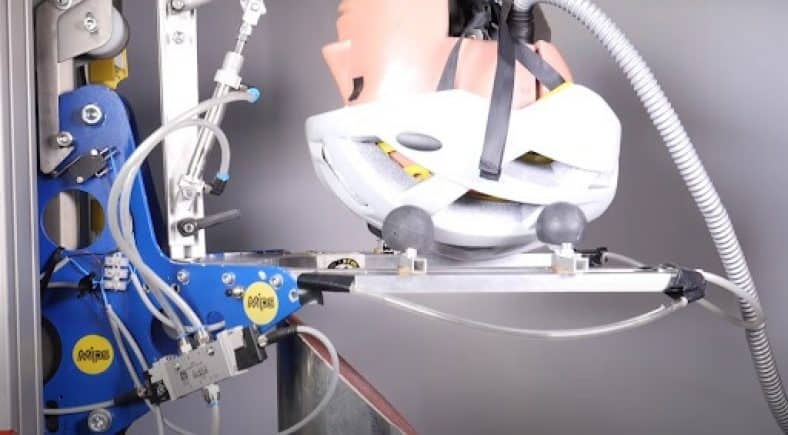 Q2: How will you define Rotational-Motion Impact-Protection?
Ans.: This technology depends on the material that is used as lubricants in-between the helmet and your head. This makes sure that any angular impacts from crashes are extensively minimized. If this technology incorporates with your helmet, it aids in reducing the whirling forces. The accumulated force is absorbed and in-turn, the rotational-forces are diverted that could have been transmitted to your brain. A renowned technology used in bike helmets for providing protection from impacts is MIPS. This was developed almost 20 years ago. You are recommended to select a bike helmet that is equipped with this impact reducing technology. You should also make sure that the helmet has been properly tested under rigorous conditions and contains the necessary safety standards.
The video below demonstrates how helmets that use MIPS technology are put through rigorous conditions, to test out the rotation and strain that is caused during impacts.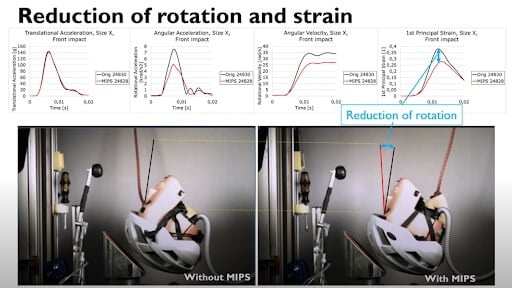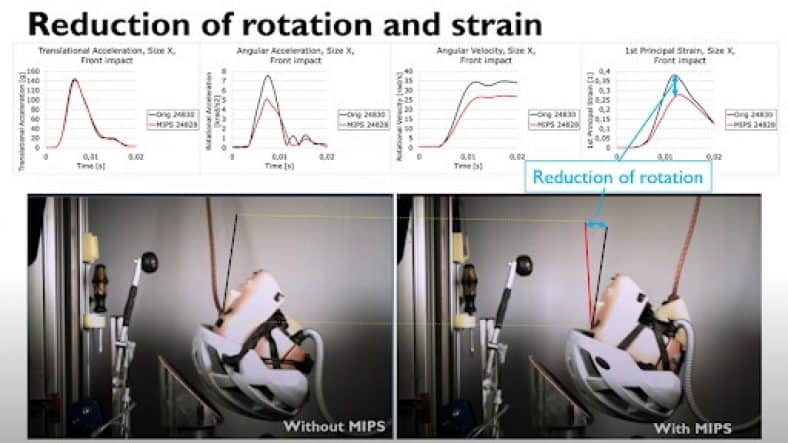 Q3: What should I be looking for in an ideal bike helmet?
Ans.: The amount of protection that a helmet provides you and how well this helmet fits you – should be very important. You need to ensure that you feel comfortable while wearing it during your rides. Suppose, you get yourself one of the best helmets, but that will be of little use if it doesn't fit your head comfortably. There are numerous renowned brands of helmets out there that will offer you outstanding protection but you should choose wisely when it comes to the size of the helmet.
Q4: How do I identify a well-ventilated bike helmet?
Ans.: A well-ventilated bike helmet usually has spacious and big vent openings. These vents should allow optimal air-flow. However, you should not only prioritize the size of these vents, but you also need to make sure that these vents are well designed as well.
Conclusion
Differentiating between these two bike helmets boils down to the type of bicycle that you own and your personal preference. A lot also depends on some factors such as weight, performance, breathability, design, and your budget. To put in a nutshell, the Synthe is a very good choice when it comes to road biking. It will offer you an ultra-lightweight, supremely breathable, and aerodynamically designed helmet. Whereas, the Foray will serve you with outstanding performance. This is very a sleek as well as a stylish helmet and also budget-friendly. We will still suggest you carry out further research before you go on to buy either one or maybe both of these helmets. We sincerely hope that our in-depth analysis and research will alleviate your whole process of choosing the best-suited helmet out of these two.