The rear derailleur (or the rear mech) is probably the most important component of the modern bike's transmission system.
Changing, adjusting, or repairing a derailleur can be a monumental task, seeing as how many questions (and adjustment screws) are attached to it.
But not to worry, we hope to make things earlier for you to understand by breaking down all you need to know about rear derailleurs in this article.
The three main factors that you should focus on when choosing a rear derailleur are:
The Length of the Cage
The Tooth Capacity
The Compatibility with Other Components
These, among others, are discussed in detail later on in the article. Let's dive right in.
Purchasing a Rear Derailleur: The Need to Knows
Before we dive in further, it is good to know that there are only three major brands that manufacture rear derailleurs: Shimano, SRAM, and Campagnolo. Our article is focused on these three.
Length of the Cage
Accommodation of your cycle chain slack is the first thing you should look at in a derailleur. The longer the chain the more slack it will create as it moves between the back chainrings to the front.
If your bike has a large ratio between the largest and smallest rear cassettes, like a difference of more than 15, your derailleur needs to be longer to accommodate these differences. The same is also true if your bike has multiple chainrings, maybe even a triple chainring.
Seems complicated, and it is, so it is better to follow a general criterion when it comes to cage sizes:
Road bikes usually have a double chainset and the shifting ranges don't need to be that high, so a shorter cage is preferable.
Mountain bikes rely on heavy shifting and usually come with triple chainsets, so they may require a longer cage.
To complicate matters further, each of the top manufacturers follow different naming conventions for the cage sizes:
Cage Sizes According To Brand
| | Short | Medium | Long |
| --- | --- | --- | --- |
| Shimano | SS | GS | SGS |
| SRAM | Short | Medium | WiFli/Edge |
| Campagnolo | Short | Medium | Triple |
➥ Upon, going through this guide, you'll be able to get to know more about the difference between a long cage and a short cage derailleurs
Funnily enough, since the long cage can support a wider range of movement, it can be easily used in all differential ranges of the chains and cassettes. But many cyclists agree that having a derailleur that compliments the drivetrain will see you get a snappier performance out of your shifts.
If you are still doubtful about what cage length to get, you can always consider calculating the capacity of your drivetrain, or "tooth capacity", of your bike to take a more educated approach to your purchase.
➥ If you're in a dilemma when it comes to calculating the capacity of the rear derailleur, then, have a look at our comprehensive guide on calculating rear derailleur capacity
We will see how to calculate that next.
The Capacity of the Drivetrain
Calculating the drivetrain capacity or tooth capacity of your bike is of the utmost importance when purchasing the perfect derailleur for your ride.
It is simple math really:
1. Determine the difference in the range of your chainrings
2. Determine the difference in the range of your rear cassette
(The values or range is usually engraved in the cassette or cover of the chainrings)
3. Add the two differences together to find the total differential.
Or just put use the following formula:
[Teeth on the Largest Chainring – Teeth on the Smallest Chainring] + [Teeth on the Largest Cassette – Teeth on the Smallest Cassette] = Required Tooth Capacity


Having determined the tooth capacity of your bike, you can now proceed to cross-check with the derailleur of your choice to determine the perfect size.
We have put together a small size chart to help you along the way:
Cage size
Brand
MTB: Max Cassette Size
Road: Max Cassette Size
MTB: Max capacity
Road: Max capacity
Shimano
Short Cage
SS
27
27
29
29
Medium Cage
GS
34
34
33
37
Long Cage
SGS
42
42
46
45
SRAM
Short Cage
Short
28
28
30
31
Medium Cage
Medium
36
32
37
37
Long Cage
WiFli/Edge
42
-
43
45
Campagnolo
Short Cage
Short
-
26
-
27
Medium Cage
Medium
-
29
-
36
Long Cage
Triple
-
29
-
39
Derailleur Cage Sizes Explained:
Compatibility with the System
Rear derailleurs follow some simple yet strict rules when it comes to compatibility. Follow these rules whenever possible to get the best performance out of your derailleur and to avoid any mishaps down the road.
Replacement
If you are looking for a replacement, it is better to go for a like-for-like change, unless you are looking for an upgraded model. This is because the existing compatibility of the shifters and the rear derailleur was already good, to begin with.
Shifter Type Compatibility
The cable pull ratios of mountain bikes and road bikes are different. So getting an MTB rear derailleur for a road shifter (and vice versa) will do more harm than good. You may notice improper lining-up of the cogs by the chain with every shift if the type of shifter is not compatible with the derailleur.
Speed Compatibility
The speed of the cassette gears can vary anything from 7 to 12. For best performance, and also to avoid any accidents, it is ideal that you use a derailleur that matches the speed given for the bike. So keep an eye out on the product description of the derailleur before making a purchase.
Brand Loyalty
It may sound like a joke at first but you must get a rear derailleur of the same brand as that of your drivetrain components. That's right, use Shimano mechs with Shimano components, SRAM with SRAM and Campagnolo with, obviously, a Campagnolo kit.
On the outside, rear mechs of different brands may look similar but they have different designs and architecture at a base level.
For example, SRAM has a 1:1 actuation ratio of the cables. Which means that the derailleur will move 1mm for every 1mm of cable pulled by the brand's shifter. On the other hand, you have Shimano, which has a 2:1 actuation ratio.
So pairing up an SRAM shifter with a Shimano rear derailleur may cause the chain to not move far enough to the next cassette while shifting and get stuck between them, and we don't need to tell you what happens to the drivetrain or the bike afterward.
On a rare occasion, you can cross-match different manufacturers' components, but shifter and derailleur brands must be kept the same.
Generation
Brands continually go back to their own drawing board to change and innovate their biking groupsets, making the components of different generations somewhat distinct from each other. This impacts compatibility.
So make sure both the brand and generation of the rear derailleur is the same as that of the shifter when making a purchase.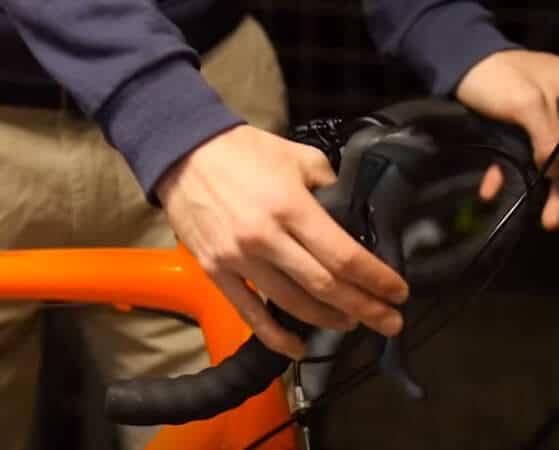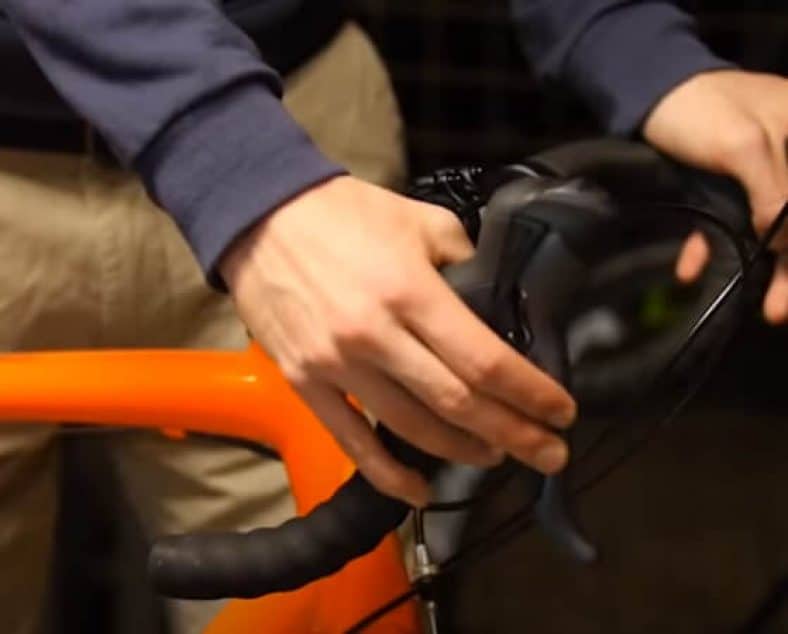 Other Factors to Consider
Clutch System
The clutch basically acts as a dampener for the chain. It is usually located on the center pivot of the derailleur.
Riding on rough ground, especially during mountain biking or trail riding, the bike will jump around or vibrate vigorously making the chains bounce, and even fall off. The clutch will keep the chain tauter on the derailleur for added security.
Most MTB derailleurs always come with a clutch system nowadays. It is optional for road biking, but it is a nice-to-have for certain situations.
How it Works:
Pricing
A few extra bucks will take you a long way when it comes to the quality of the rear derailleur. A few notable upgrades you may see are:
Build Material: Though the base build quality of the derailleur is still pretty good (can be anodized aluminum), a premium upgrade to that would be carbon fiber with strong titanium pivots. The longevity of the derailleur will also shoot up due to the presence of such high-quality components.
Weight: With the higher quality of material, the total weight of the mech can go down a bit. A lighter derailleur would make you see some improvements in your biking experience.
Adjustment and Repair
The rear derailleur is a complicated biking component of many parts and adjustment screws. If you are looking to adjust or repair your derailleur, you need to first know how it actually works.
Here is a small video that we think you might find helpful to get yourself started:
Of course, you could take your derailleur to the nearest repair shop if you find yourself in a bind.
Frequently Asked Questions
Q1. Do all bikes use rear derailleurs?
Ans.: A rear derailleur can be found on most bikes that use a gear shifting mechanism. Of course, there are some exceptions. For example, bikes with their own internal gear hubs. Electronic bikes usually have these internal hubs.
A rear derailleur can also be accompanied by a front derailleur. But a rear derailleur is enough for shifting gears as most bikes, especially MTBs, are moving away from the triple chainring system.
Q2. How will my performance be affected by a short or long cage derailleur?
Ans.: Short to medium cage derailleurs can be more commonly seen on road bikes, as they have a lower range of gears to go through and riding can be done with a smaller chain. Short cages can have a snappier gear change, but if the chain is longer or if the bike has a triple chainring setting, the short cages can produce a lot of slack.
Long cages, on the other hand, can accommodate a longer chain (a triple chain setting) and a wider range of gears. They are more commonly seen on mountain bikes, with their large gear ranges and where chain slack can prove to be dangerous as it may get caught on the rocks. On the downside though, the longer cage itself may get caught on objects if you are not careful.
Final Words
Choosing a bike derailleur is not rocket science, but it is not a walk in the park either, knowing how important it is to the bike's transmission system.
With the extensive guide that we have provided you with, we hope that you are now armed with better knowledge of the terminologies and the "what does what(s)" when it comes to derailleurs, and also hope it will ease your experience when buying one.
Happy Riding!