We have tested the Livall BH51T Smart Bike Helmet during our everyday commute to work for a while now and here is our review.
Our Verdict: Though not the sturdiest helmet on the market, it is sufficiently comfortable on the head with a strong enough build to withstand most events of crashes. Boasting to be the first smart bike helmet, the BH51T presents the general biker with some sophisticated but niche features to enhance their day-to-day riding experience.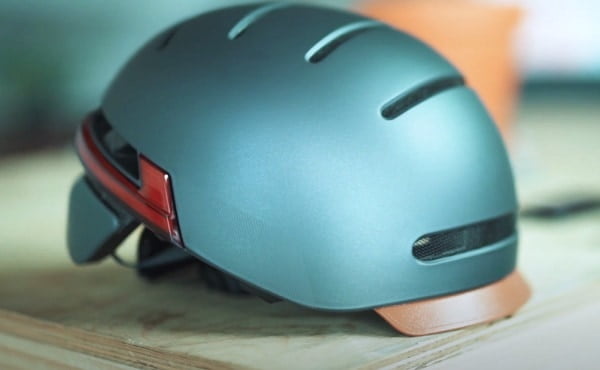 Livall BH51T Smart Bike Helmet Review
A smart and comfortable biking helmet for the commuter
Livall BH51T Smart Bike Helmet
Construction:

In-mold ABS Shell
High-Quality EPS Foam

Helmet Size: 57-61 cm
Weight: 310 g
Vents: 12
Water Resistance: IPX4
Directional and Warning LEDs on the back
Livall App

SOS alert
Riding analytics

Around 10 hours battery life
Certificates: EN1078 | CPS3 1203 | AS/NZS 2063
What we liked about this product:
Feels solid and comfortable on the head
Smart and remote functions:

Livall App
Loud and clear Speakerphone
LED Turn Signals
LED Warning Light

SOS alerts to a designated contact
IPX4 Water Resistant, rain won't be a bother
USB rechargeable with a portable battery pack
10-hour battery life
Looks stylish and high tech
Some cons:
Is a bit expensive
Air vents are not designed for racing or fast biking
Has a proprietary connector for charging
A Smart Helmet for the Smart Commuter
When you are out on the road and weaving through traffic, Livall looks to provide you with not only safety but also features to keep you focused on the traffic with its smart bike helmets.
The up and coming startup, Livall, has launched this smart helmet which has already become the bearer of multiple accolades:
Technical innovation award by IFA
Design Award 2018 by IF
Tech for a Better World by CES
Product of the Year by ISPO
The BH51T model is aimed at urban cycle commuters, packing many features to assist their day-to-day travels. Like the Livall App to track your commute, smart SOS alerts and bright LEDs on the back can be seen from far away.
Features that make the Livall bike helmet the smartest helmet around
Smart Light System
The first thing out of the box we see is the lighting. The BH51T has a 270 degree LED panel on the back of the helmet, featuring stunning lighting patterns that can be seen from quite a distance away, greatly contributing to safety.
Breaking it down further, the panel consists of LED warning lights and flashing LED signal lights. The signal lights can be controlled with the remote control that comes along in the package. These indicators are a game-changer when it comes to riding a bike, meaning that you won't have to use your hands anymore! Keeping your hands on both handles are obviously much safer than just one.
The warning lights have automatic sensors and will light up to bring you the attention of anything that comes near. The extra brake or warning lighting can go a long way if you are riding an electric bike, which tends to have low brake lights. More road visibility never hurts.
Modernize Cycling with the Livall App
The helmet comes with a companion mobile application, the Livall App, available for both iOS and Android.
Through this app, you can monitor your riding analytics like mileage, time, speed, and average speeds of your trips. Some of these features will of course require you to turn on your GPS.
The biggest feature Livall provides through its app is its SOS Alerts. Based on fall detection technology, the alert system will send your current GPS location to the pre-selected emergency contact in the event of a fall or an accident.
The helmet also features spoken navigation instructions by connecting itself to your devices and accessing Google Maps. Coupled with the helmet's 10-hour battery life, you can see yourself taking a long trip along with the cross country!
The helmet comes with a "lost and found" feature. If it goes too far away from the phone, which you usually always carry, the helmet will send a notification to your device.
Remotely Take Control
The Bling Remote Control also comes along the same package as the helmet. It attaches to the bike's handlebars and uses Bluetooth to link to the helmet and perform a variety of actions, namely turning on the left or right indicator signals.
You can also use the remote control to Play/Pause your music or even receive and hang-up calls, giving you a hands-free experience while you keep your focus on the road.
A Solid All-Round Construction
All of the smart features that the helmet provides is encapsulated under the solid frame of the helmet, which is both light and comfortable. Livall, naturally, takes into account the physical safety of its users by providing a high-quality in-molded ABS Shell with a high-quality EPS foam lining.
The speakers that the helmet provides are great, but nothing mind-blowing. But it is helpful that the speakers do not block surrounding or ambient noise, making sure that your awareness on the road doesn't take a hit (pun intended).
The shell also features a Master Control System to turn its features On/Off on the back Also includes an Adjustable Fit System to provide maximum comfort.
Good but not Perfect
Being the world's first smart bike helmet does come with its own set of limitations:
It is pricey. The smart, but not so sophisticated, features of the helmet will make your wallet take a hit.
The not so versatile outer shell. The outer shell of the helmet is made out of ABS plastic. Although it can take a hit in case of a crash, this material of the outer shell is usually reserved for helmets under the $100 price point for its brittleness. It will wear down faster than a polycarbonate.
Although it has ample vents, its design is more suitable for casual rides, trick bikes, or skateboarding, but not for racing. The design of the vents increases drag and limits you from reaching high speeds easily. So if you are looking to bike race or ride fast in your commute, this helmet is not it.
The charging cable that comes with the package is proprietary. So if you lose it, you will be hard-pressed to find a replacement.
Conclusion: The smart helmet for the modern commuter
The Livall BH51T helmet ticks all the boxes for all the reasons that you would get a helmet for, and much more. The helmet has a solid build with good airflow. The smart features, like the remote-controlled LED indicator lights and the SOS alert, do come in handy in a pinch and provide to make your commute go with so much more ease. Bear in mind that this is a slightly pricey helmet catered for a modern and niche user base.