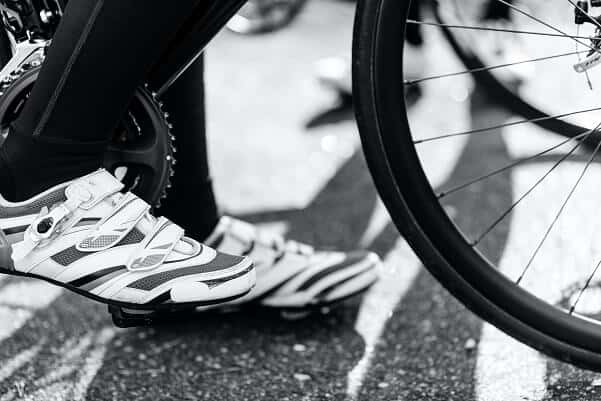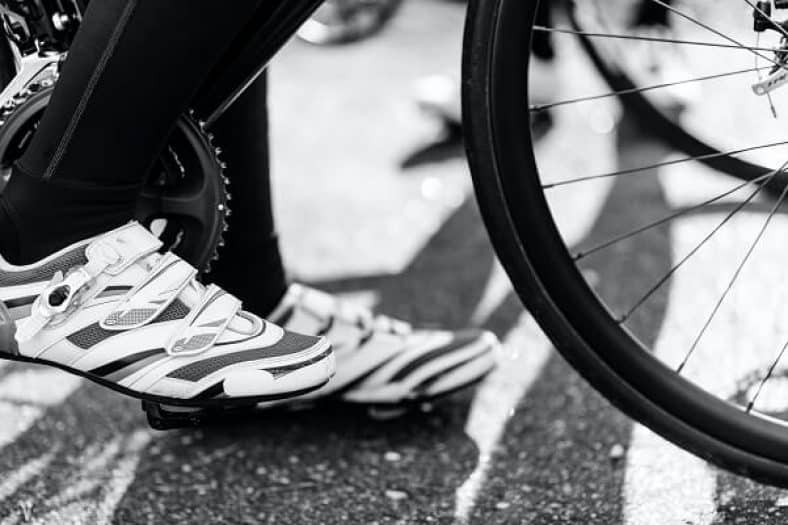 Wide feet will often leave you struggling to find a pair that you can use for whatever purpose you have in mind. This is especially true if you are a cyclist. With the scarcity of shoes that are wide and can be used for cycling, often you will end up with a bad fit. Cycling shoes are traditionally narrow, and play a key role in your performance as "more" pedal contact will allow more efficient power transfer. So if you are using your running shoes or shoes that you usually use for other activities just because of narrow feet while biking, it is time for you to make the switch. Any shoe from the road range of products that are designed specifically for wider feet can serve you well, but we would recommend the "wide version" of Lake CX237. The Wide version of Lake CX237 offers 15mm additional width at the ball of a rider's foot.
This additional width is certainly welcome, as brands tend to go for the "High-Volume" fit. With an outsole that is using carbon fiber, this wide cycling shoe is stiff enough for efficient power transfer from the pedals. Thanks to their compatibility with cleat systems that use 3-bolts, these shoes are perfectly designed for road biking. With mesh linings and grained-leather being used for the uppermost layer, CX237 will keep your wide feet well-ventilated and cozy. The closure system is important if you are using cycling shoes that are particularly wide, like CX237. The push/pull Twin Boa format has been integrated with lace guides that are releasable. This is crucial for you to get a customized fit and take advantage of the fast tightening and release. You can put them on and take them off in a flash. The cleat pattern is designed with 3 holes so that you can attach an extended range of shoes developed for road biking. To finish it off, Lake has used leather as a lining so that the shoe feels cozy on your feet. This also limits the tendency of the shoe to make unnatural movements with each upstroke of the pedal. for the lining of the heel. It does a great job restricting the movement of the shoe while pedaling. Comfort and convenience are matched by efficiency here.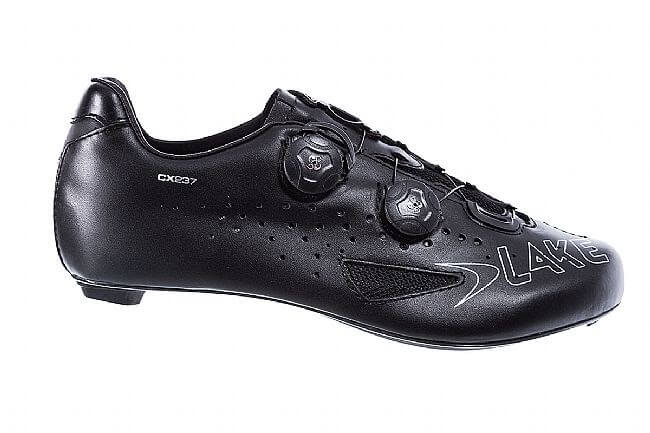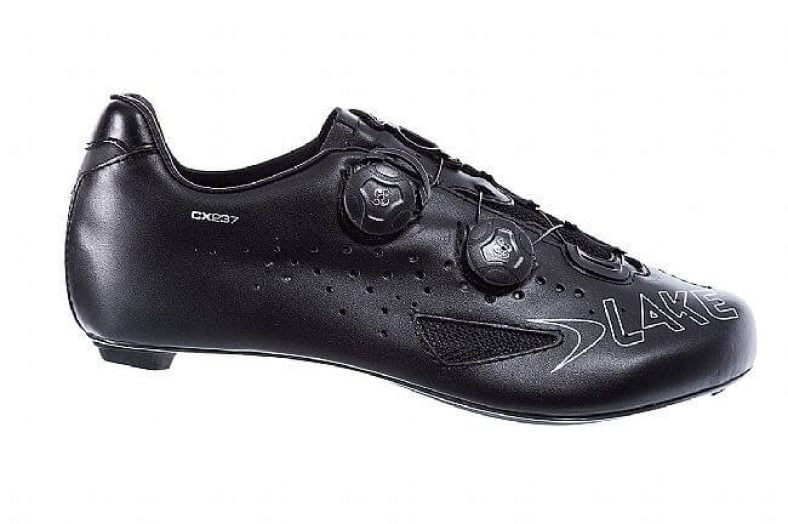 Credit: Bike Tires Direct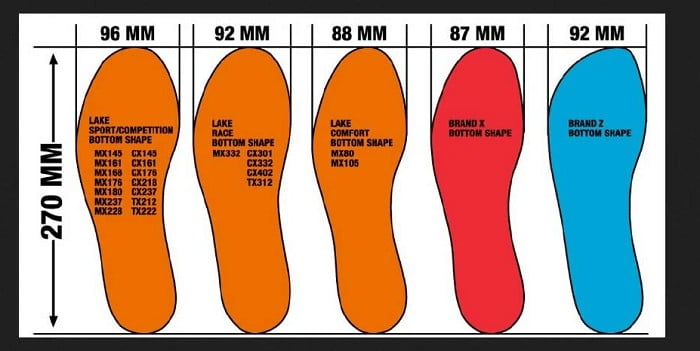 Credit: Weight Weenies
Installation of cleats on a wide cycling shoe's outsole
When it comes to renowned manufacturers, Shimano stands at the top of the food chain, they can offer you some of the best wide cycling shoes especially for models from the Road Competition level. The design of the standard versions are ideal for wide feet, but you can even go for their wider versions.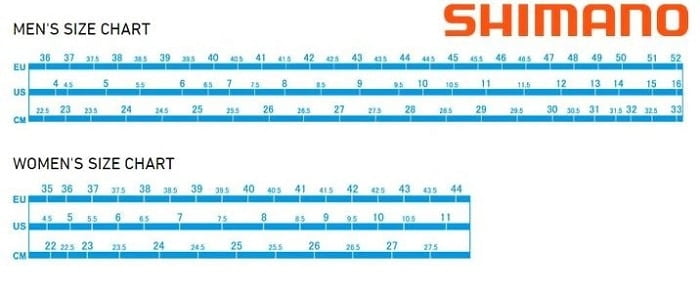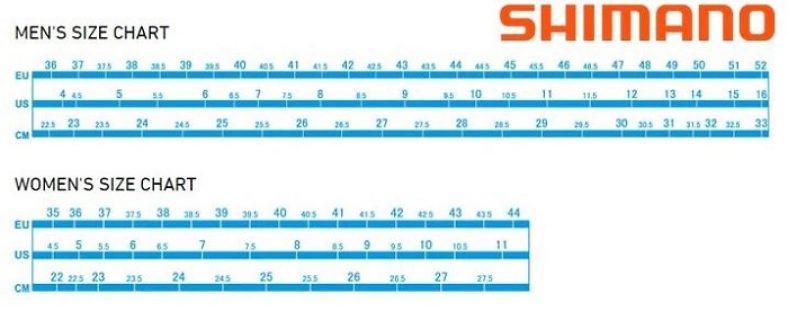 SIDI offers the MEGA range if you are a cyclist with wide feet. Characterized by a ball width of 4mm, the cup for the heel is wider here too. The instep is higher on the extra shoe volume. On the sizing chart below, you can catch a glance of how SIDI cycling shoes vary in terms of width.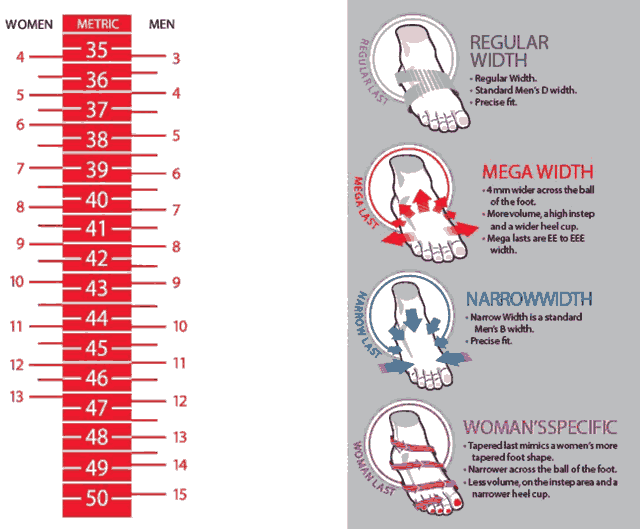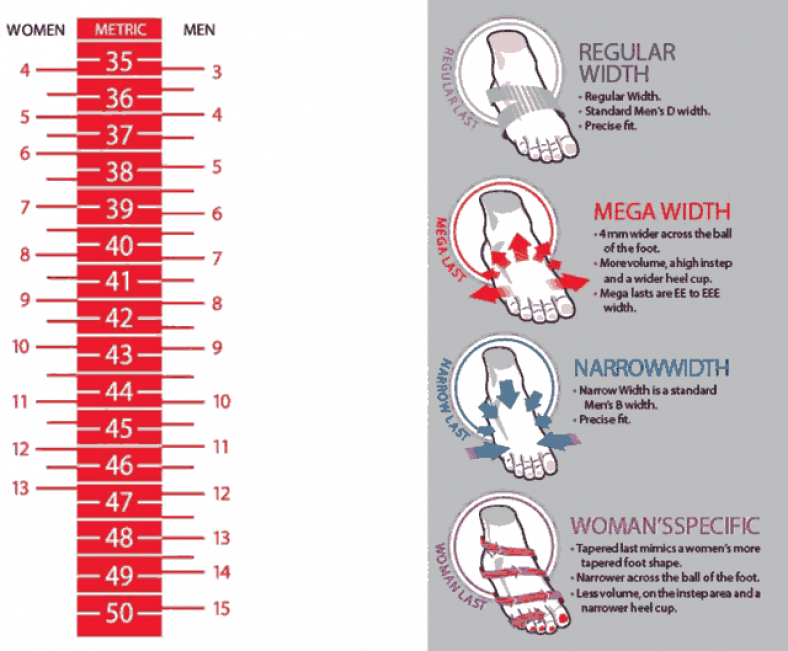 This Fit Matrix from shoe manufacturer Lake can help you understand how their cycling shoes differ in their design for feet of variable shapes and sizes. It is always better to try out a shoe in-person before purchase.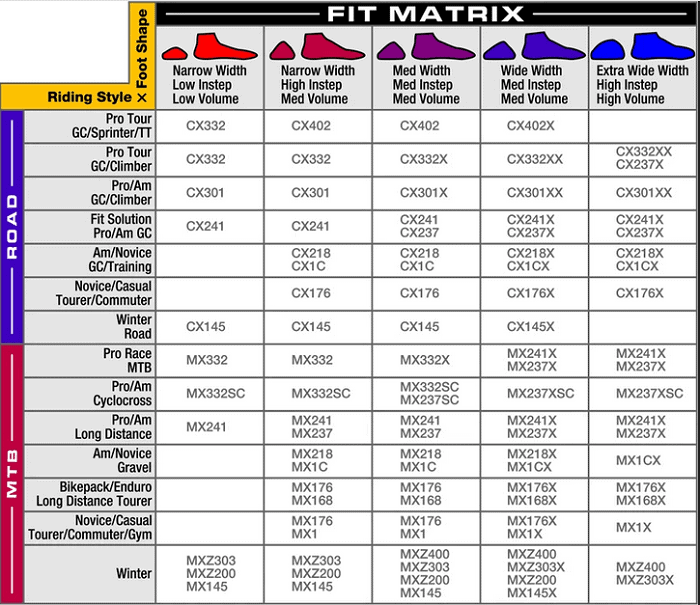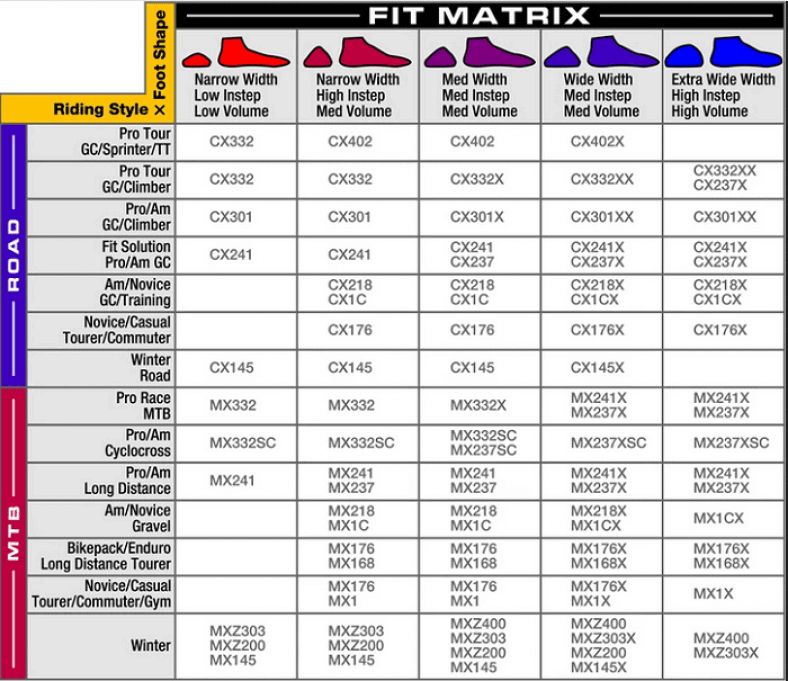 Giro has produced several 'high volume' / HV models that can cater to D-EE for width. An example would be another road bike shoe – Empire HV.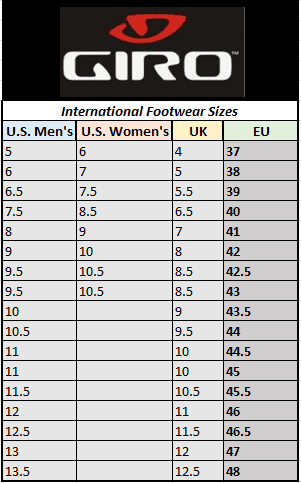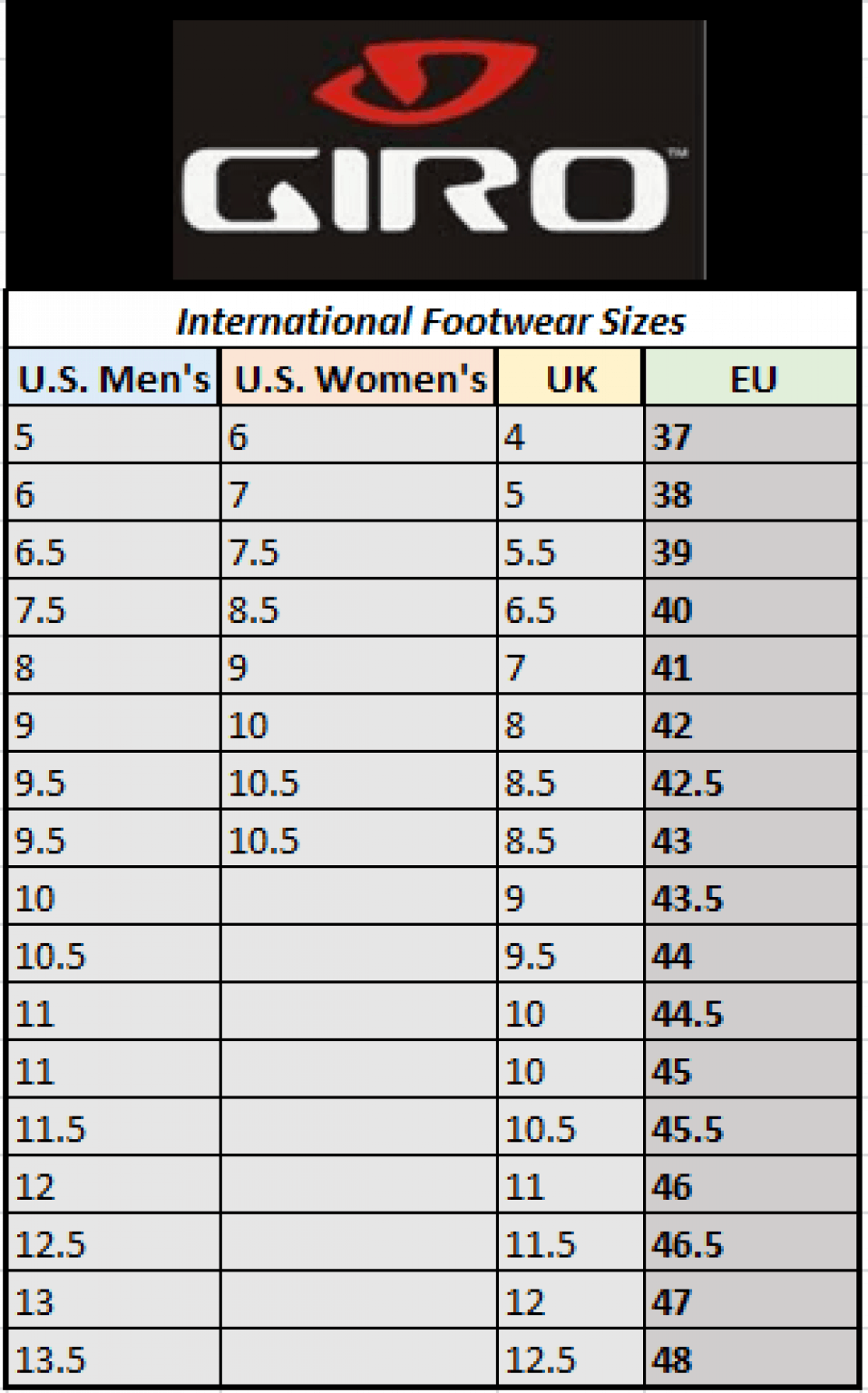 BONT recommends adding 1mm to get the most appropriate foot width. By designing wider shoes, the manufacturer also focuses on the forefoot. Their concepts are brought to life by their "High-Volume" shoes.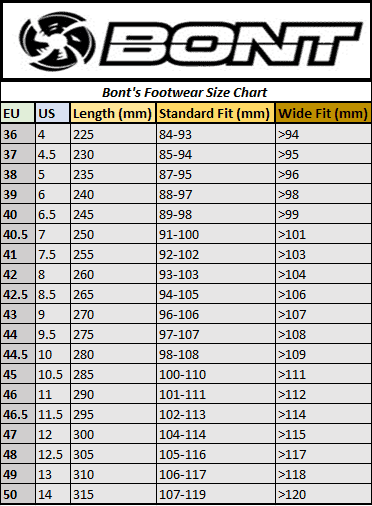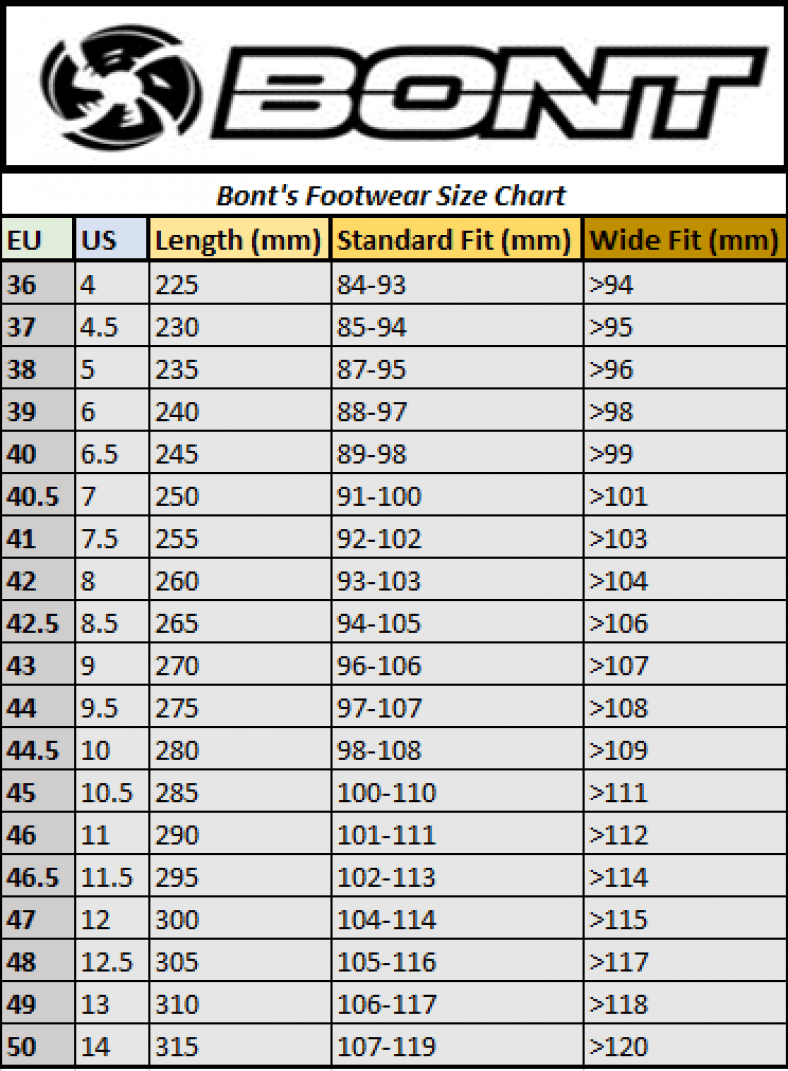 Products from Fizik's all-around road range are wider. These shoes are designed to perform at the performance level, thanks to the additional volume fit. There is more forefoot room around the ball and the metatarsals.


On a human foot, the part that is the widest can be found towards the front, where the balls of the foot are found. Even with splayed toes, the front end is the widest. This is important because here the widest part is right in the front. This area is where contact is made between the foot and pedal and where pressure is exerted to power the pedals.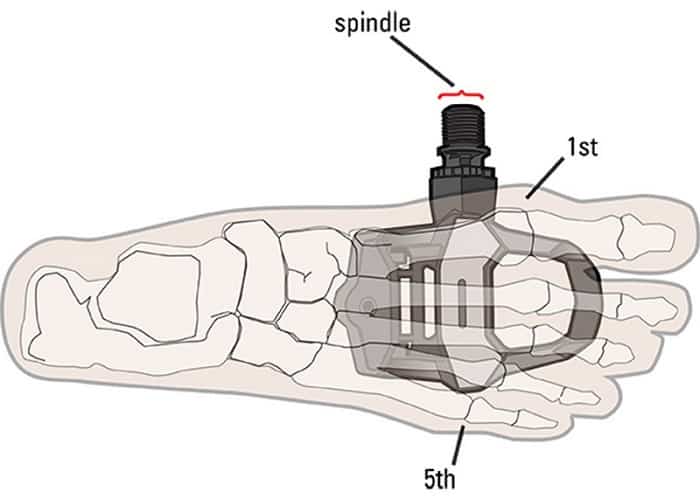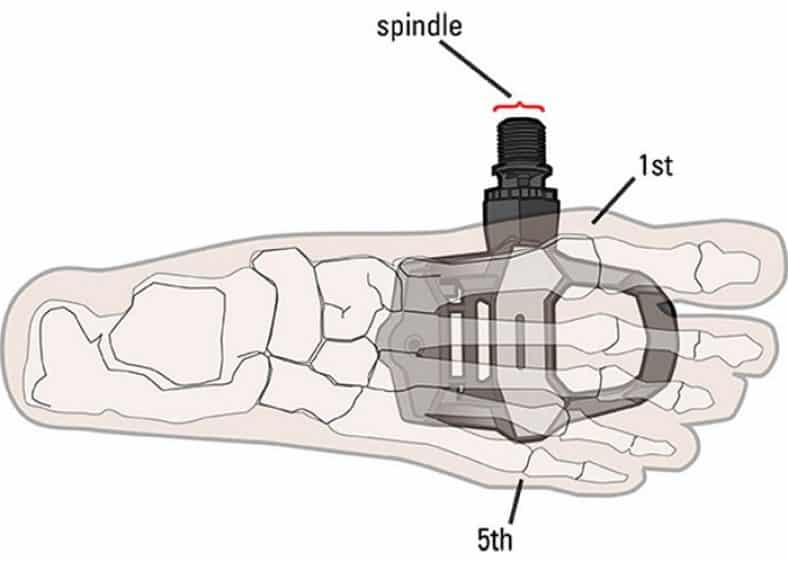 When you buy a pair of shoes, wear them and make a cycling motion. If you feel any untoward pressure in this region, you have the wrong pair. There should be absolutely no space on the sides. A sideward movement of the feet can lead to injury.
Things to consider when buying cycling shoes for wide feet:
Men's vs Women's cycling shoes: Usually the feet of women cyclists have an elevated arch, a heel that is narrow – with the first shoe being more shallow. The width of the ball and instep circumference is smaller as well. Male feet have a longer length for both the ankle and instep. All these anatomical differences should be considered if you are buying gender-specific cycling shoes – as there are several models available today that are developed to fit the architecture of a female foot.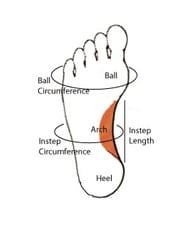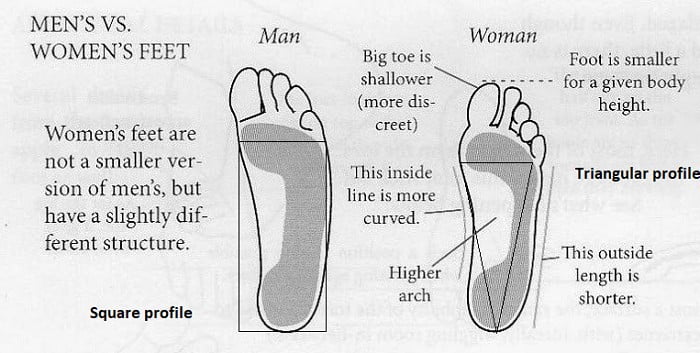 Cleat compatibility: Cleats are designed to be used for specific bikes and pedals. Cleats are compatible with 2-bolt or 3-bolt mounts, and due to their distinctive design, you cannot swap between them at will. Information about cleat compatibility can be found in the description of the product. Some shoes come as a combo of both the shoes and pedals so that you don't have to struggle with cleat compatibility issues.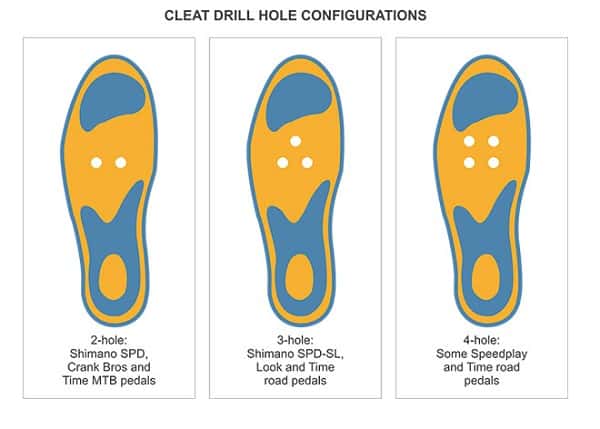 Credit: World of Wheels
Efficiency: Ideally, stiff soles are perfect to keep your wider feet comfortable. They also allow a more efficient transfer of power from the pedals by keeping you balanced. Muscles such as the hamstring and the quads can distribute stress better with sturdy soles. It will therefore take longer for fatigue to set in, given the circumstances.


Ventilation: Breathable fabric is a must for cycling shoes. It ensures a better flow of air and will keep your feet from sweating – something that is quite common while cycling. Bicycle shoes usually have small holes on their upper section, while at the front end there as well. They are great for riding in summer.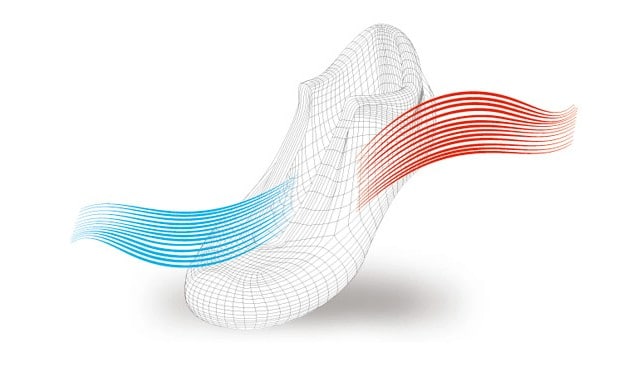 Size: The perfect shoe for your wide feet should fit well and not leave you uncomfortable. Therefore smaller sizes are more likely to leave you with sore toes/feet. Going above the correct size will make your feet more susceptible to slippage. This is why size charts are so important. Keep in mind that such charts are modified in regards to the region where the shoes are being sold. Thus try to settle for the correct size for your feet even if your feet are wide.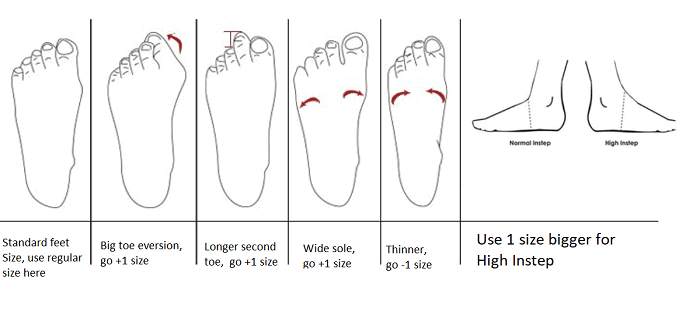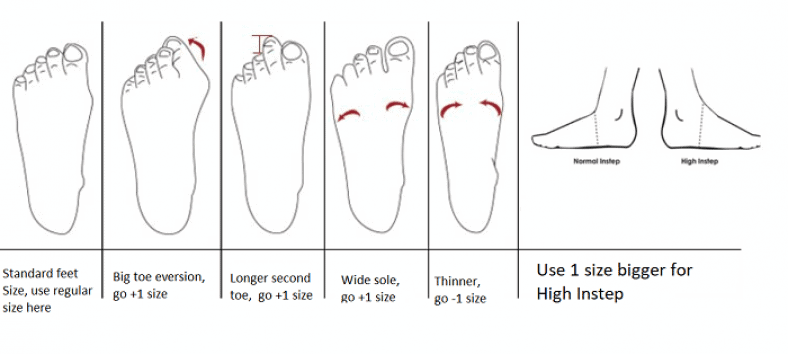 Upper Material: Manufacturers use materials with distinctive properties on a cycling shoe's upper portion. The choice also depends on the shoe's functionality and breathability. The choice is between fibers that are produced naturally or synthetic ones. The former is durable while you will feel very light on shoes that have used synthetic fibers.
Credit: Daraz
Footwear sole: Soles on your wide cycling shoe will affect your cycling experience. With the option to go stiff too, mountain biking requires shoes with more sole flexibility. On the other hand, soles used for mountain bikes are designed to allow you to ride and walk on these shoes.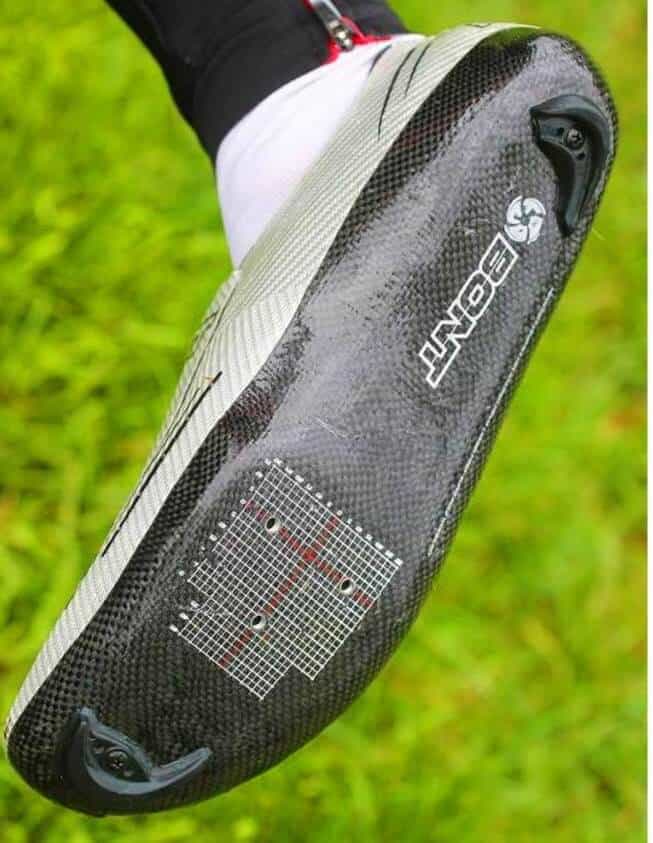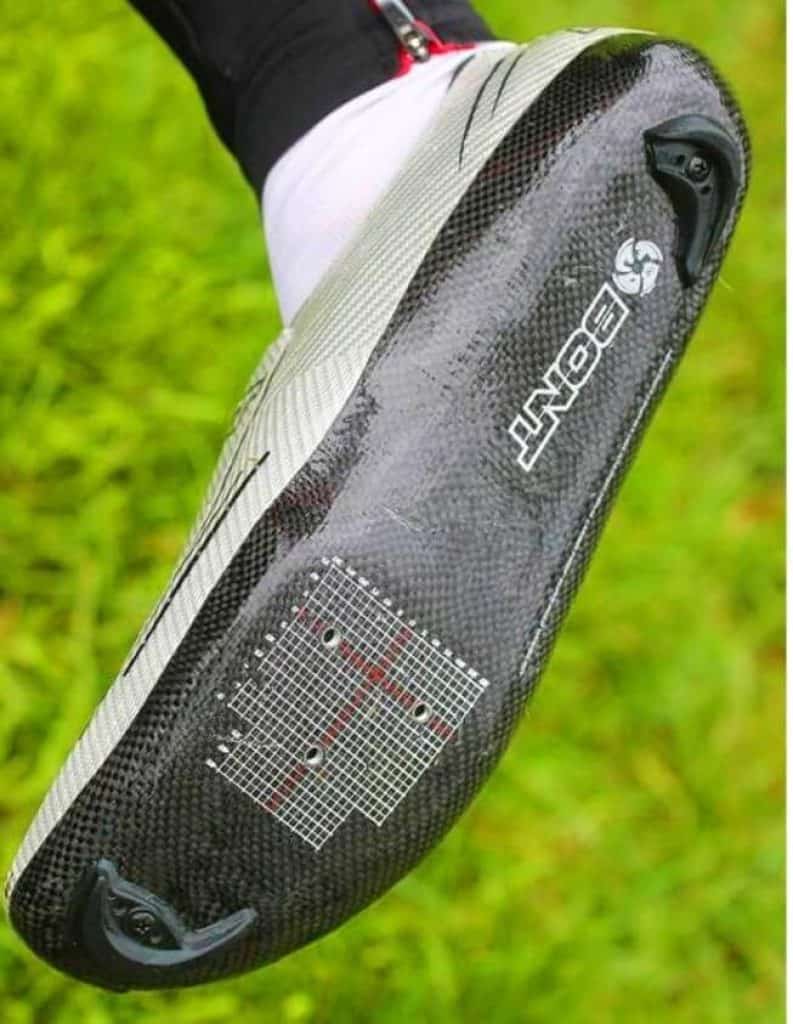 Credit: Road.cc
Arch Support: The arch of your feet should have sufficient and appropriate support so that even if you have wider feet, there is less chance of you suffering from foot pain. This is why cycling shoes are designed with insoles, as they both balance and cushion any pressure exerted on the arch of your wide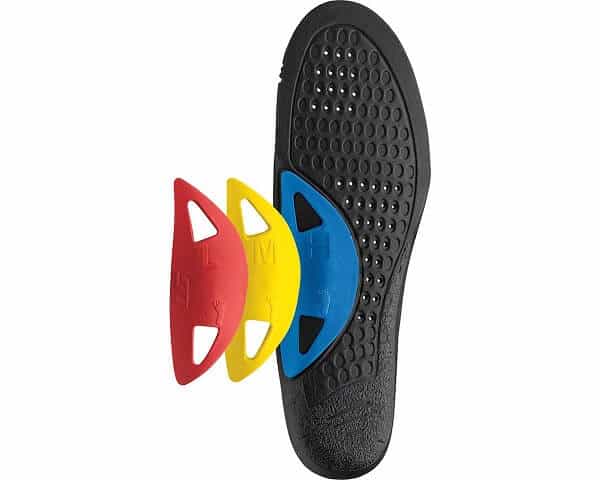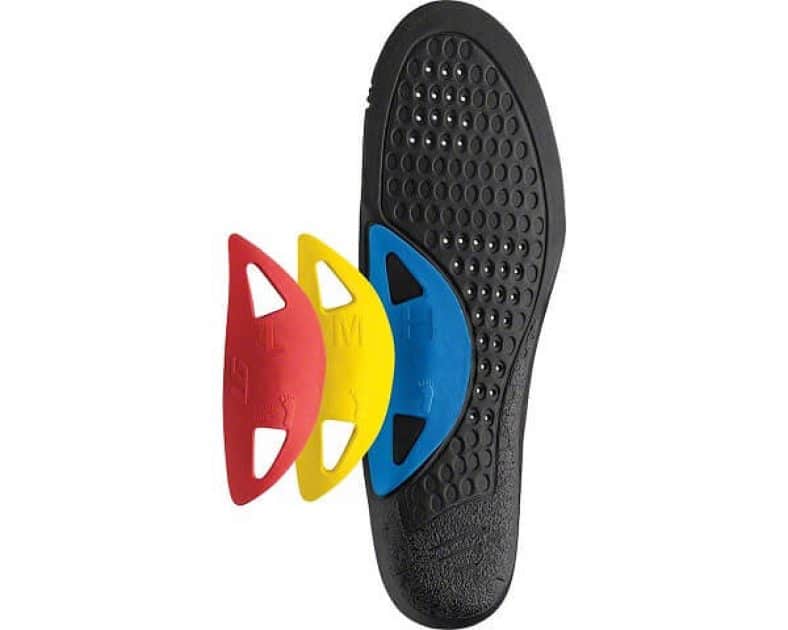 Credit: AMain Cycling
Closure: The closure system that is being used by your cycling shoe will affect how the shoe will affect your overall performance. For example, triathlon shoes use Velcro straps that can be adjusted and removed with ease. The closure systems are varying on different models because manufacturers want to provide a shoe that offers you the best support for your wide feet and should fit you perfectly too. Some models are equipped with wired laces in addition to dials that can be tension adjusted. These are perfect for wider feet. Ratcheting buckles are another option for closure that is used by some shoes.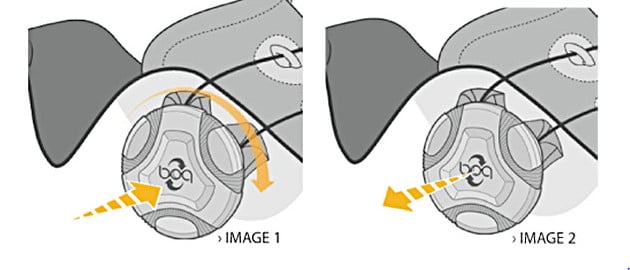 Credits: Gaerne
Heel cups: Heel-cup that is found within a shoe is responsible for the robustness often structure of your cycling shoe. With your feet locked in an optimum riding position, any risk of slippage is minimized as the heel-cups lightly brush the Achilles tendon. With the option of variable sizes and shapes – their main objective is to improve your performance and comfort level.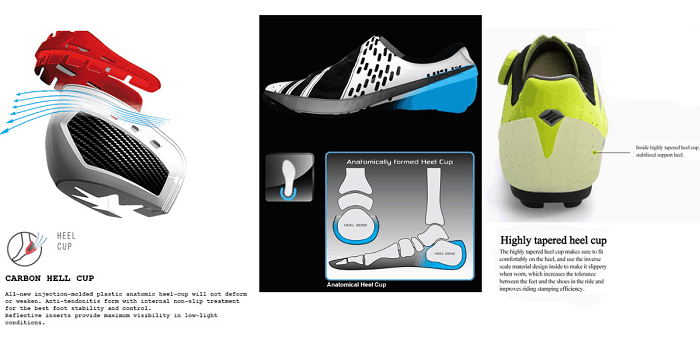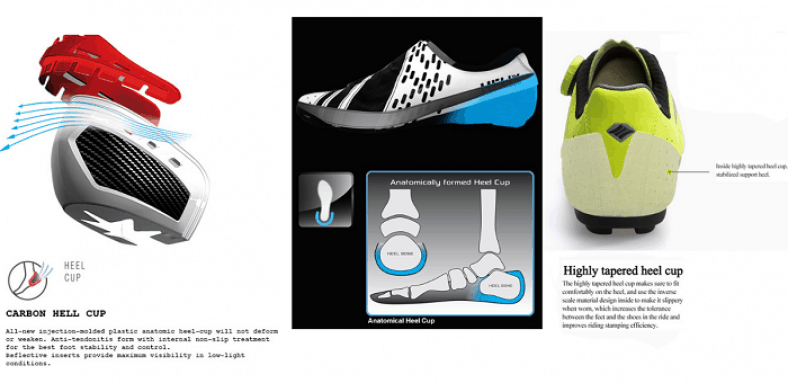 Toe cap: Shoes that are used for mountain biking often come with steel toe-caps so that your big toe is protected from debris, rocks, roots of trees, etc. A perfect shield that protects your toes from any sort of impact.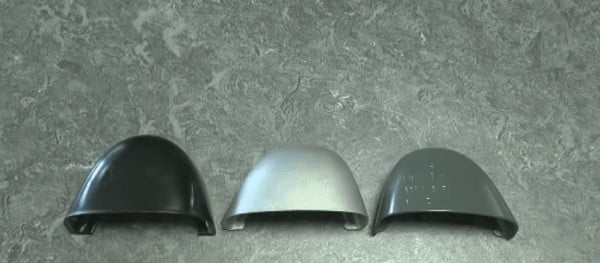 Footbeds: This is the sole that is used inside a cycling shoe that offers variable levels of support to the arch of your foot. Such designs will make sure you can pedal with sufficient power while being comfortable. The risk of developing soreness is minimized too.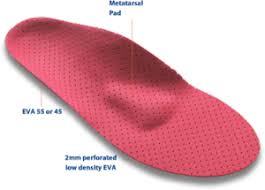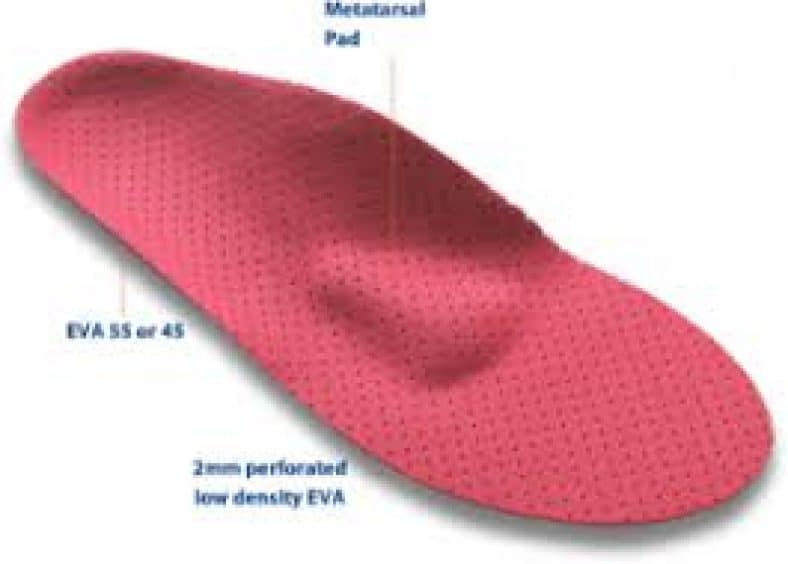 Reflectivity: Cycling shoes are often designed with a reflective material so that they are visible in any condition. Having a pair of cycling shoes that are bright in color and use reflective materials will make others aware of your presence while riding at night.
Frequently Asked Questions
Q1. How tight should cycling shoes be?
Ans.: Cycling shoes should fit tight and close on the feet of riders, but you should be careful so that you do not put your instep under any additional pressure. The fit should also allow you to "wiggle" your big toe so that its movement is not restricted, along with no tweaks or nips.
Cycling shoes are designed to focus more on forefoot stability so that you can generate more power from the pedals when needed. They do not stretch too much even after extended use, which is an advantage. From the word go cycling shoes can be very comfortable and fit your feet in such a way that the shoe does not compress them. If you can feel the toe cap inside the shoe with your feet, it probably means that the shoes you have on are too small for your sizing and you should go for a larger size. This is also true for shoes that you use for indoor cycling too. The best thing to do would be to put them on before purchase.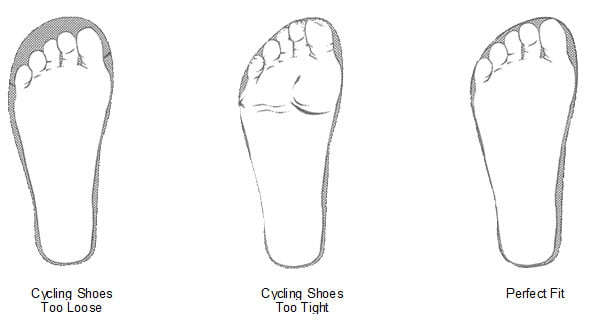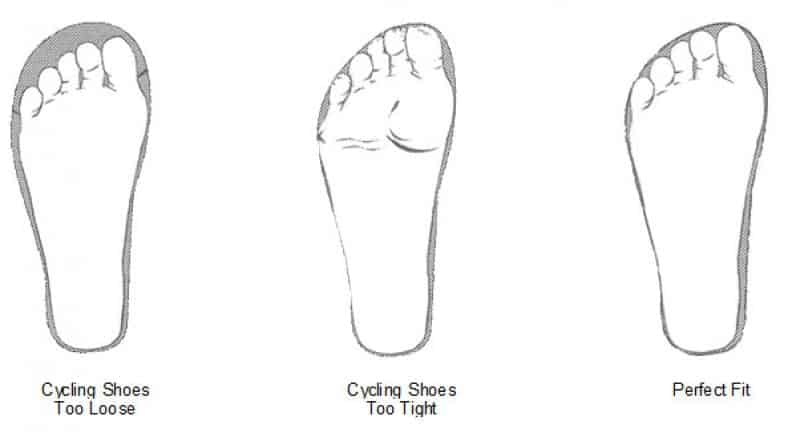 Q2. Should your toes touch the end of shoes?
Ans.: Shoes that have been designed for cycling use a different process to determine their length. This process is distinctive to shoes that are used daily or for running. Cycling does not involve any rolling movement that we can usually see during running or walking, and therefore no surplus space is required at the shoe's front. If the length of a shoe is above the average size, it is difficult to mount the cleats properly – which would eventually bring down pedaling efficiency. The only part of the front end of a cycling shoe that requires some space is ahead of the big toe. This is why the length of the insole is larger than the actual length of the foot in cycling shoes.
➥ Read our guide on this topic: How Much Toe Room do You Need in Cycling Shoes.
The formula mentioned below can be used to get the insole length.
Insole length = Length of the foot + Space ( 0.5 cm to 1 cm)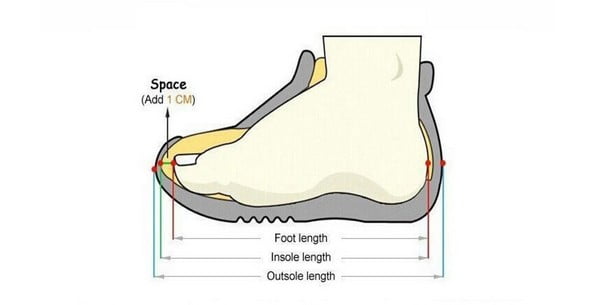 Q3. How do I know that my cycling shoes fit me correctly?
Ans.: A properly fitting cycling shoe should be "comfortably snug", and.
The cup of your foot's heel should be accommodated in such a way that the fit is snug. This will ensure that throughout the entire rotation of the pedal, the heel is locked in place.
As the laces are stepped or when you are buckling up, the instep is subjected to constant pressure.
On the shoe's front end, there should be some toe room.
The forefoot should be held stable, and there should be no pinching.
The material gaps or folds should be compact.
The ball of your foot should be placed at the widest portion of the shoe so that you can position the cleat properly.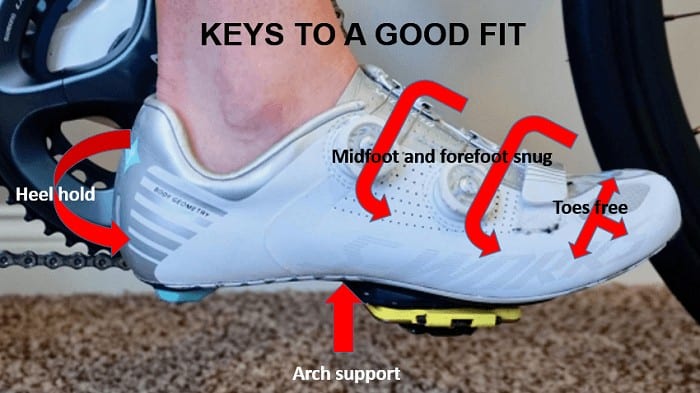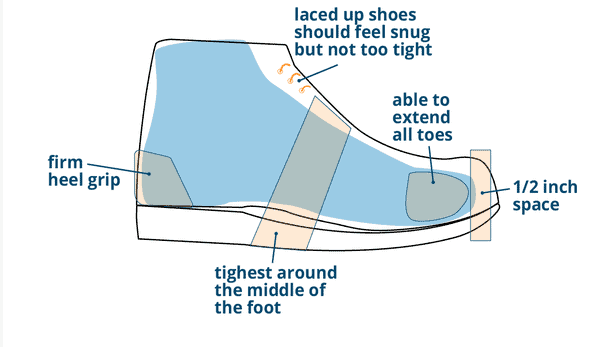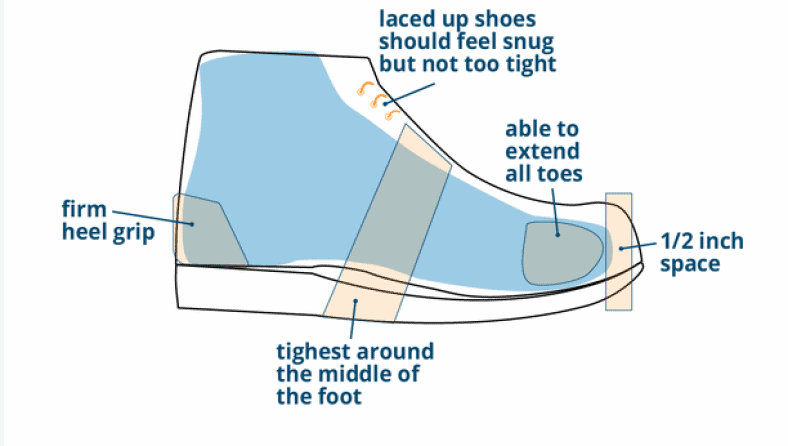 Credit: blitzresults.com
Q4. How do you break in new walking shoes?
Ans.: When we talk about 'breaking in' a pair of shoes, we are referring to wearing them for a long time so that they fashion the shape of your feet. The material used to make the shoes will become softer in the due process so that there is nothing uncomfortable rubbing your feet.
Breaking in Leather Boots vs Fabric Boots: Heavier boots will require more time to break in and vice versa. This is because leather is naturally more sturdy than the other materials used. If you want to make the best use of your boot, you cannot skip the breaking in process, which may take even a month. The other sensible option would be to go for lightweight fabric boots, as they will need less time to mold to your feet shape.
It is useless if your shoe fit is bad: With a pair of bad fitting shoes, no duration of breaking the shoes in will help. Check if the boots feel tight or uncomfortable or are pinching your feet initially, as it would be ideal if you can switch these shoes for another pair at the very beginning.
Use them inside your house: It is a good idea to wear walking shoes for a minimum of two days before using them for activities such as hiking. After 48 hours, you will discover the shoes easing up on your feet. This time duration is sufficient enough to indicate a bad fit, and manufacturers usually offer return policies on such shoes if they have not been used outdoors.
Take the shoes for " test walk": Around this time you can use your walking shoes out for a "test walk". Keep them short and try to stay on flat ground to get a feel of the shoes. Ensure proper fit by lacing up properly. If your walking shoes are still keeping your feet comfortable, look to test the shoes on terrains of increasing difficulty. Going uphill and downhill should be helpful too.
Use the shoes longer: At this point, you should spend longer in your walking shoes. Try adding some weight to replicate hiking conditions and compare comfort level.
Try out the sole's flexibility: Soles that remind stiff all-throughout the breaking in period can be flexed manually so that both the footbed and sole become softer. Stiff soles are not particularly helpful for walking. Take care not to flex the sole too much. Another innovative way to approach this would be to perform squats with the shoes on.
Q5. Are Wide cycling shoes and High-Volume cycling shoes the same?
Ans: Wide cycling shoes have additional room in the area for the toe box, which is better suited for cyclists with wide feet. In contrast, "High-volume" shoes use more material on their upper surface so that there is more room available to accommodate wider feet. Any spill-over will not be comfortable, and this results in a shorter service lifespan.
So with the choice to get either a wide shoe or a high volume shoe – the ideal choice would be the wider ones.
Q6. How to measure the size of your feet?
Ans: If you belong to the group of cyclists who have above normal feet width, you should prioritize measuring your feet correctly. This can be done by standing barefoot on a piece of paper, which needs to be followed up by tracing the outline of both the frets separately. Finally, a measuring scale will help you get the distance between your longest toe and heel. You will also need to get measurements for the part of the toe box that is the widest.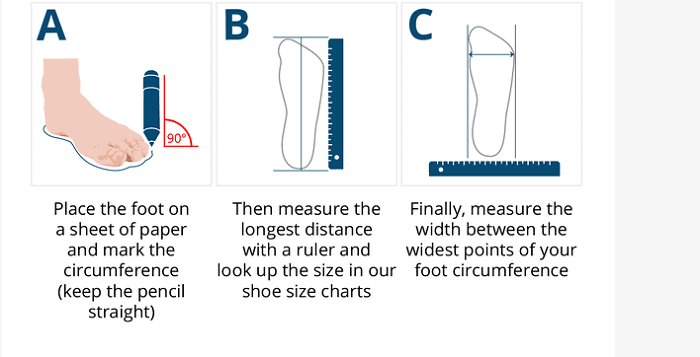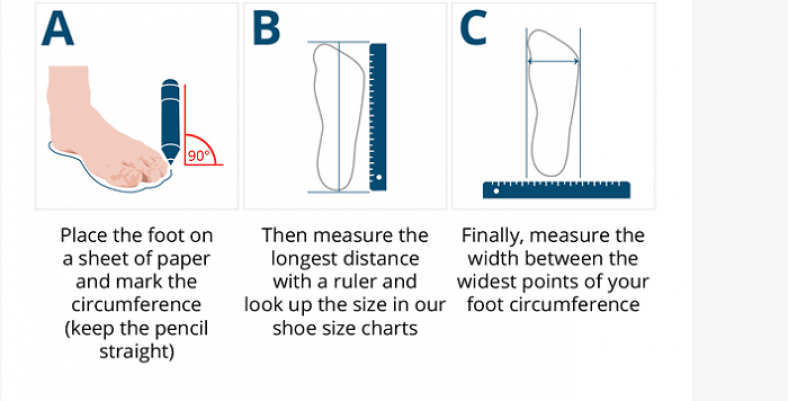 Conclusion
You can see how important fit and sizing is when it comes to cycling shoes. Try to get a snug fit, even if it means you have to go below your normal size by half- a-size. Doing so will allow you to get a better feel of the pedals, the shoes, and you can avoid sliding your feet inside the shoes. Look out for the different sizing for shoes made in the United States and Europe since they use different scales. If you are a cyclist who has feet that are wider than usual, you can go for some of the brands we have mentioned in this article; the best choice however would be Lake CX237.