Last updated on June 23rd, 2018
ApexBikes is a renowned blog on bicycle and gears. From the start of its journey, it is creating helpful content for the cyclists and bicycle industry.
Here are our some of the experts who work for ApexBikes.com
Cassidy Bigby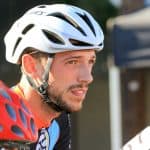 My name is Cassidy Bigsby. I've been racing most my life. In my childhood, it was go-karts across the Midwest. In high school, I fell in love with cross country and track. My passion for endurance sports continued through college where I competed for Boise State University. While attending school I picked up a part-time job as a bike delivery rider. An interest in two-wheels quickly grew.
After graduating with an English Teaching degree in 2012, I moved to Eugene, Oregon – a hotspot for handmade bicycles and components. It didn't take long to jump into group rides and racing. Bicycles have been my life ever since, whether it's riding or tinkering. The physical test and high-speed competition have won me over and I see no turning back.
---
Adams Creed

Adams Creed is a full-time writer, with magnificent skills in content writing, S.E.O, and creative writing.
His experience over the years with the bicycle is huge. This has made him a bicycle observer and he has utilized his experience to write so many fascinated articles on bicycles.
Creed got a degree in Business Administration at American Sentinel University. Birmingham. Punctuality and honesty are his watchwords.
Creed loves playing video games at his leisure time.
---
Dion Lewis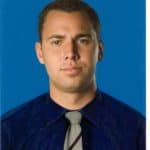 Dion is an experienced freelance writer who helps customers develop high-quality content for their websites, blogs, and marketing materials. He is certified in inbound marketing and has a background in psychology. He uses his expertise to help customers carefully craft pieces that reach their target buyer personas. This allows them to drive traffic to their websites and convert their visitors into leads and their leads into customers.
Dion has extensive experience working with keywords and on-page search engine optimization. This helps improve His clients' sites visibility for search engines and for their prospective customers. He has a proven track record of helping clients develop their content and accomplish the results they seek.
---
Jackie Paisal
I am a San Francisco-based creative writer, dental hygienist and yoga teacher. Writing is where I allow my creative side to flow. My published articles include health & wellness, yoga, meditation, and dentistry.
---
Vivian
Vivian is a coffee addict by day and article writer by night. In her free time, she enjoys reading, going camping and riding her bike.
Vivian discovered her love for writing during college while writing papers and short stories.
For the past year, she's been working as a freelance writer for several blogs including this one.
Her passion is to write informative and engaging articles that will teach you something while keeping you interested.
Her goal is to one day become a creative writer and produce work that will keep readers entertained for years.
A Venture of SOFTEKO
(A digital media company)
---
Contact here for any help, feedback or criticism: admin@apexbikes.com
(Visited 425 times, 1 visits today)