Finding the right set of wheels is often a tough decision. Even if you've made up your mind, the pricing might not fit your taste. There are a lot of options to choose from, and they may not fit in your budget. Here we listed bike wheels which you can get under $500. We presented the best among 100 products and explained the features as well as weaknesses that could trigger your interest. We are sure you will find the reviews very helpful and assist in choosing the best product among these.
After long hours of research and analysis, we are able to present you with ten road bike wheelsets that are affordable and are very high quality. All wheelsets have their own features and characteristics and some do have few common weaknesses. After going through some extensive research on these wheelsets, we found that Superteam Carbon Fiber Road Bike Wheels are better than any other wheelsets in terms of features. We entitled this as "Overall Best Choice".
The following table lists our chosen best bike wheels for your roadies under 500:
10 best road bike wheels you can buy today under 500
We have presented 10 best road bike wheels under 500 in this article. Down below we showed a comparison table in order to get a quick overview especially for those who do not have time to read the whole article. We highly recommend you read the whole article patiently or come back later in your spare time so that you can get a better understanding of the products. We do not want the buyers to make a bad choice in making a decision.
Wheel
Preview
Weight per pair
Width of rim
Depth of rim
Tire type
Rim material
Freehub/Freewheel
Superteam Carbon Fiber Road Bike Clincher Wheelset

1565g±30g
23mm
50mm
Clincher
Carbon
Freehub
DT-Swiss-PR1600-Spline-Wheel

1572 g
23 mm
23 mm
Clincher
Aluminum
Freehub
Mavic-Ksyrium-UST-WTS-Wheel

1690 grams (WST), 1520 grams(Elite)
19mm [WST]
17mm [Elite]
[WST]- 25mm
[Elight]-(front 22mm, rear 25mm)
Tubeless
Maxtal
alloy
Freehub
DT-Swiss Adult HR Spline Running Wheel

1806 g
24mm
25mm
Clincher
Aluminium
Freewheel
Superteam 38/50/60/88mm Carbon Wheelset

(38mm rim depth): 1565g±20g
23 mm
38/50/88 mm
Clincher
Carbon
Freehub
Superteam Basalt Braking Surface Carbon Road Clincher Wheelset

1540g±30g
23 mm
38 mm
Clincher
Carbon
Freehub
Aeromax Alloy Wheelset Road Bike Wheels

2031 g
13.7mm
29.3mm
Clincher, Tubular
Alloy
Freehub
Queen Bike Carbon Fiber Road Bike Wheelset

1565g±30g
23 mm
50mm
Clincher
Carbon
Freehub
Mavic AKSIUM wheelset

1840 grams
17 mm
21mm
Clincher
Aluminum
Freewheel
SunRise Bike Carbon Fiber Clincher Wheels

1540g±30
23 m
50 mm
Clincher
Carbon
Freehub
[1] Superteam Carbon Fiber Wheelset: Light, shiny with high braking performance wheelset | Overall Best Choice
This Carbon fiber bike wheel from Supersteam is positioned in the top 10 in the bike wheel market for a very long time. The quality is superb and long-lasting and you can even choose any specific color of wheels. They are super light, comfortable, provide smoother rides, and can go above 17 mph. 
Supersteam aims at being a well-known and trusted cycling brand. If you are looking for a carbon wheel at a cheaper price and better quality then look no further because Supersteam provides wheels which are in one word- absolute perfection. The installation process is easy and flawless and you can even do that at home. The hub freewheel spins perfectly and can be mounted on to the bike without a hitch.  Some people may find loud hubs annoying but you will get used to it. They are certainly very durable and definitely an improvement over the stock aluminum wheels.
Superteam Carbon Fiber Road Bike Wheelset
[2] DT Swiss Unisex Aluminium Clincher wheelsets:
Stylish, Lightweight Wheelsets
DT Swiss is a bike manufacturing company from Switzerland and develops, produces high-quality bicycle components. Swiss engineering and innovation have led the company from a simple spoken manufacturer to the world's leading supplier of spokes, rims, hubs, wheels, and more. Over the years, DT Swiss has produced several superb wheels, so it's very nice to see a wheelset get just as good treatment at the cheaper rate. You can get 350 hubs with a little less weight complexity, which promises to achieve the same efficiency as with other options. These are also a great set of wheels for training and racing.
DT Swiss Unisex's Front & Rear Aluminium Clincher wheelsets
[3] Mavic Ksyrium UST WTS Wheel:
Puncture-proof, user-friendly, lightweight wheels for road cycling.
Mavic Ksyrium UST WTS wheels have a good reputation for reliability, quality, and service as one of the most common upgrade wheelsets. Their rims and tires have shown outstanding performance as well as easy installation and removal of parts for servicing. The tubeless structure allows less tire pressure and more comfortability to the user with more traction. Since there is no inner tube the friction associated with the setup is removed thus providing less rolling resistance and higher acceleration. The wider rim provides a better grip in the corners, comfortability, and better integration of the tire and rim.  The Elite version is slightly heavier than the UST Pro version and certainly attracts new generation cyclists.
We highly recommend Mavic UST tires as they are reliable, have low rolling resistance and increased puncture resistance. You can ride with confidence and push your boundary limit. If you are looking for an upgrade then these wheels will certainly be the best for you. If you want to buy the Elite version of this product, then click here.
[4] DT Swiss Unisex G1800 Spline:
High-performance wheels recommended for the overnighter, weekend ride or long-awaited gravel trip
The GRAVEL category represents a new segment in DT Swiss and has attracted a lot of new cyclists. The DT Swiss Gravel wheels combine comfort, durability, and off-road performance perfectly. DT Swiss has, for decades, been a leading player in hub technology, and over the past ten years, its entire range of wheels has grown phenomenally. Wider tires ensure larger volume and less tire pressure thus providing more comfortability. Such types of wheels are used in long-distance gravel racing as well as in bike-packing adventures. Your adventure could start using these wheels.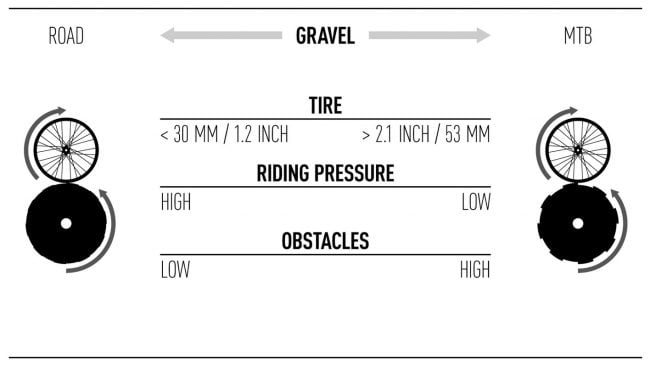 Image Source: dtswiss.com
DT Swiss Unisex G1800 Spline Running Wheel
[5] Superteam Carbon Clincher Wheelset:
Wheelset that provides the best aerodynamic behavior
In comparison with aluminum and alloy, these carbon wheels, as usual, are much faster and more rigid. Indeed, its aerodynamic performance is a result of these carbon wheels. So far they have been flawless over the years and came well packaged with skewers, brake pads, extra spokes, and stem extender. The brake pads are white and look pretty fine, but they leave the colors of the basalt braking track with a lighter color. They make a unique sound when you will ride them but you will get used to it. They are smoother on-road and way easy to accelerate as well as easy to break. The wheels run fast and cut through the wind like they are supposed to do. These super-light wheels come with quite a number of attributes, which is why they are at the top of our list. You will get the package included extra spokes and nipples. Superteam has always provided budget-friendly items and has gained trust from numerous customers.
Superteam Carbon Clincher Wheelset
[6] Superteam Basalt Braking Surface Carbon Clincher Wheelset:
Bike wheels for professional cyclists
These superteam wheels come with bonus features, including alloy nipples, brake pads, and more. Tires and speed cassettes included providing considerable flexibility. The lightweight structure provides a premium feeling and a smoother ride. You can fit SRAM 12-26 cassettes with no issues. The installation process is easy and no tools needed to adjust the beads over the rim. The easiest way to mount the wheels is to get a professional and just make sure you have the right thing. These are perfect for time testing and high-speed track riding. They also help you climb hills that are significantly enhanced by improving riding stability, agility, and bike response. You will have no issue with the products and come with a promise of solid performance. This wheelset is fairly robust given the mixed reputation of Superteam bike tires.
Superteam Basalt Braking Surface Carbon Clincher Wheelset
[7] Aeromax Alloy Road Bike Wheels:
Best and trusted bike wheels
You can relax about the product quality of Aromax bike wheels as they are sent to you after testing a minimum of 3 times. The wheelset is an ideal kind for urban riding, commuting as well as casual riding. In general, they are stronger, durable, and come with a better price. You can find them at prices ranging from $275 to $300 around the country. You can trust the band quality and if you are someone looking for reliable and quality bikes,  then Aeromax Alloy Wheelset is highly recommended.
Aeromax Alloy Road Bike Wheels
[8] Queen Bike Carbon Fiber Road Bike Clincher Wheelset:
Lighter, durable, high recommended wheels for training
The  Carbon wheels from Queen are super light and provide great comfortability to the user. The hub is adjusted by Powerway and the gears by Shimano and Campagnolo thus providing the system not only quality but high performance. Thanks to its aerodynamic nature and lightweight, the performance of wheels has satisfied a lot of bike riders. They look very impressive, too. Thanks to their improved performance, pace, and versatility, these are perfect for time trials. They are a little more flexible than super-cost carbon rims, but they are decent for the price; provided that the user weighs less than 120 kg.
Queen Bike Carbon Fiber Road Bike Clincher Wheelset
[9] Mavic AKSIUM 700c wheelset:
Lightweight, affordable wheelsets with high braking performance
Aksium provides high-quality performance for road riding, built with features and technology usually reserved for luxury road wheels. Some of the features include straight pulling spokes for improved strength and rigidity and lightweight rims for high-ability running. Nowadays, the rims are much wider which enhances air volume and perfectly fits for larger tires. The hubs are extremely robust and provide long term reliability. The QRM covers most of the smoothness. The rear hub also uses a ratchet drive freehub system that is supposed to be inherently easier to serve than a pawl system. Overall the wheel has provided high-quality features and lived up to the mark of Mavic.
[10] SunRise Bike Carbon Fiber Wheelset:
Stylish, colorful carbon wheels for racers
There are reasons sunrise bike wheelsets have made a great impact on the customers. They are portable and lightweight on the road with a weight of just 1635 g, thus an ideal choice for racing or hill climbing. The product also passes the EN quality level check and demonstrates phenomenal results when testing. In fact, opposed to its aluminum wheel counterparts, the carbon rims of the SunRise Bike are a great option. They are better than the metal rims and are stronger and more durable. The reason that they are preferred by the racers is mainly because the rims can easily go back to their original round shape and the wheel altogether is stable and faster. The Powerway Hub helps in increasing the wheel's strength. The bike can withstand 125 PSI tire pressure and can transport up to 120Kgs. If you are looking for fashionable and colorful wheelsets then sunrise carbon wheelset are undoubtedly best, moreover, they can be customized according to the user's needs. They are undoubtedly the best among cheaper wheels.
SunRise Bike Carbon Fiber Road Wheelset
---
Things to consider before buying Road Bike wheels
1) What type of tires do my wheels use?
There are 3 types of tires on road bikes. They are well explained here below:
a) Clincher tires explained:
Clinchers use a cross-sectional open tire with a bead holding it inside the rim. This offers a lot of comforts because when you get punctures, you can quickly fix them.
Advantages of Clincher wheels
Easier to repair punctures

Easier to change tires

Much cheaper than tubular tires
The disadvantage of Clincher wheels
Quite heavier

Braking surface encounters high-stress
b) Tubeless Tires explained:
Tubeless tires have grown very popular in recent years. It does not use any inner tube inside a tire but fabricates an airtight seal against the rim. A user only needs to inject some sealant and pump air into it.
Advantages of Tubeless wheels
Less risk

Reduced rolling resistance
Disadvantages of Tubeless wheels
c) Tubular Tires explained:
Nowadays they are rarely used in racing as they have enclosed tires with an inner tube sealed inside, making it imperfect when it needs to be changed. Usually, tubular wheels are lighter than the clincher. The reason is that the rim does not have to be so strong to hold the tire's bead. 
Advantages of Tubular wheels
Lighter

Tires role perfectly
Disadvantages of Tubular wheels
Difficult to fit perfectly than clinchers

Difficult to repair a puncture
2) Braking surface: carbon, aluminum
It's easier to manufacture flat braking surfaces with aluminum which can provide excellent braking performance. Carbon braking is also improving with technology. However, they do perform well on wet surfaces as well and can suffer extreme heat due to friction, in particular, if your brakes have been used for a very long time.
3) Which speed 10/11/12 to use?
All new wheels now feature a freehub body that is designed for 11 cassette speed however can be well fitted for 10 or 12 speed by using a pacer. These spacers often come with wheels but check your local bike shop if you're unsure.
4) Carbon or Aluminium Rim
The two most common materials that are used in making rim are carbon and aluminum. Aluminum wheels are quite lower-priced than carbon wheels; however, when it comes to performance, stiffness, weight, and aerodynamics, carbon wheel excels in every one of them.
5) Size of road wheels
Most road bike rim sizes are 700c. However, some brands use 650c-mostly for small bikes. But the majority of modern road bikes use a 700c wheelset. You can find this on the tire written like 28-622 or 35-640. The first number refers to tire width while the second number refers to tire size.
6) Axel sizes
Early road bike wheelset had 130mm width quick-release rear axle (and a 100mm quick-release front. However after the appearance of disc brakes the industry has finally settled with a standard for disc brake bikes with Thru-axles of length 12 mm with an interval of 100 mm in the front and an interval of 142 mm at the backend.
7) Freehubs and drivetrain compatibility?
The freehub is located on the right side of the back wheel and holds the drivetrain's cassette. 
– Shimano freehubs
The spline system has not changed for the last 20 years with the exception that 11-speed to work well in wider rims. Nowadays Shimano 11-speed uses a pacer compatible with 8,9 and 10-speed cassettes. Not only that, but you also need to make sure your wheels are compatible with 11 -speed cassette and is genuinely difficult to replace 11-speed cassette with a 10-speed cassette.
– Shimano Micro Spline
This is very compatible with 12-speed developed by Shimano. It's mostly used in mountain bike wheels but after a few years probably you will see in road bikes too.
– Campagnolo freehubs
They are very different from Shimano or SRAM. An 11-speed Campagnolo cassette works well with a Shimano or SRAM 11-speed drivetrain (and vice versa).
– SRAM
SRAM is a new freehub that uses cassette cogs. Rather like tubeless tires and disk brakes, this innovation started life on mountain bikes before finally working its way over to road wheels. You should know that Shimano and SRAM are compatible with each other. 
Road wheel braking explained
 -Rim brake road wheels
For road bikes, the rim brakes have long been the standard. But, disc braking is fast becoming a popular choice for highways cyclists, with automobiles, and mountable bikes. Still, wheels are designed with rim brakes for its consistent braking surface. In stiff conditions, braking will over time not only wear down the brake pads, but also the rims. A harsh track can be dangerous because high pressure can cause the jagged rim to crumble and burst.
– Disc brake road wheels
The rims on disc brake wheels can be made lighter because they are not required as a braking surface. In a disc brake, the brake pads press the rotor instead of the wheel, to create friction. In rainy weather, disk brakes perform better than rim brakes. You can adjust how much braking power you want by altering the rotor sizes.
Mavic wheels
This French brand is very popular in the cycling industry and manufactures all kinds of products such as shoes, wheels, clothes, paddles, and more. After long term services and manufacturing high-quality wheels, the company has set a name in the top ten cycle industry. It has been offering durable and best quality wheels to the aspiring bike riders, racers, and people of all kinds. The wheels are lighter and could last more than a decade.
Upgrading road bike wheels
 High-quality wheels are very advantageous and are very useful when riding. The wheel gets damaged when riding in rough tracks. After it has been used for a long time they start performing very poorly and make you fatigued while riding a few miles. If the wheels on your motorcycle get old or get damaged, it will help in saving money to replace it rather than buying a new bicycle entirely. New lighter high-quality wheels will certainly save you a lot of time and make you relax, have more flexibility, and provide better performance while riding. You will certainly enjoy riding your bicycle a lot.
F. A. Q.s
1. What is a good weight for road bike wheels? 
The majority of people who are very conscious about the weight of their bicycles do not carry more than 15 pounds because it gets incredibly sketchy with weight. The normal range lies between 17 to 17.5 pounds. They prefer bike wheels which are lightweight and are around 1.5 to 2 pounds. The less the weight the more advantage to perform well in steep tracks.
2. Are lighter bike wheels faster?
For a given power input, the lighter the wheel is, the faster it is to accelerate. Lightweight wheels also have a less gyroscopic impact and are therefore easier to steer. You will feel more responsive and make it quicker to steer.
3. How much should I spend on a road bike?
$1000 dollars can be a lot of money to be spent on a wheelset. Most people buy wheelsets of road bikes which cost around $200-$500. But make sure to research first about your goals, use, how much you can spend on other parts, etc.
Conclusion
After you read about our listed products you certainly got a lot of information and already chose the wheel that goes with your intent. Better features do not mean you have to put huge bulks on wheels. There are a lot of wheels that perform the same as expensive wheels but are affordable. So use your money wisely and do some research. 
All the products listed above have their own merits and demerits; same as with all other products. But, I guarantee you that with these wheels you will certainly have better cycling experience, more comfortability, and long-lasting service.
Related Wheelsets
(Visited 1,853 times, 1 visits today)
Last update on 2020-11-27 at 01:30 / Affiliate links / Images from Amazon Product Advertising API
Close