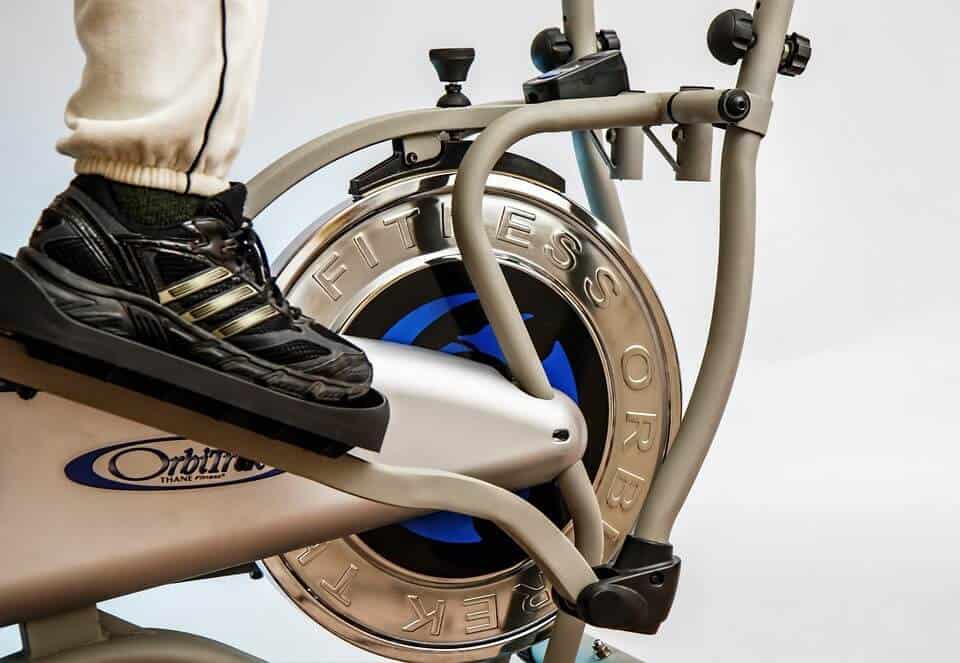 INTRODUCTION
There is a major discussion going on in the world of health and fitness concerning stationery bikes for people with bad knees. The main area of contention is whether a patient should use a recumbent or upright bike for the best results. Some trainers will swear with the recumbent bike while others will do so with the upright option. This then makes picking the best for your knee injury a nightmare. This is one of the reasons that we took up the challenge of picking the best stationary bikes out there for people with bad knees whether as a result of injury of chronic illness. I have some friends that suffer from knee injuries that were once ardent riders and so testing out the options in the market was well informed. One of the main results that came from this exercise was that both bikes worked to achieve specific knee injury goals. People with chronic knee injuries preferred the recumbent as the issue was not about strengthening the knee for recovery. Individuals that had injuries and were on the road to recovery preferred the strain and pressure that the upright bike brought. Those with back injuries also leaned more on the recumbent bike. We also found that different doctors offered different kinds of opinion depending on the kind and history of injury. Here are a few bikes we felt stood out both as recumbent and upright options for people with knee injuries.
Are you still torn about whether to get an upright bike or one that is recumbent? How about going for one that almost allows both options. This is one of the main reasons that this stationary bike made it in this list. The FitDesk Exercise Bike not only allows you to use a seat back and extender but also allows you to use your laptop while riding. The handle bars are set on a padded surface that is made of non-slip rubber allowing you to place a laptop, phone and any other item you feel you need during your workout. The LCD screen provides your heart rate, mileage, time and calorie information clearly while you enjoy a quiet ride. The high-velocity twin belt flywheel allows you to ride quietly without feeling distracted. This machine was built to provide an alternative workout for the ever busy individual. It makes it easier to work out while meeting deadlines. You also get adjustable handlebars and seat making the bike even more interesting. This is a good bike to work with whether you are fit or hurt and are an everyday person. It is one of the most sought after bikes for people that have a hard time getting ample time for a workout. The bad knee also gets a treat as the bike comes with an adjustable seat and seat system.
The Exerpeutic Folding Magnetic Upright pulse stood out from among many stationery bikes for some reasons. The bike has a weight capacity of up to 300lbs. This is without compromising comfort thanks to a large seat that is well cushioned for plus size individuals. The seat can also be adjusted from 5'3 to 6'1 inches for taller people. This is also to ensure that people with knee problems get the right height while cycling. The bike also comes with a heart rate monitor situated on the handlebars that are not only easy to read but navigate. The handle bars carry palm sensors for the same. People with small spaces will also find the compact of this bike endearing. It comes with a foldable design that cuts the bike in half for storage. You can also adjust the tension resistance of the bike suing the 8 level control system for the level of workout you want. This is handy for bad knees as the user gets the freedom to cycle at the most comfortable pint of resistance that will not damage the knee further. The three piece cranking system is ideal providing a consistently smooth pedaling motion. The v-belt and balance flywheel are also precise providing a quiet and smooth operation making it ideal for those that love cycling listening to music or watching TV.
Our second-best choice also comes packed with amazing benefits for people with bad knees. One of the many issues riders will experience storage space after exercising especially for those with limited space around the house. This bike is foldable cutting the storage space into less than half. The bike is also recumbent which makes it most ideal for people with bad backs and knees. It is also an advised option for beginners with knee injuries. It comes installed with a V-belt transmission system that is not only quite but smooth. The precision balanced wheel also provided an 8 level adjustable system that is magnetic for tension control. A bad knee will need to be well handled when it comes to the amount or resistance it experiences to allow healing and exercise at the same time. Extremes will cause more damage. The LCD screen is conveniently huge allowing the user to monitor a range of aspects including heart rate, time, speed and calories. The seat allows up to 300 pounds comfortably aided by the recumbent backrest. This is an ideal bike if you are not sure about the condition your knee is on but still want to get some much-needed workout.
Our fourth choice is the Sunny health fitness indoor cycling bike. This is a machine built to provide the much-needed exercise for a bad knee. The upright bike is ideal for providing a wholesome workout to the whole leg without necessarily putting too much pressure on a bad knee. It comes with a 40lbs flywheel which provides a smooth, quiet ride for those that like watching TV or listening to much while riding. It also supports up to 275lbs in weight without compromising comfort. The seat is wide and well-padded with adjustable options. The handlebars are also adjustable which helps the user to align the body in the most comfortable position for the knee. The bike also comes with a heavy duty crack and adjustable resistances for the user. The option is not foldable meaning that it will need to be stored just as it is. You also get a screen that displays heart rate, calories, and mileage. The bike has portability wheels that help you relocate it to any of the positions of preference during a workout.
The Sunny Health Fitness indoor also took the fifth position. The only difference between the two is that this option is that this one has a heavier flywheel for smooth and quiet rides. The bike also comes will a fully adjustable seat and adjustable handlebars. The options make it ideal for riders that have bad knees allowing them to adjust to the most comfortable of positions during a workout. The belt mechanism allows a smooth operation during a workout with and adjustable resistance. He rider has the freedom to pick whatever pressure they feel they need on the knee without causing too much pain or damage. The upright bike also comes with transportation wheel for relocation purposes. It is not foldable, and some take up a little bit of space which is one of the reasons why it came fifth. It is also pricier than all our previous options. The pricing of a bike will largely determine its receptions with people referring cheaper options that provide the same service.
WHY TRUST ME?
I have worked largely with riders that have had injuries. This is one of the most challenging moments for riders that have been on the road for the longest time. The grounding experience is not only daunting but hard to go through. One of the best ways for these riders to get back on their feet is through riding indoors. The fact that the outdoors come with unpredictable challenges makes it harder to ride. The stationary bike will not spring any surprise making it the safest choice. I have also worked with beginners that have opted for stationary bikes to heal their damaged knees. One of the most life changing moments was when I hurt my knee and spent some time on stationary bikes till I got back on my feet. This list has taken time and experience besides a panel of riders that have been victims of a bad knee and those that are still on the grind. I am an ardent rider that understands the value of healing and getting back on the road or competition.
IS THIS GUIDE FOR ME?
Have you had a knee injury before or are recovering from one? Are you a beginner that is struggling with pain in the knees and are looking to get fit? This is for all novice and professional riders that have experienced or are working through a bad knee injury. It is also for those that have chronic pains on the knee or knees and are seeking for a workout process that is sustainable. One of the most important things about buying a stationary bike is information. Knowing what to go for and what to work with comes from a wealth of experience. It also comes with a collective knowledge of professionals in the field. It is a fact that making a decision between the many bikes in the marketplace can be a nightmare. Making a decision over one that will help you heal is even harder. Taking the time to listen to your doctor, trainer and research will work for you.
HOW I PICKED THE BEST STATIONARY BIKES THAT ARE GOOD FOR BAD KNEES
Picking the best stationary bikes took long hours or research. This included online, offline and on the field. Picking the best also included using a panel and people that are experiencing knee issues whether from an injury or chronically.  Riding with a bad knee can go two ways including getting better or worse. The line between getting better or worse is thin and can be easily walked over without the proper decision making. I am wise that you take the time to work with a professional when working with a bad knee. This is more recommended for individuals that ride as a career. A bad knee is enough to put you out of a race for good which can be quite devastating. This is why we took the time to pick what will work best for you as a rider.
FEATURES OF THE BEST STATIONARY BIKE FOR BAD KNEES
PRICING
This is obviously one of the first things that you will need to consider before settling on any bike whether recumbent or upright. The pricing of the stationary bike will not vary too much as compared to road bikes. The functions of the bike will determine the price with those with heavier flywheels costing more. The brand will also affect the price just as the Sunny stationary bikes have proven. It is wise to note that expensive bikes are not necessarily the best and so are cheap ones. Very cheap bikes may prove to be noisy and a problem when it comes to balance. Expensive ones may also not necessarily provide the best of features. It is advised that you take some time to test out your bike before taking a ride. The advantage of stationary bikes over road bikes is the fact that the store owner will not mind you settling on one and trying it pout. They will, in fact, encourage you to do so. Buying one online is not a bad idea but will need an informed guess. It is also advised on that you wear shoes that you will use during a workout before buying one. The pricing will also be affected by customizations such as SPD pedals and adjustments. This is all worth it especially if you are bent on healing your bad knee.
FLYWHEEL WEIGHT AND MECHANISM
The flywheel handles the pedaling motions. It also handles most of the weight of the bike which means that heavier ones will handle well. The heavier flywheel is generally believed to ride between in times of smoothness and balance. Lighter ones will shake horribly when riding. This makes it a problem especially if you are watching TV or listening to music. The quieter the bike, the better it will be for the rider. Most flywheels will measure between 40 and 49lbs. These will work okay. Anything heavier than this may be too much while lighter ones may also be too little. The flywheel handles the pedaling mechanism, and so the durability of one needs to be considered. It also handles the transmission which also means that the reliability of one will also need to be well thought of. Our options have proven to be resilient when it comes to standing the test of time which is why they are here. You need to remember that the weight of the flywheel is as important as the mechanism. The Precise and v-belt mechanism allows for smooth pedaling despite the weight at some point.
ADJUSTABLE HANDLE BARS
Anything that can be personalized will always be preferable as compared to fixed options. Stationary bikes are no exceptions. A bike with adjustable handlebars allows the user to Create personal settings for different rides. A fixed handle bar can be restricting especially for people with injuries. Most bike purchases are made before any bad knee occurs, but it is wise that you consider the possibilities of getting hurt during a workout or somewhere else. Having a fixed machine will limit your workout sessions or cost you another stationary bike that will allow you to adjust the handlebars. Handlebars can be reclined, lifted or simply lifted and lowered. The more the movements, the better it is for you. Testing out the different positions before making a purchase is also a good idea. The handlebars affect the lumbar position of the body. They also affect how crouched the body will be. The position is likely to affect the knee and the cycling motions. People with bad backs will also prefer working with bikes hat have adjustable handle bars.
ADJUSTABLE SEATS
The seat provides as many implications as the handle bar. The seat will not only handle the weight of the body but determine how long one will spend seated on the same. The seat will also determine the sitting position of the rider. The position will determine how well the body is supported. The best seats are not only well padded and cushioned but well placed. Seats will commonly allow two motions which are up and down. Individuals with bad knees may want to lower or lift the seat so as to allow a general work out on foot. One of the most common stances is 25-degree son the knee joint for a comfortable workout. The seat also needs to be easy to adjust and reposition. Having an adjustable seat without adjustable handlebars may not serve the purpose which is why most stationary bikes with adjustable handlebars will also have adjustable seats. The seats also need to be able to handle weights of up to 250lbs. Some will handle more which is a welcome idea for plus size individuals that also want to work out. It is common to find overweight people working out and so a strong frame and seat will be a good thing. The seat also needs to be leather to allow ventilation for the rider.
WEIGHT CAPACITY
Weight capacity is all about how much weight the bike can handle. The more, the better. This is very much dependent on the kind of frame the bike is made with. Bikes that use aluminum frames are much lighter. This does not mean that they will hold less weight. Steel bikes are sturdier which is what most bikes are made of. The frame and the seat need to be able to hold at least 250 lbs. without breaking or losing integrity. The weight of the rider should be considered before making a purchase. Some of the determining factors will be the seat padding and width. He weight needs to be well distributed on the seat to reduce pressure on the 'sit bones.' The specifications of how much a bike can handle will be readily available at the store.
RESISTANCE CONTROL
Resistance control is all about the pressure the rider needs to apply so as to turn the pedal. The point of resistance on bike pedals is to stimulate normal conditions. A bike that is going uphill will have more resistance on the pedals as compared to one that is going downhill. The amount of resistance is set in levels on most bikes with '1' being the lowest level and '8' being the highest. People with bad injuries will prefer lower resistances as compared to high ones. People that are well fit will pick the higher registers for a good work out. A bike with resistance control provides personalized options that are ideal for bad knees. The user can keep on adjusting the resistance of the pedals as the knee gets better or lower it when he or she feels that the strain is too much on the knee. All our options in the list have resistance control allowing the simulation of different terrains at the turn of a button.
PORTABLE WHEELS
Most riders feel that this is not one of the main features of a bike because the stationary bike is rarely moved. Those without will be harder to get around across a room and may also damage the floor despite the fact that they may have rubber padding. Portable wheels are great for people with bad knees since they make it easier to push the bike along the floor. Portable wheels are adjustable and are only sued when the bike is moved.
EASE OF STORAGE
Space is becoming one of the most sought out aspects for any room of late. Items that allows for more space are preferred which is why folding bikes are ideal. Our first two options come with this feature which is one of the reasons why they topped the list. The fact that stationary bikes are at home makes them an obstacle that is only used during a workout. A foldable bike can be easily pushed into a corner without much of a distraction or in the garage without taking too much space. Bikes that can fold into a half or less are preferred. The folding mechanism also has to be easy enough to operate without unnecessary installations during every workout. The folding mechanism should also not weaken the bike as most will. Bikes that are not foldable work in homes with really big spaces for them to make sense.
LCD DISPLAY
One of the best things about using a stationary bike is the fact that you can monitor your progress. Some even allow you to share information across a community while others offer challenges. The ability of this information to be displayed well is crucial. Some of the most common information on LCD screens will include the heart rate, mileage, speed, time, calories and extras such as music and challenges. The kind of bike you go for will be determined by the kind of information you feel crucial to you. The more, the better but, the more expensive the bike will be. Bigger LCD screens provide better visibility for the rider as compared to small ones. Some may be touch screen while others may use buttons. The touch screens ones may be more expensive as compared to the latter. The
OUR LIST
DETAILED REVIEW OF EVERY STATIONARY BIKE
PRICING: This is also reasonably priced because it provides options for both the upright and recumbent user. It also comes with a laptop holding surface that can also be used for other items such as magazines.
FLYWHEEL: The bike has a high-velocity flywheel that comes with win belts for a smooth, easy ride. The flywheel also ensures that you get a quiet operation.
ADJUSTABLE HANDLE BARS: The handle bars are not rallied adjustable because the seat is.
ADJUSTABLE SEATS: The seat can be adjusted to fit and upright or recumbent sitting position for extra comfort for riders with bad knee and back issues.
WEIGHT CAPACITY: The bike has a lower weight limit of 250 lbs. this is still okay for plus size riders.
RESISTANCE CONTROL: you get magnetic resistance control unit that has eight levels. The lower levels are ideal for people with injuries as the high ones are ideal for ardent rides without injuries.
PORTABLE WHEELS: The bike does not come with portable wheels
EASE OF STORAGE: The bike is slightly foldable which is more than welcome for tight spaces.
LCD: you get an LCD for mileage, heart rate, speed, and calories.
PRICING: One of the cheapest options on our list while providing an amazing work out for people with a bad knee. The pricing is right despite the fact that bike comes with a foldable option for better storage.
FLYWHEEL: You get a precision drive flywheel and V-belt drive for better handling and smoother rides.
ADJUSTABLE HANDLE BARS: The handlebars are adjustable for extra comfort for people with a bad knee.
ADJUSTABLE SEATS: You get an adjustable seat that is also comfortable for people with back and keen problems. The seat allows extra inches and is covered with durable leather.
WEIGHT CAPACITY: The bike ca hold up to 300 lbs which are more than sufficient even for plus size riders with a bad knee.
RESISTANCE CONTROL: There is a resistance control know allowing up to level 8 for people that want to push themselves and lowers levels for people with injuries.
PORTABLE WHEELS: there are no portable wheels on the bike.
EASE OF STORAGE: The bike is foldable up to half of the total size for ease of storage. This takes up very little space in the house or garage.
LCD: A nice LCD screen that provides the heart rate, calories, and mileage data for the user. The information is drawn from sensor activated handlebars that are also ergonomically shaped.
PRICING: A very reasonably priced bike for one in its class. The bike is foldable with all the right features for people with a bad knee problem.
FLYWHEEL WEIGHT: V-belt transmission with a precision balanced flywheel for a perfect ride all through the workout. This allows you to watch TV and listen to music while working out quietly.
ADJUSTABLE HANDLE BARS: The handlebars are adjustable for people seeking some extra comfort. The options allow the rider to use personalized settings during the workout.
ADJUSTABLE SEATS: The seat is also adjustable for more comfortable options especially for people with a bad knee.
WEIGHT CAPACITY: The bike can handle up to 300 pounds in weight which is more than sufficient. The seat is comfortable enough to handle plus size individuals with good padding for extra comfort.
RESISTANCE CONTROL: You get a resistance control options that has eight levels. Those with bad knees will use lower resistance levels while those seeking a major workout will opt for higher levels simulating hilly climbs.
PORTABLE WHEELS: The portable wheel is absent.
EASE OF STORAGE: The bike is foldable making it one of the ideal options for people with limited space in their homes. The bike can be easily stored in a corner without being too much of an obstacle.
LCD: The wide LCD screen dispels heart rates, calories, and mileage among many other options.
PRICING: This is a reasonably priced workout bike though slightly more expensive than our first three choices.
FLYWHEEL WEIGHT: The 40-pound flywheel is ideal f for smooth, quiet rides.
ADJUSTABLE HANDLE BARS: The handle bars are adjustable allowing the user to assume the most comfortable position while riding. This is ideal for people with a bad knee.
ADJUSTABLE SEATS: the seats are adjustable giving the recumbents a run for their money. The seat enables the rider to position the body in the most convenient position for a good work out.
WEIGHT CAPACITY: The bike can easily handle 275 pounds in weight without compromising comfort thanks to well-padded seats.
RESISTANCE CONTROL: You get adjustable resistant levels for the ride of choice whether you have a bad knee or are fully fit.
PORTABLE WHEELS: Transport wheel is available for ease of relocation pre and posts workout.
EASE OF STORAGE: The bike is not bulky but not foldable as well which could pose a challenge during storage in tight spaces.
LCD: An LCD screen is available with calories, heart rate and mileage options on the screen among man others.
PRICING: This is the most expensive options we have but a god stationary bike all the same.
FLYWHEEL WEIGHT: You get a 49 lbs flywheel which is perfect for smooth and quiet operations.
ADJUSTABLE HANDLE BARS: The handlebars are adjustable for rides of all sorts this also makes it an ideal candidate for people with bad knees and back Injuries.
ADJUSTABLE SEATS: The seat is adjustable for riding convenience. The rider with a bad knee can adjust the seat to the level the leg is helped best.
WEIGHT CAPACITY: The bike can handle up to 275 pounds thanks to a strong steel frame and build.
RESISTANCE CONTROL: You get a magnetic resistance control unit that allows you to workout at different levels depending on the condition of your health and fitness.
PORTABLE WHEELS: The bike comes with portable wheels for ease of relocation.
EASE OF STORAGE: The option is not foldable and so tight spaces may be an issue.
LCD: Available for heart rate, mileage, and calorie display.
RECOMMENDATIONS
The best bike is dependent on quite some considerations all of which should be well thought of before a selection is made. The different between the upright and recumbent bike is purely on what you intend to do with your bad knee. The doctor will also advise on the same ensuring that you go for what works. The best thing about gyms is that they may come with both options. Buying one for yourself is a different game altogether and needs information and possibly advise from injury specialists. It is wise to make all the considerations before making the actual choice even when you have made a decision between the two options. Not all recumbent bikes will work for you and neither will all the upright options.
(Visited 76 times, 1 visits today)