Gravel cycling is comprised of mostly off-road cycling from rugged terrain to winter exploration at the same time the cycling should occur for a Scheduled time in a competitive style. The bikes which were built for this type of cycling is known as gravel bikes. When you are not sure how intense the journey will be for you, then you grab these types of bikes.
Gravel bikes shows similar designs as road bikes but more suitable in a relaxed upright posture. These bikes prioritizes comfort over speed. And to make it happen, you need suitable saddles that absolutely fits with your gravel bike.
How to choose a perfect gravel bike saddle
Gravel is a very professional type of cycling and for this reason you will need a professional type of saddle. Like we have discussed above in this article, gravel saddles are much similar like road/off-road bike saddles. To get a place in the list of gravel bike saddles, they should follow the characteristics below-
Long Tapered Nose: Long or medium long nose at the front is the first and foremost feature of a gravel bike saddle. It makes the shape of the saddle more aerodynamic and the nose helps to keep your body straight so there is accurate alignment with you and the road.
Wide with Raised Rear: A relatively raised back with the most suitable width size should be very helpful for you. This type of shape helps you to push through climbs and keeps you in a forward facing posture which adds more performance.
A Groove Should be More Preferable than a Cut-out: Instead of having a cut-out, an expertly placed center groove channel will help you more in this type of cycling. Having an airflow channel with swoopy rear provides ultimate comfort for gravel. Having a deep cavernous cut-out is not the style for a gravel bike saddle. Yet it is not mandatory not to have a cut-out on a gravel bike saddle. If the cut-out is good to adjust your sit bones perfectly and at the same time pass enough airflow to keep you perineum parts cool then it will also work brilliantly if the saddle meets other criteria.
Sloppy Edges are Good: Check if the saddle you are buying for gravel has sloppy soft edges. As most of the time you will be riding on a zig-zag road with lots of rocks or pebbles or may be on sand, you will experience continuous bumps. With that being the case if your saddle contains quadrilateral sharp edges, it will cause bitter chafing on your thighs leading to serious injuries.
Is there any difference between a gravel and cyclo-cross bike?
The Cyclo-Cross bike is the original off-road versatile bike or likely to say, it is the real off-road bike. Back in the day, they tend to use tires with just 25 mm wide in these cyclo-cross bikes. These bikes used cantilever brakes then. This combination of the brake and the tire was so ineffective that lead cyclo-cross racing to almost 40 % running.
Now the days have changed, now we have new bikes for the riders which have tires that are wider and grippier than the old cyclo-cross bikes contained. This feature provides more control as well as comfort while riding off-road. The bottom bracket is also slightly taller which adds more pedal clearance while riding off-road. With enhanced stability that will add more control on a loose or slippery track. The geometry of the bike was engineered to get a safer and enjoyable ride in loose conditions. The bikes are known as Gravel bikes which promises these characteristics.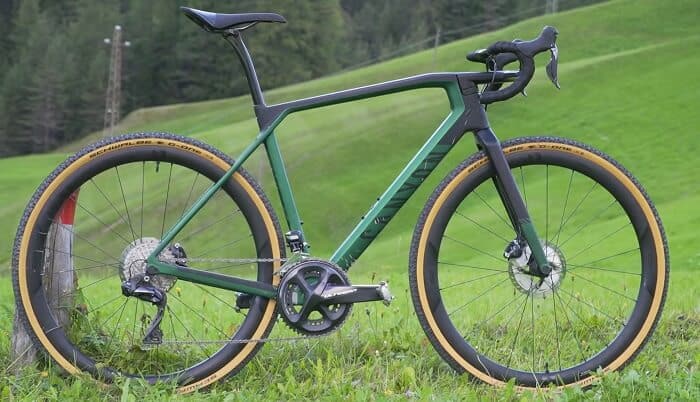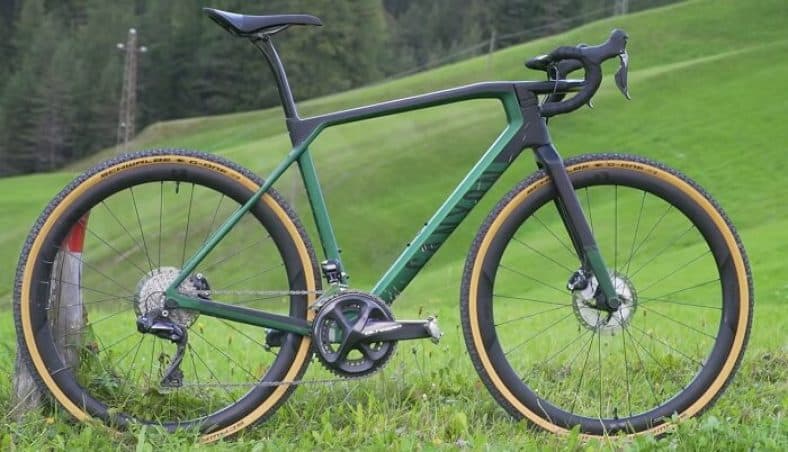 Judging by the history Gravel bikes are the enhanced version of Cyclo-Cross bikes. So is there any specific difference? Well, technically there is. The main reason behind Gravel bikes were introduced when there were already Cyclo-Cross bikes is that, Cyclo-Cross bikes are for tracks which are tend to be grassy or muddy, they should be relatively smooth and a lot of tight corners.
Moreover there are more tire clearance on a Cyclo-Cross bike than a Gravel bike. You will literally struggle to fit a 400 mm tire at the back of a Cyclo-Cross bike. You may also notice that, you will run out of gears more quickly.
Now last but not the least the geometry of the two bikes. There are quite a lot of similarities in geometry of the two bikes such as the chain-stay length, the angles of the seat and head tubes and other geometric portions are much similar. But there is a significant difference in the bottom bracket. The bottom bracket axle of a Cyclo-Cross bike is effectively lower compared to the wheel axle. For this you need to sit much higher which makes slightly less stable when you are going fast. Actually in these types of cycles you just need to keep on pedaling for their efficient pedal clearance. That's exactly how they were built.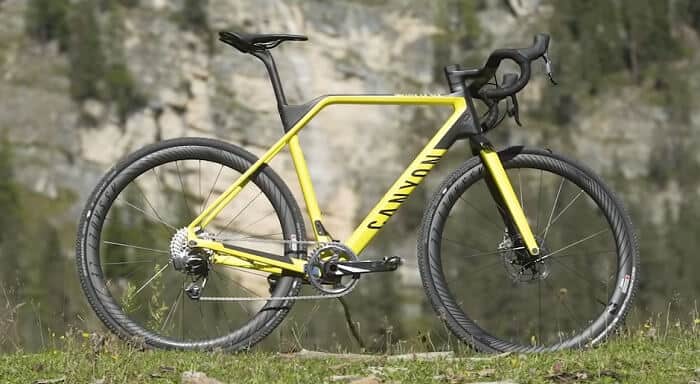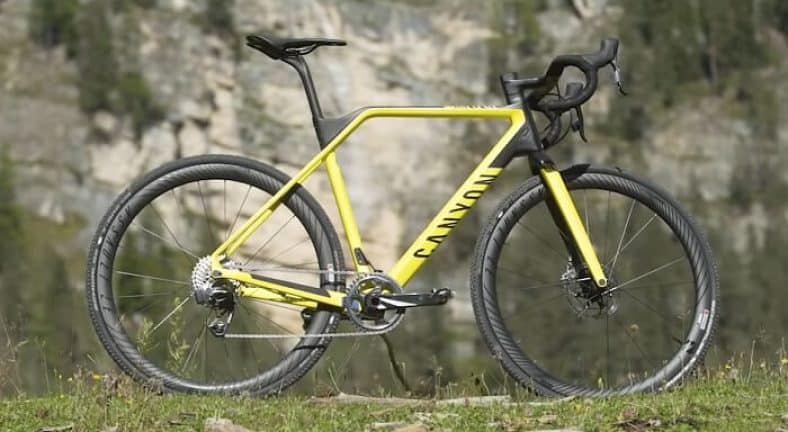 On the contrary, Gravel bikes do not focus on speed rather they are all about comfort. Like when you are riding for miles or going on an adventure with or without other cyclists, they give you the support you need, in fact they are actually build for this. They feature tires that are wider than the recommended tires by the UCI (Union Cycliste Internationale). Also the hover bar was designed exactly how it should be for a comfortable gravel ride.
Our Top Pick
In this article, we have come up with the list of saddles which are best for gravel bikes. We have made this list based on qualitative research and dynamic testing. We think that, the Prologo Scratch 2 Pas saddle holds our top position among all the saddles that we have selected.
Prologo Scratch 2 Pas
The Prologo Scratch 2 Pas saddle shows the most qualities to be the perfect saddle for gravel cycling. The PAS (Perineal Area System) will protect your private areas for monotonous gravel cycling. Adequate padding with waterproof cover lets you to keep on exploring with you cycle. Very strong saddle with Carbon injected base and offers different widths profiles according to rider's butt shapes.
Length x Width: 278 x 134/143 mm, Weight: 215/217 gram
Comparing the selections
Before you start to read this article, check out this comparison table so that you can get a quick idea if you do not have enough time to spare.
Saddle
Preview
Weight (gm)
Dimensions (mm)
Cover
Padding
Rail
Gender
Prologo Scratch 2 Pas
215/217
278 x 134/143
Microfiber
Active Light Foam
Tirox
Unisex
SDG Bel-Air 2.0
275
270 x 140
Synthetic Fiber
Plush PU Foam
Ti-Alloy
Men
Bikeroo Men's Saddle
440
260 x 190
Synthetic Leather
Memory Foam
Stainless-Steel
Men
Fabric Scoop Elite
Flat: 244, Shallow: 266, Radius: 256
282 x 142
Microfiber
PU Foam
Cro-Mo
Unisex
Ergon SM
265 – 275
261 x 143 (S),
261 x 155 (L)
Microfiber
Orthopedic Comfort Foam
CroMo
Women
WTB Silverado Pro
218
274 x 133/142
Microfiber
DNA
Cro-Moly
Men
WTB Rocket Race
270
265 x 130/142/150
Microfiber
DNA
Cro-Moly
Men
Brooks B17
520
275x175x65
Vegetable Tan Leather
No padding
Chrome plated Steel
Men
8 best gravel bike saddles you can buy today
1. Prologo Scratch 2 Pas saddle
Best for 5 hours+/day on Gravel roads
Prologo Scratch 2 Pas
Weight (gm): 215/217
Dimensions (mm): 278 x 134/143
Color: Hard Black
Cover: Microfiber
Best for: Road/off-road, gravel, time trial
Features & Considerations:
Expertly designed with PAS (Perineal Area System) for eliminating pressure and tension from your perineum area.
You can choose from either Nack or Tirox rails.
Gravel on rainy days as the saddle is waterproof.
Very comfortable for light foam padding at the same durable for microfiber cover.
Multi size – 134 and 143 widths are available.
The saddle offers Carbon fiber injected base.
Comes in three different shapes which are – Round, Semi-round and Flat.
Weaknesses:
You may feel chafing in your inner thighs for continuous cycling.
Have to deal with suffocation during long tours because of the lack of airflow.
The Prologo Scratch 2 Pas comes in Tirox rails in general. This type of material is used in the aerospace and aviation industry as they tend to be strong and light. You will feel no stress while taking a gravel ride. This saddle maintains a balance between strength and weight.Engineers have developed 'Monocoque injected' base , where the base is injected with Carbon fiber.This will result in 15% of weight demotion and provides an improved stability.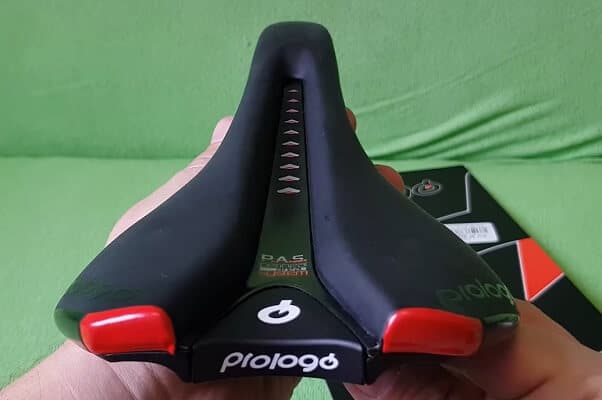 2. SDG Bel-Air 2.0 seat
Best grit gravel seat
SDG Bel-Air 2.0
Weight (gm): 275
Dimensions (mm): 270 x 140
Color: Black, Black/White, Black/Chrome, Black/Red, Black/Green, Black/Yellow
Cover: Synthetic Fiber
Best for: Trail, trekking, MTB, cross-country, road
Features & Considerations:
Timeless design with rear rise platform aids when climbing higher edges or crossing over bumps.
Allows enhance pelvis movement for its down curved nose.
Very durable cover stitched with 2 separate pieces.
Base is equipped with Nylon fiber.
Provides tensile strength for the Ti-Alloy rails.
Keeps traction for tricky corners on wet and slippery roads.
Ample padding with central relief channel ensures no pressure on along ride.
Presents varieties of eye-catching colors.
Weaknesses:
Overall poor build quality.
Hard on the edges for minimum supplement of fabric.
The self-tapping screws might get loose.
You will feel the Bel Air 2.0 saddle to be more supportive than your casual saddle. If you are afraid that you feel pain and soreness while gravel riding with this seal as it contains less padding, then you are wrong. The comfort of this saddle does not come from its padding, instead comfort comes from its shape.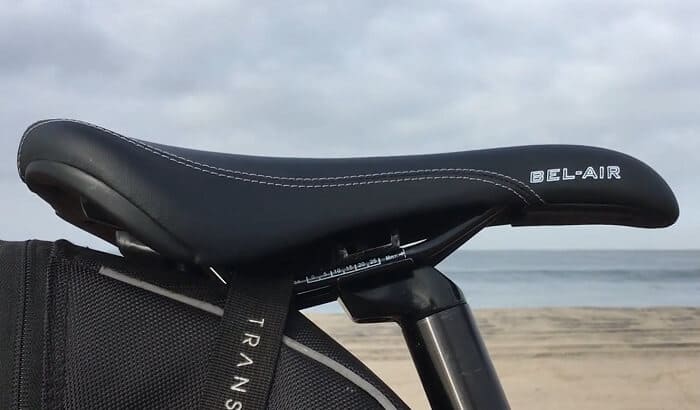 3. Bikeroo Men's Saddle
Comfortable choice for big guys
Sale
Bikeroo Men's Comfortable Saddle
Weight (gm): 440
Dimensions(mm): 260 x 190
Color: Black
Cover: Synthetic Leather
Best for: MTB, road, indoor, BMX Bike Seat
Features & Considerations:
A great saddle designed based on the comfort for men's anatomy.
Generous amount padding with memory foam makes it very soft and comfortable.
It has a cavernous cut-out that will make sure your prostate area is pain free.
A complete package which includes a waterproof cover, fitting tools and instruction book.
An economical saddle for multipurpose uses.
Absorbs unexpected and intense shocks, you get from bumps for its spring suspensions.
Stainless-Steel rails so that it won't get rusty over time.
Universal rail mounting system will adjust to any bike post.
Weaknesses:
There is a possibility of popping off the rail because it is surrounded with cheap plastic.
It is not a lifelong product.
For aggressive biking the cover produce minimum amount of breathability.
When you are a big guy and you are planning to start gravel riding, then the Bikeroo Men's Comfortable Saddle is the saddle which you can choose as a starter. Usually gravel cycling is an aggressive type of cycling where you don't get enough chances to relax, hence it occurs on off-road with competitive style of cycling which is time consuming. So rather than going for an expensive professional saddle, this saddle will cover the requirements for gravel cycling when you are not physically fit for this type of cycling but you still want to do it occasionally.
Related: Top Comfortable Bike Seats for Men Reviews
As for the women who are in the same situation and interested in gravel biking can choose the women's variant of this saddle which is Bikeroo Women's Comfortable saddle.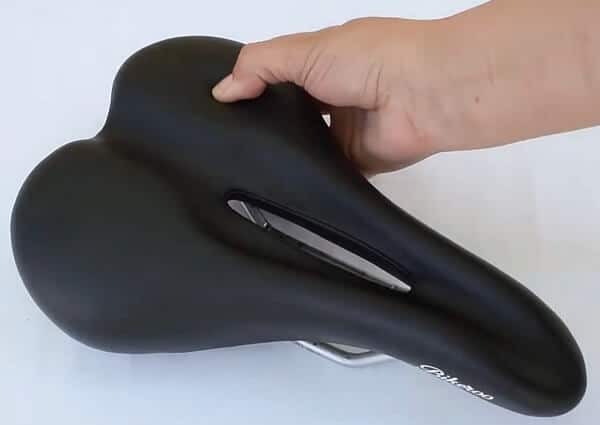 4. Fabric Scoop Elite Saddle
Saddle that's as at home on the roads as it is on gravel
Fabric Scoop Elite
Weight (gm): Flat-244, Shallow-266, Radius-256
Dimensions (mm): 282 x 142 (same for 3 profiles)
Color: Black, Black/White, Black/Red, Black/Green,
Cover: Microfiber
Best for: Road-racing, cyclo-cross, endurance, gravel
Features & Considerations:
The interesting feature about this saddle comes in 3 profiles- Flat, Radius and Shallow.
Very durable waterproof microfiber cover which can withstand many years of rough use.
Base with very flexible with Nylon construction.
7 mm Cro-Mo rails.
Winner of multiple 'Best in Test'.
Weaknesses:
Not the most comfortable seat for all types of riders.
May experience painful bumps for deficient amount of padding.
The Fabric Scoop Elite saddle is the combination of comfort and performance. Although it is designed for all disciplines but this saddle is a great choice for gravel bike seat. Everything about this saddle is versatile. No matter which type of cycling you want to do, this saddle will remain stand by for making it happen. This saddle is extremely strong as it is built with three-part saddle building process.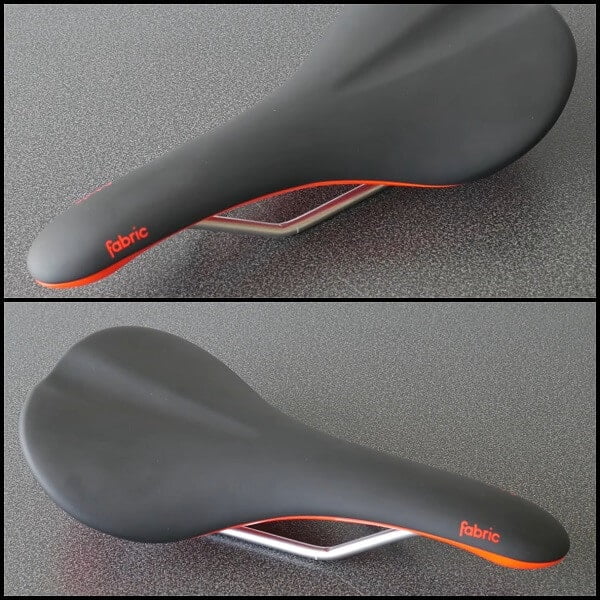 5. Ergon SM Saddle
Women's specific
Ergon SM
Weight (gm): 265 – 275
Dimensions (mm): 261 x 143 (S), 261 x 155 (L)
Color: Stealth Black
Cover: Microfiber
Best for: Cross-country, endurance, trail, MTB
Features & Considerations:
Very supportive center cut-out so that women will find enough surface to sit on a dynamic position.
The cut-out also keep the genital parts cool with sufficient air ventilation.
Orthopedic foam padding will let you enjoy unrestricted pleasure while riding.
Very strong shell with Nylon composite construction.
Economical CroMo rails which will complete the job without any issue.
A great saddle for gravel in a reasonable price.
Weaknesses:
The narrow flat contours may be unpleasant for some women.
The rails are strong but they are not the best under extreme pressure.
Comes in only one color, which is boring.
As the pelvic bone arch of females are wider than males, the sitting area should be wide enough to suit the specific sitting points. In addition have anatomical peculiarities as they have great pelvic flexion. As a result when riding in a normal saddle their pelvic tilts further forward which increases pressure point contacts. With all these consequences keeping in mind The Ergon SM Women saddle came in a new shape which was built collecting feedback from women with the help of CNC-milled prototypes and the Ergon Factory Rider Team's girls.
Related: Top Comfortable Bike Seats for Women Reviews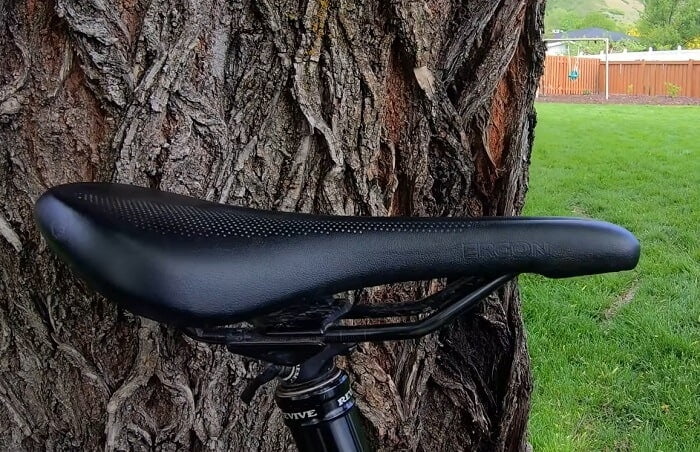 6.WTB Silverado Pro seat
For adventure road, gravel, cross country, trail, enduro
WTB Silverado Pro
Weight (gm): 218
Dimensions (mm): Narrow – 274 x 133, Wide – 274 x 142
Color: Black
Cover: Microfiber
Best for: Road/off-road, gravel, cross country, trail, enduro
Features & Considerations:
This saddle is unique for its padding-to-weight ratio optimization.
The long nose with gradual taper helps adjusting for shifting positions.
Flex-tuned shell technology makes the seat very flexible and adjust with riders movement.
Maintains a slim weight for light DNA padding.
A swoopy shape with slightly raised rear and microfiber cover will hold your sitting position on a bumpy uneven road.
More accurate position while turning with this saddle's ABR corners.
Equipped with Cro-Moly rails.
A 2-years manufacturer's warranty will be provided.
Weaknesses:
The flat shape with a long bulbous nose may seem unsuitable for some users.
It gradually becomes harder over time.
May start to creak after a number of riders.
The WTB Silverado Pro saddle does the job when it comes gravel biking. Perform better with this saddle to step onto the climbs or hit a dusty road. It keeps your butt in place at the same time gives you unlimited freedom and enhances your pedaling. It would be better if this saddle was a little bit sloppy on the edges like the WTB Volt.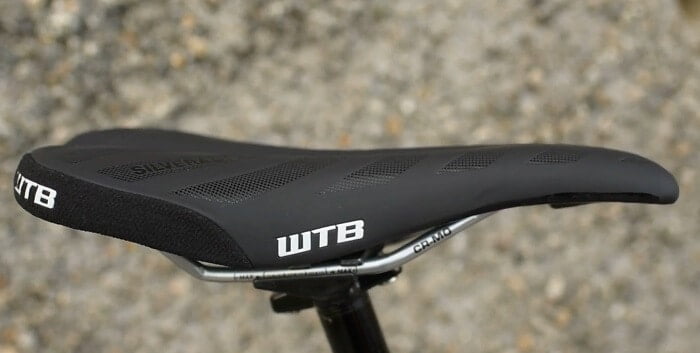 7. WTB Rocket Race saddle
Road to mountain, and gravity to endurance riding
WTB Rocket Race
Weight (gm): 270
Dimensions(mm): Narrow, Medium, Wide – 265 x 130, 142, 150
Color: Black/Red
Cover: Microfiber
Best for: Road, MTB, endurance, time trial
Features & Considerations:
A strong and versatile saddle for its microfiber cover with ample padding.
The swooped raised tail locks raider's sitting position and ensures a stable ride.
Very flexible saddle with its Flex-tuned shell for off-road cycling.
Relieves pressure while hitting jolts and maintains gentle air flow with its center channel.
The long tapered nose and slightly higher back push you through a gravel road.
Furnished with Cro-Moly rails.
Judging by riders sitting bone widths, this saddle offers 3 different widths.
Provides a 2-years manufacturing warranty.
Weaknesses:
Shows deficiency in comfort and material quality.
Not so durable and may break while carrying extra weight.
May become stiff over time.
The ergonomic shape and overall build quality of the WTB Rocket Race saddle makes it the epitome of a perfect gravel bike saddle. This saddle has become successful in proving its importance and usefulness to the professionals. That is why the Santa Cruz Syndicate legend Steve Peat and downhill champion Jay Petervary highly suggested this saddle.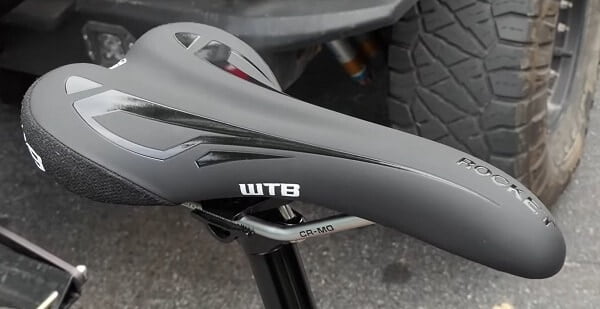 8. Brooks B17 seat
Long distance sports touring, trekking and gravel
Brooks B17
Weight (gm): 520
Dimensions(mm): 275 x 175 x 65
Color: Black, Brown, Honey, Red
Cover: Vegetable Tan Leather
Best for: Road/off-road, MTB, commuting, trekking, trial and for all outdoor disciplines
Features & Considerations:
A legendary saddle best for all disciplines, ruling the market more than 100 years.
Promotes vegetable tan leather cover handmade in England.
Furnished with Chrome plating Steel rails.
The regular version has Steel tubular rivets while the special version offers hand hammered copper rivets.
A waterproof seat cover and a fitting tool will come with the saddle.
Guaranteed for 2 years and an additional 10 years warranty will be gifted to the registered customers.
Weaknesses:
The main issue is passing the break-in period, after that you will never change this saddle.
Need to apply Proofide (Brooks leather conditioner) at least two times within a year.
The leather may get ruined in the rain as it is not waterproof.
Extra care and maintenance is needed.
The Brooks B17 is the company's flagship model and this saddle can be used for any type of cycling, it will never let you down. You just have to go through with the break in period, after that the saddle will mold with your back like there is nothing beneath you while you are cycling. It indicates absolute quality and suggested by almost any professional riders. Some of the cyclists have been using this saddle for decades. This saddle has individual variants for gents and ladies. The ladies variant is the B17 S.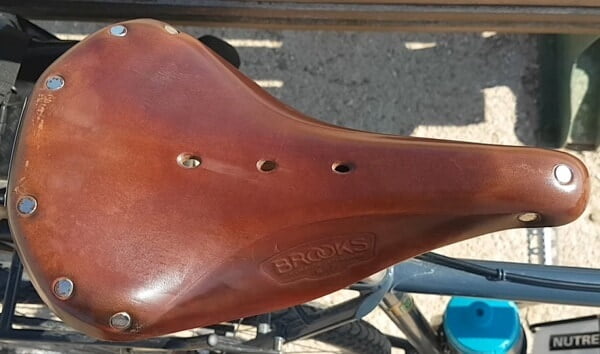 Conclusion
Riding Gravel is fun and adventurous as you get away from cars, from traffic of cities and just generally adding a little bit of spice to your regular type of riding.
One thing you should keep in mind that, riding gravel is harder. It difficulty lies in the case of greater resistance. So this type of cycling may bring trouble and pain to the riders who prefer riding in relaxation. And it is wise not to go for this type of cycling if you are fat and bulky. It doesn't mean that gravel riding is not fun, rather it is more exhilarating far from it.
The overall comfort and performance for gravel riding depends on its type. All types of gravel is not equally created, you will quickly notice the difference among the types of gravel. There are gravel like-
Pea gravel – Slippery on corner and when braking
Sand gravel – Difficult to corner and hard to ride on deep sand heaps
Grit gravel – Grippy and relatively supporting
Rock – Not so grippy and chances of tire punctures